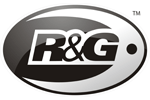 R&G Racing Cotton Reels
Customer Reviews
for R&G Racing Cotton Reels
Description
R&G Racing Cotton Reels
R&G Racing cotton reels are oversize paddock stand bobbins which screw into the paddock stand holes in your swingarm. They offer the dual purpose of protecting your swingarm and enabling the bike to be lifted on a rear stand. Check out their paddock stand hooks, which are compatible with many paddock stands.
Manufacturer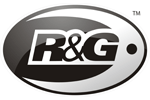 About
R&G Racing
See all R&G Racing products…
Questions and Answers
Questions and Answers
Hi, Presumably I would require size M6 for a 2019 Yamaha MT-10?

May 8, 2019

R&G list the M6 cotton reels as the correct fitment for the 2019 MT10.

Hi I'm just wondering what size I'll need for my fireblade 2017. Thanks

April 15, 2019

Your Fireblade requires M8 bobbins.

Once fitted,do these turn/rotate freely or are the bobbins fixed? Thanks

November 29, 2018

These bobbins will not rotate when correctly fitted.

What size would I need for a 2018 KTM Duke 125?

November 22, 2018

You would need the M10 option.

What size do I need for my Yamaha r6 2003 please

October 20, 2018

You would need the M6.

What size would fit a Suzuki GSX650F 2011 model? Thanks

October 4, 2018

You require the M8 size.

what size would i need for kawaski 2017 z650

May 29, 2018

R&G advise selecting the M6 option.

What size do I need for my Ducati Monster 797 please?

February 23, 2018

Our supplier advises that the M8 size are suitable for most Ducati models.

Will these fit my 2002 R1 and do they come in pairs or will I need to buy 2.

February 7, 2018

These Cotton Reels are sold as a pair and you require size M6 for your motorcycle.

Hi just wondering what size will fit 2009 er6f cheers

November 30, 2017

You would require M10.

What size 'cotton reels' do I need for my 2017 DL1000 AL8 V-Strom? Thanks :)

November 15, 2017

We can confirm that you require M8 Cotton Reels.

Hi just wondering are the m6 r&g cotton reels the correct thread pitch to suit 16 MT09, thanks

October 16, 2017

M6 is the correct fitment for the the MT09/Tracer 900.

Hi, will the bobbin protect the standard exhaust on SV650A 2017 when laying on the side?

February 13, 2017

It would protect the swingarm in the event of an accident, but not the exhaust.

You won't get it cheaper.
Our Price Match Promise.