Richa Cafe Leather Jacket - Black
Customer Product Reviews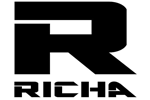 View Product Details
September 16, 2021
Richa leather jacket
Great product good price prompt delivery
February 28, 2021
Great jacket
Great jacket fits and feels good , useful pockets and the sizing is good too , it was the right choice for me .
January 21, 2021
Comfortable, great fit jacket
Greta fitting and feeling leather jacket. Always expected quality and was not let down. What a price too.
January 19, 2021
Richa cafe leather jacket
Great looking and quality jacket. Has got me looking forward to the spring/summer and end of lockdown #3 (fingers crossed!). As usual fantastic service from SBS, I optimistically ordered the 44 at first but had to re-order a 46. No issues from SBS and returns easy.
March 28, 2020
Superb Service
As usual faultless next day delivery on a fantastic quality jacket. Excellent fit, Quality Leather. Just need to be able to get out to use it.
March 23, 2020
Comfortable, Great jacket
Can say too much about leather jackets themselves only had textile ones before however this one doesn't feel too heavy compared to others nice and comfortable. Wish it came with the back protector pre included but easy enough to buy separately. I personally don't use the inliner prefer it without and occasionally catch my arm on the elbow padding Velcro but nothing that isn't fixed with a 1 second wiggle.
February 24, 2020
Richa Leather jacket
Great quality leather jacket. The jacket feels robust but comfortable. Had to send the first jacket back due to sizing but Sportsbikeshop are very easy to deal with and made the swap very easy. To sum up, good quality product with good service at a good price.
July 28, 2019
Immense
What can I say about this jacket... Its perfect. Quality is excellent, sizing spot on and the look is beautiful. Freedom to move, well built-in armour, comfortable. Classic styling with decent protection. I would highly recommend this jacket. Richa kept it classy with this little number.
July 17, 2019
Richa Cafe Leather Jacket - Black
A very comfortable jacket excellent quality at a great price. The service from the staff was friendly and professional. I wouldn't hesitate to purchase from the SPORTSBIKESHOP again.
April 16, 2019
Perfect.
The Jacket is super warm and the leather is very nice. I have no negatives for this jacket. Last week I did a 2 hours ride and I didn't feel cold a all on my upper body with temperatures sub 5 degree Celsius.
November 28, 2018
Perfect
Great quality. Good fit and arrived quickly as usual. Top service
November 12, 2018
Great Jacket
This jacket is an excellent piece of kit and unlike some others comes complete with back armour. The fit is snug whilst not being restrictive and the quality is really high.
May 25, 2018
Quality
Great quality and superb service.
April 27, 2018
Great jacket
Fantastic service. Jacket great quality and very comfortable.
January 5, 2018
Awesome jacket at great price
What can I say about this that has not been said before. Well first I hummed and hawed about purchasing a leather as I am very tall 196cm and with a middle aged body. My wife says I've got to much of a belly to wear a short leather but this one fits amazingly well. It has an extra 1 1/2 inches of leather at the base to ensure it is long enough to cover the belt buckle area and when fastened it fits perfectly and makes you feel amazing. Secondly the pockets are very roomy and the thermal lining copes really well in Scottish wintertime. Third point, the armour moulds around you well and gives u that confidence that you will have great protection. Finally, cannot go without sharing my thoughts about the customer care and service from Sportsbikeshop...outstanding!!! This jacket is top quality wear at decent prices that beats dearer gear hands down.
December 5, 2017
Stylish
Stylish jacket with great class.
August 10, 2017
Quality
Great quality leather, good price and fast, informative delivery. Thank you Sportsbikeshop.
June 8, 2017
Good summer jacket
Looks good on and off the bike, armour where you want it and quality leather.
May 18, 2017
Good all round jacket
Good all round jacket and fits well. Quality you would expect from Richa, had quite a bit of gear by them. Would definitely recommend.
March 20, 2017
Gorgeous leather
Great value, protection and style. Looks great on my 6 foot son.
PLEASE NOTE: The views and opinions expressed in the above reviews are solely those of the author and are not necessarily representative of the views of SPORTSBIKESHOP LTD.