Shido Lithium Motorcycle Battery - LTX9-BS LION
Customer Product Reviews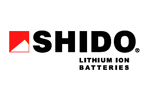 View Product Details
February 13, 2022
Brilliant battery
Had a battery that was struggling so I decided to give this a go and what a improvement bikes running great now
January 18, 2022
Unbelievably Light
Perfect replacement for my current lead acid battery. When it arrived I thought I had an empty box.! The difference in weight is palpable, now I don't have to diet to lose a pound or two on my machine. The battery comes with new nuts an bolts and was fitted in seconds. Perfect.
January 3, 2022
Excellent quality alternative to a std battery
My first lithium battery. Much lighter than a lead acid battery, cold cranking is massively improved. The test battery built in function is great too. Charges quickly also. Worthwhile upgrade in my opinion
November 17, 2021
Does what it says
Not much you can say about a battery. Very happy
April 18, 2021
Battery upgrade
Needed a new battery for my Honda CBR. Much lighter than original and slightly taller. Fits perfectly and arrived fully charged. Bike starts quicker and the battery life indicator is very helpful. Will buy again when needed, would advise anyone to get one.
December 14, 2020
Magic
Improved the starting of my bike and super easy to keep track of battery life! Bought loads of these for my bikes and if you're thinking of buying one DO IT.
October 26, 2020
Performed well so far
Only had it on the bike a few weeks and its a street triple 675r that kept killing lead acid batteries frequently before this one, despite the correct amount of juice flowing when iv tested the battery leads, and i live in a bitterly cold area, but so far so good although i haven't worked out why it was killing batteries before still, i hate electrical faults on bikes with a passion so i aint put a lot of effort in yet either to be fair.
October 2, 2020
Shido Lithium Motorcycle Battery
Good service, prompt delivery. 2nd Shido battery bought for two Fireblades. Very light and equally effective to anything else I have used. Would certainly recommend product and supplier.
August 21, 2020
Lightweight, literally.
Incredibly lightweight, almost comical. Didnt fit properly in my zx6r - a few mm taller than the stock yuasa, so couldn't tighten down the fuel tank bracket. Unfortunately, the shido failed after 2 months without use, So without doubt the worst battery I've had in 25 years.
August 4, 2020
Impressed
Service was brilliant, kept up to date with my order and delivery. Product arrived quickly. Battery itself was impressively light in comparison to my standard one and was a straight simple swap. Huge recommendation for an easy weight saving.
August 4, 2020
Light as a feather
Want to lose weight for the summer? Finding it hard to shift those last few kilos? Then you need the Shido Diet! For the lowest price you will find, Sports Bike Shop can provide you with everything you need to be feeling great and your bike looking good. Flicking your bike into a corner and holding a line will be instantly obtainable now you don't have that tired heavy old lump dragging you down. This battery only weighs 700g Vs over 3 plus kilos of a lead acid battery. What are you waiting for? Buy it now!
July 1, 2020
Great item, great price
Having previously bought a Shido lithium ion battery this choice was a no brainer. Less than half the weight of lead acid, same size and direct fitment. Self discharge is very low and doesn't need charging many times if over wintering the bike. Does need a Lithium ion specific battery charger otherwise battery could be damaged if charged with a voltage higher than 15V.
June 26, 2020
Light weight and great value
My old battery was failing to charge after repeated bump starting the bike that a new charger couldn't fix, so a new battery was required for my CBR600F. I found a few for similar prices but this was the only Lithium one, so i thought i'd give it a go. it weighed in at 770grams, which was 2.2kg lighter than the old battery, so a big saving. The battery arrived fully charged and had a lot more power, cranking the bike over and starting a lot more quickly than before - even when the old battery was charged.
June 11, 2020
Great value and weight saving
Bought as my original battery finally died, great value as I bought in a sale and not only that but it's around a third of the weight of the last battery. Bike starts and runs really smoothly
June 8, 2020
Great solution
Very light and well made. Packs a powerful punch consistently. Needs a good optimate charger to maintain. Would recommend to anyone..
April 27, 2020
Shido lithium battery
Does everything you want a motorbike battery to do, but weighs next to nothing. Can be mounted any way. Not just upright. Has a button which when pressed shows the battery's state of charge. I have these on 4 bikes
April 14, 2020
New Battery for my precious Bandit.
My poor Bandit wouldn't come to life. I knew that the Sportbikeshop would get it singing a good tune again and ordered the new Shido Lithuim battery under advice from your helpful chaps. The battery was light and easy to fit with easy to tighten clamps. Sure enough when fitted it struck a beautiful note when struck up. It also came off choke quicker than normal due to a good strong 12 volts supply. My neighbours all agreed they had missed the sound especially on a Sunday morning .
April 8, 2020
Best option available
I'm loyal to these batteries because they're cheap, lightweight and haven't been too fragile to being ran flat and recharged. The charge indicator is reliable and overall the best option for any bike. I'm told they like being warmed up before cranking so running headlights for a few seconds before turning over is advisable.
April 8, 2020
Powerful and light as a feather
Great service and product. Highly recommended. First time purchase. Will be back.
April 3, 2020
Best battery upgrade
If your looking for a new battery then look no further!! This is unbelievably light weight, I couldn't believe the difference all round
PLEASE NOTE: The views and opinions expressed in the above reviews are solely those of the author and are not necessarily representative of the views of SPORTSBIKESHOP LTD.