Spada Aqua Waterproof Over Pants - Black / Flo
Customer Product Reviews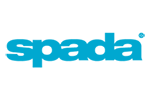 View Product Details
December 2, 2019
Dry and stylish
Wearing to commute so need to be seen. The fluro stripes sit kind of at the front of your leg not the side. Elastic waist as well as a draw string which you could pull out if it annoys. I'm not using the zips as they fit over my Gearne Mx boots just nicely. Worn during a week of down pours in East Anglia. My legs are dry, my socks aren't !
September 6, 2017
Just okay
Trousers are a good fit and have proven waterproof on my 10 minute commute. The bottom zips are a disaster, however. I cannot open or close them without catching the lining. I've given up on the zips at this stage and just wear them like a pair of dayglo flairs. Spada stuff normally works better than this.
PLEASE NOTE: The views and opinions expressed in the above reviews are solely those of the author and are not necessarily representative of the views of SPORTSBIKESHOP LTD.