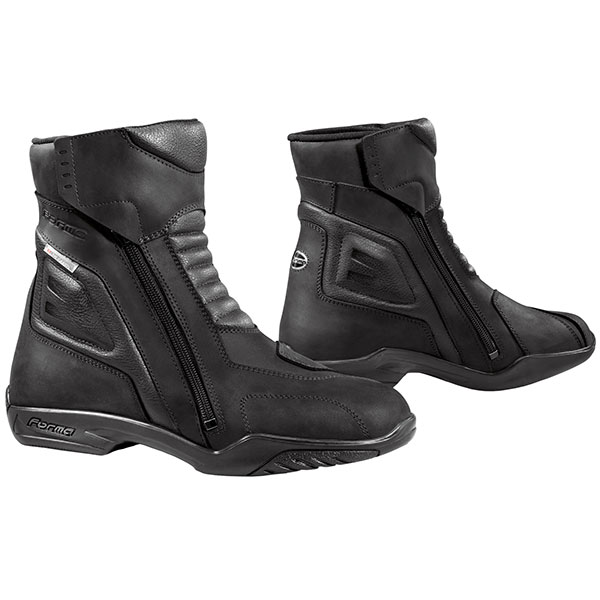 Forma Latino Boots - Black
Customer Product Reviews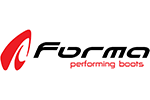 View Product Details
May 16, 2020
Great short Boots
Having failed to find a suitable short boot at a lower price I raised the budget. These boots are quality made, double Zip makes it easy to get on and off. Waterproof with adjustable collar. I have not walk a long way in them, they are comfortable as far as I can tell. Good quality rubber give great feel on the controls. I bought one size up from normal shoe size which is spot on for fit for me. I put a lot of time into finding these and I'm very pleased with them. Would like a toe slider but you can't have everything.
September 19, 2019
Recommended!
I was a little worried when I bought these, as there were no reviews (or much online), so thought I'd kick it off... The Forma Latino boots look good and feel high quality in my opinion - I personally liked the matt oil finish. They feel light on the feet but still with what feels like good solid protection. The double zip and large foot opening makes them easy to get on and off... and the velcro tabs on the zips a nice touch to avoid them coming undone. (they get sandwiched between the velcro boot & ankle tabs. (This may be a common feature elsewhere - as not owned nice boots before!) I'm normally somewhere between a 6 & 7 UK size... and the 40 fitted well (UK 6.5)... so I d say the fitting is pretty accurate. I also have quite wide feet and were a touch tight to start with but soon felt very comfy (over a couple of days). I wore them out of the box for a long weekend across Wales and kept my feet dry and also very easy to walk around in. Rain wasn't torrential mind you, so only time will tell. I did have to tighten the velcro tabs a few times, but probably as brand new & a bit stiff. The weather was quite changeable but never felt too hot at around 20 odd deg C. All-in-all I'm very happy & would recommend.
PLEASE NOTE: The views and opinions expressed in the above reviews are solely those of the author and are not necessarily representative of the views of SPORTSBIKESHOP LTD.