Alpinestars Sektor Waterproof Shoes - Black
Customer Product Reviews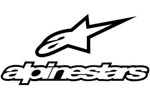 Our price
£120.14
£139.99
View Product Details
May 25, 2022
Great Short Boots
These are my first pair of short boots as I wanted a more "casual look", I've only worn them once but first impressions are great, they are comfortable on and off the bike and go well with my Oxford Original jeans.
April 13, 2022
Boot's
Excellent fit and very comfy boots would highly recommend these
August 17, 2021
Great boots
Really nice looking and feeling boots, waterproof. Snug fitting so if you have a wider foot may not be suited to you.
June 20, 2021
Brilliant pair of boots
They are a very comfortable pair of boots and you feel at one on the bike. You don't have any problem knowing where your feet are. They are amazing quality and I know they will last me a long time. I can strongly recommend getting these boots
June 10, 2021
Good boots
Great boots very comfortable.
June 6, 2021
Great short boot
I got this alpine pair because they was short and easy to put on and affect now waterproof he's great are so comfortable in such an amazing fit but what I will say is day off or more of the narrow feet as they slanting which gives them their amazing shape but if you have a Wide foot I don't think it is but would be for you fantastic boots
May 3, 2021
Great boots
Super comfy, light and stylish. Love them
May 2, 2021
Great product
I held off buying motorcycle boots for the last 10 years after a bad experience with a pair of touring boots. These are very comfortable and you can't even tell you have them on, better to wear than a few pairs of normal shoes I have. I highly recommend them
April 26, 2021
Nice fit
Great quality and nice snug fit.
March 5, 2021
Comfortable
Great pair of boots. So comfortable, great on them bike rides when you get a chance to get off somewhere tidy and walk about and explore.
December 16, 2020
Good fit and comfortable
These boots are perfect when the weather is good and your travelling light. I would be happy to walk in these all day, very comfortable.size wise I would go up at least half a size than normal.Typical Alpiestars quality and style which I love.
October 14, 2020
Safe and comfortable
Quality built, good fit. Need a bit of breaking in but not much.
September 25, 2020
Alpinestars Sektor Waterproof Shoes - Black
My first pair of short boots, they seem well made, comfortable and lightweight. Had two rides wearing them, had to adjust to no distinct heal. Gear change feel seems better than my leather touring boot but having to adjust to a different brake pedal feel. Good for walking in, my leather jeans fall short of the top of the boot and are likely to let water run in in the wet, not the case for my longer baggier textile trousers. Laces were a bit short at first but stretched a bit on second wearing. They probably don't provide the same level of protection as my leather boots. Not tried in the wet yet so we will see how water proof they are.
September 10, 2020
Look great but narrow shape
Great looking boots and feel comfortable for the most part, only problem was I ordered slightly larger than my normal shoe size and they were still very narrow across my foot, had to return unfortunately. Service great as always from SBS
August 29, 2020
Very comfortable footwear
Very impressed with just how comfortable these short boots are as straight away I was wearing these all day with riding and walking with no problems, the only thing wrong is the sizing they are small so you need to order a size up than normal and then it's a perfect fit.
August 10, 2020
Nice and gentle
Exlent shoe tough enough for the bike but ok to wear on the pavement smart and comfortable will by again
July 31, 2020
Very happy with product.
Great product, very comfortable and light. Perfect fit
July 17, 2020
Style and comfort
Very well made boots, Comfortable and stylish. Stiff at first but they do come good. Came well packaged and looks like some had heart in the job through manufacturing to delivery. I have high instep and narrow feet Size 11.5 with thin socks. So around half a size larger than normal. Padding and fit it nice. I normally wear Sidi boots so protection cannot be compared to those..But great for tootle for a 200 mile trip...Of coarse no where near the protection from a full sport boot. I have yet to try in the rain.. But I'm sure I shall be OK. Value is good for this price point SBS again has been fantastic with delivery.
July 14, 2020
Great, comfortable shoe
Have now used these shoes for 2 weeks, to work and back, and at the weekend we had a tour around Hampshire and found this boot very comfortable. Didn't need breaking in.
June 23, 2020
Great boots
Initially worried that they were a bit tight but they are very comfortable. Rode through hail and torrential rain on a June ride and stayed perfectly dry.
PLEASE NOTE: The views and opinions expressed in the above reviews are solely those of the author and are not necessarily representative of the views of SPORTSBIKESHOP LTD.