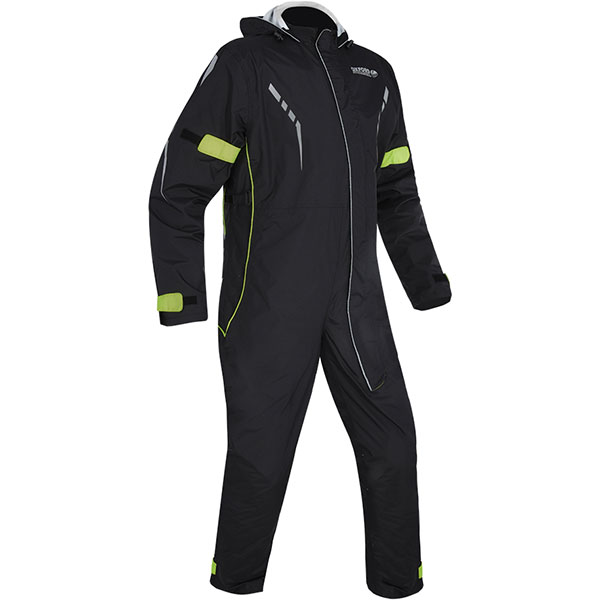 Oxford Stormseal Over Suit - Black / Fluo Yellow
Customer Product Reviews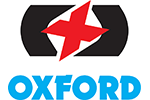 View Product Details
February 24, 2020
Good fit
Not tried this in anger yet but good looking suit that fits well - considering it is functional, not a fashion item ;) Easy to get on and off. Not too much fluo showing when fastened up. The reflective strips appear work well. My only negative comment is that the leg zips don't seem suitable. They snag the material and get stuck very easily. Needs a much larger zip that does not drag the fluo part of the leg into its teeth. This can be overcome with care, but it is a nuisance ...
October 21, 2019
No more soggy pants
Recently purchased to replace a worn out over suit that let more water in than kept out. Ordered the stormseal suit on a Friday afternoon after having enough of riding in torrential rain for a week getting soaked. Despite going for free delivery the suit turned up Monday morning, which was lucky as it was forecast for heavy rain this week so could put the suit to a decent test. I went with the recommended fitting of size large to fit over my large sized textiles (Spada Lati2ude) and was happy that although I had a little wiggle getting the suit over the shoulders it was indeed a perfect fit (suit does come with some adjustments, but required none out of the bag). The zip is long in length, with material and poppers over the top. Easy enough to get on with summer gloves. Plenty of room to put the suit in when wearing boots but tend to out the boots on afterwards as don't want to damage the suit. Riding with this suit compared to my old one is night and day, apart from the old one being no longer water proof, it was heavy and when zipped up I would start to overheat when on foot. The stormseal feels lighter and I'm not noticing the heat build up so no longer feel like being in a sauna. My commute is a mixture of country lanes, motorway and city riding so having to deal with different wet conditions. With the stormseal suit it felt like rain was brushing off during the riding. I surprised how little my textiles got wet with only the bottom inch of my trousers getting wet. The neck was tight with the hood folded into the collar with made it a snug fit which stopped the water from getting to my textiles and neck tube. Sleeves can be done up tightly and apart from gloves getting wet the way didn't penetrate further up the sleeve. After a week of riding in rain, sometimes torrential I'm very please with my purchase and looking forward to seeing what the weather can throw at this suit! Good points. Good fitting suit with Oxford sizing being spot on (read the info on Oxfords site as it's more descriptive than sportsbikeshop). Very good at keeping the water out. Very good value for money, Sports bikeshop were by far the cheapest and quickest! Bad points Although it can be folded up to fit in a rucksack, I would have liked it come with a carry bag. Can see the velcro becoming the first bit to fail on the suit, doesn't feel strong enough to stay attached after it's been worn for a long time. Would buy another one when the times comes.
PLEASE NOTE: The views and opinions expressed in the above reviews are solely those of the author and are not necessarily representative of the views of SPORTSBIKESHOP LTD.