Oxford Heritage Tech 1.0 Textile Jacket - Navy
Customer Product Reviews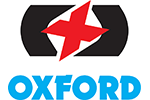 View Product Details
July 19, 2022
Value, practicality and comfort
Comfortable, practical and smart looking jacket, and great value, especially at half the normal price. I ordered a L size for (42 inch chest) and gives a comfortable fit. Plenty of pockets inside and out for, storage, and a nice classic look (dispensed with the waist belt, wasn't really needed). Haven't had the opportunity to test the weather proofing for the rain. All in all , great value and a good all round commuting jacket. Plus you have Sports Bike next day delivery, with the ability to return if you are not happy with fit etc. Cheers
July 10, 2022
Brilliant Jacket
Perfect jacket for winter and summer. Removable inner sleeved liner is a great feature. I have removed the neck belt for the warm weather but will replace it for the colder rides. It has plenty of good sized pockets for everything I need and with £100 off including free next day delivery it was a no brainer. This is the first textile jacket I have tried and so far very pleased.
July 9, 2022
Oxford Heritage
Great quality and finish
July 3, 2022
Great Jacket
Bought this Jacket for my daily commute and not disappointed. As usual with Oxford products great quality and fit. Not many negatives to tell you about and at the sale price I paid nothing to complain about.
April 18, 2022
Oxford coat
Absolutely chuffed to bits with the coat. Performs faultlessly
April 7, 2022
Great Jacket
Great quality jacket that fits well, and is very good value. Service was really good too and as I returned another item, the ease of returns and speed of response is exemplary.
April 5, 2022
Probably the best jacket I've had …
Putting aside style which is subjective, this is an incredibly comfortable and warm jacket that's ideal for general use. I paid half the normal price so I was very pleased but even at full price, knowing how good it is, I would pay it. The armour is unobtrusive and the pocket space is very good. Oxford seem to produce gear that is good quality, good value and fits well. I would not imagine in was totally waterproof in a real downpour but I've yet to test it. Would recommend.
March 18, 2022
Good product
Great service, good product for price
March 12, 2022
Worth Every Penny
This Oxford Heritage Jacket is lightweight, it fits great, has very good wind protection keeping you warm. It has lots of pockets even the side back storage pocket is great. I have not complaints.
February 24, 2022
Oxford Heritage Jacket
Nice looking jacket with plenty of waterproof pockets. As others have mentioned the buckle collar is a bit of a faff to do up and a good Velcro one would be easier to fasten, but that would spoil the look. I gave it a thorough test at this years Dragon Rally where it chucked it down and blew a gale and I remained dry apart from the cuffs where water had soaked up from off my saturated gloves (new ones required !). Overall I'm very pleased with it and find it a good comfortable fit.
February 3, 2022
Great value jacket.
I needed a jacket for winter and saw this in Sportsbikeshop with £100 off normal price. It is warm enough worn with sufficient layers underneath (down to 3°C). The belt sits a little high, I still might take it off altogether. I haven't tested it for being waterproof yet. I don't think I would pay full price for it but at £99 it is a bargain.
February 1, 2022
Great Jacket
I'm glad I bought this jacket. Fits great and is very comfortable. Well made plenty pockets also the colour is what I was looking for. I would buy another.
January 18, 2022
Oxford Heritage Jacket
Decent jacket good length feel sturdy fasteners excellent for the price
January 18, 2022
Oxford Heritage Jacket
Fantastic looking jacket and a great fit. Not too heavy but nice and warm with the thermal liner. The only negative so far is the buckle fixing around the neck. Velcro would be simpler to deal with but it's not a deal breaker. I got this jacket with the 50% reduction offer so another great deal from sportsbikeshop. It doesnt come with a back protector but there is a pocket to put one in so just use the one from the jacket your replacing.
January 16, 2022
Biker jacket
Great fit and I like the look of it. Fast postage and good value
December 29, 2021
The WOW Factor
Light, Comfy, Very Warm and fits like a glove! Even in torrential rain on the M5 cosy and dry as a bone. If you go out in the cold and wet this jacket is a must have, only 1 thing I dont like which could be better is the belt neck fastening, would be better with a press stud.
December 10, 2021
Very well thought out
Everything in the right place pockets etc .and they won't scratch the paintwork. Warm and waterproof ,used for two winters now . Recently bought second one as it was half price bargain . Will wear up the pub etc till first one wears out .
November 11, 2021
Excellent Jacket
Bought this to commute in and it's nice and warm with good armour looks nice too
November 7, 2021
Highly recommend
This is a fantastic jacket. Warm, waterproof, comfortable and excellent value. Oxford products in my experience are high quality, great value and there is a wide range of styles to choose from. I recommend this brand, this jacket is one of my favourite products of theirs.
October 13, 2021
Great jacket
Nice fitting jacket , waterproof as described,warm . Like the style of it. Armour supplied feels good quality as you would expect from Oxford . Only thing against it adjustment studs on wrists could do with one more to be able to be a bit tighter . But would recommend it . I got it in sbs sale but even at normal price it is a great buy.
PLEASE NOTE: The views and opinions expressed in the above reviews are solely those of the author and are not necessarily representative of the views of SPORTSBIKESHOP LTD.