Spada Icon CE WP Boots - Black
Customer Product Reviews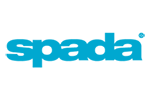 View Product Details
May 3, 2022
Spada Icon Boots
Delivery was quick, boots are brilliant and fit perfect, comfortable to wear and easy to get on and off, im delighted
February 14, 2022
Spade ankle boots
Super comfy and great looks
January 11, 2022
Perfect
Excellent item! Waterproof,comfortable! Brilliant!
January 4, 2022
Smart boots
Ordered size 45 described as UK 10.5 came as soon as, next day when I put them on a tight as I have wide foot, really liked the boots so sent them back for next size up 46 uk 11 these fit Perfect and customer care from sportsbikeshop.co.uk brilliant
July 8, 2021
Really liking these boots
After my TCX scooter boots leaked recently I bought these as replacements. After doing about 500 miles riding and a mile or two walking around I can say they are really comfortable. I prefer short boots as they are more comfortable for walking and look more like shoes when not riding. I like the level of protection these offer, which suits my touring bike and my scooter too. I recently did a 400 mile ride around Devon's coast and despite some medium to heavy rain and plenty of puddles they stayed water tight throughout. I'm really pleased with the boots and the price was great too. The only slight criticism I have is that the soles were quite slippery in the wet. This seems to have improved slightly as I've walked more, but I'm still a bit cautious when stopping in the wet until I'm sure I have a good grip with my feet.
May 4, 2021
Good value
This my third pair. No need to wear they last along time until worn out. Thoroughly recommend
April 24, 2021
Good quality comfortable boot.
Comfortable boots but need to go a size larger, I normally take a 42 shoe size but needed 44 with these boots because of my high instep. Good quality for the price.
March 30, 2021
Good (Not Great) Boots
I like my Spada Icon CE WP Boots. They're very good. They're not great but they are good. In terms of fit, I found them to be pretty much perfect. I take a 44 in 'regular' shoes and I found that the 44 Spada Icon's were a perfect fit. For comfort, they're wonderful. Obviously, this is a very personal thing but for me (with average width feet) they are excellent. They hug my feet without crushing them. For functionality, excellent. They're sooooooo easy to get in and off. The zip isn't ridiculously tight and I don't get the sense that I'm putting it under strain. The velcro cover at the top is strong and provides the ability to 'adjust' the tightness at the top. For production quality, I would say excellent. Everything appears to be solid and well-made. These are clearly not 'cheap' boots. I don't know how they will last, but they seem very good. For protection ... I don't know. They 'feel' as if they would provide good protection, with good rigidity in the heel and ankle, but I don't actually know. Honestly, I hope that I never find out. So, why "good" and not "great"? Well, it's a bit unfair because it's a function of the design. I wish that they were just a tiny bit taller - like maybe 3-4cm. I know that it's unfair to downgrade them on this attribute, because I knew this clearly before buying them, but that's how I feel. So, in summary, a really good pair of boots that I have no reservations in recommending. It's the first time that I've bought Spada, but I'll definitely be looking at them again in the future.
February 9, 2021
Great boots
Brilliant boots been out in heavy rain feet have stayed completely dry feel extremely comfortable and feel adequately protected if I was to come off zips are typical spada quality really strong all round great boots at a great price
PLEASE NOTE: The views and opinions expressed in the above reviews are solely those of the author and are not necessarily representative of the views of SPORTSBIKESHOP LTD.