Ultimateaddons Power Supply Socket Handlebar Mount
Customer Product Reviews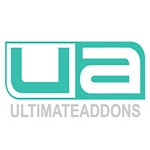 View Product Details
July 28, 2022
Great product
Quality product. Quite large but can either be mounted to the bar or somewhere else as it comes with a bracket. I fitted mine to the mirror bracket.
February 23, 2022
Good quality
Easy to fit, nice quality, good value
August 24, 2021
Exactly as expected - good
My review is simple: Does it work as expected - Yes. I bought this item as it has its own on/off switch so I could wire it directly to the battery. Was it easy to fit. Yes, apart from the bracket being a bit fiddly, it was fine. Removed fairings to get the wire hidden nicely. Took about half an hour. Anything unexpected? It was a little larger than I had anticipated, so make sure you have enough bar space spare. On my bike (an old TDM900) it fits between the bar clamps. The only downside of this location is that you have to reach behind it to get the key into the ignition. (I could have gone for a socket that fitted into a hole drilled into the fairing, but on 20-year-old plastic I didn't want to risk it.) Overall, very happy with the purchase - it works well and it required no modifications or drilling into the bike.
June 1, 2021
Flimsy bracket
The actual charge point looks decent, but the bracket to attach it looks so flimsy, I decided to return it. You get 2 sizes, neither fit, so would've needed to make it fit.
August 17, 2020
Very good
Brilliant product, switched, fused and comedy with both usb and cigarette lighter sockets. Does everything you'd need and its got a waterproof cover. Excellent service from sportsbikeshop as usual.
PLEASE NOTE: The views and opinions expressed in the above reviews are solely those of the author and are not necessarily representative of the views of SPORTSBIKESHOP LTD.