ComfortAir Seat Cushion - Adventure / Sport
Customer Product Reviews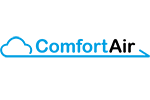 View Product Details
June 23, 2022
Comfort air cushion
Bought because I had a fall from a ladder and damaged my tailbone,it eases the pain so far so good haven't been on a long run yet
June 21, 2022
Works well on Gen2 S1000XR
Bought just before a 3000 mile round trip to the Alps as I felt the standard seat may not quite be up to the trip. Really pleased with it. Fits the seat well and whilst it can migrate forwards gradually the straps hold it in place fairly well. Varied the amount of air in it until I was comfy and didn't have any issues with long days riding. Will be keeping it on the bike from now on
June 20, 2022
Didn't work for me
Clearly did not make any difference in the pain in my lower back. Probably not the right thing for me. Writing this review from France after a 1000 miles trip, disappointed.
June 20, 2022
Not for me..
Arrived quickly and seems well made. I would assume as good as the ones costing way more. My seat has quite a big lip on the sides so not easy to secure firmly to the seat and get the seat back on. I tried all sorts of air settings from none to 'bouncy castle' and couldn't get past the feeling of the seat moving around. Seems to work for plenty of people so just personal preference. If you want one of these I'd say it was good value.
June 20, 2022
Comfort seat cushion-Adventure/sport
Great cushion, very comfortable. Would highly recommend. Staff are always very friendly and helpful at Milton Keynes branch.
June 2, 2022
Good but not 5 Stars
Comfortable and well made, but on my Ducati Scrambler there is such a big lip on the seat edge the straps are about 3" away from the base and it's very difficult to refit the seat.
May 11, 2022
Unexpectedly very good
I bought this this for my KTM 1290 Super Adventure S not expecting much. I already have the Ergo seat fitted but it's not very ergonomic. The cushion seems wel made and I'm sure it has a leather upper cover which impressed me although there is no mention of leather on the spec so I may be wrong. To fit this cushion to the Super Adventure is a bit of a faff but it's not to do often. Messing about with the air pressure can take a bit of time but after watching a few YouTube videos, I got a good idea of what to do. I think I have it dialed in now and a 7hr seat time ride into Wales has proved this is a very good bit of kit. Yes my arse was still a bit achy but when we got there I could still have quite happily done another couple of hours. If you're looking for something like this, don't be afraid to get the cheaper one.
May 1, 2022
Touring Heaven
I get the usual pain in the butt that is touring on a z1000SX seat for more than a couple of hours. This year I bought a ComfortAir Adventure/Sport cushion before I visited Applecross and Skye. First day was 422 miles, a total of 7.5 hrs in the saddle and no discomfort at all. All in all we did 1370 miles over 5 days and at the end of it all, I could have kept on going. Besides the improved comfort, it also appears to absorb some of the vibration, making you feel less tired.
April 28, 2022
Smart and Effective
A quality product at a good price, with easy to understand instructions. Fits my Suzuki 650 perfectly and looks good. Has improved comfort considerably, be sure not to leave too much air in the seat when adjust, less is more! It takes time to get it just right but the end result is a comfortable ride.
April 4, 2022
Nice on Honda NC750S
Makes riding a real pleasure.
January 21, 2022
Good idea but flawed....
I was keen to use this air cushion, ace price so decided it was worth it - needed for my slightly too firm CBR seat. Unfortunately the straps are way too long so I couldn't get a secure fit. I did try several times. Fitted and air adjusted,I used it once for a short 7mile ride and found it raised me too high so the (standard) screen sent airflow to base of my lid and caused a nasty, loud draft. I'll now resort to toning my rear end instead of messing with my Bikey. I'm hoping the air cushion will work on my classic bike instead. If not I may well use it at my desk, will fit the chair easy! If it works on my classic bike I'll update this review and hopefully say it's wonderful!
November 23, 2021
Perfect fit on a Trident 660
I am a light rider (68kg) and the firm rear suspension on a Trident 660 meant I was occasionally getting bounded up off the seat. This air cushion is great as it improves general comfort, but also softens the hard knocks so I'm no longer getting bounced up off the seat. Adventure/Sport version fits the Trident 660 perfectly
October 22, 2021
Nice bit of kit that makes a difference.
Bought this for my Africa Twin, took a few pressure adjustments & found it best with very little air in it. A noticeable difference on rough roads.
September 28, 2021
Air seat
Takes a couple of rides to get used to it, but after that it's fine. Good for going over potholes as it absorbes the jolt. Use tank grips for even more control and well worth trying one out.
September 17, 2021
Floaty lite
Got this size for my H2 SX, fits great and easy to adjust air pockets. Used on a 200 mile ride and felt so much better afterwards than same mileage on bike seat. Nice to find a great product without the stupid price others charge.
September 14, 2021
Comfy seat, no numb bum
Reduced any soreness and provided a very comfy ride, padding for the cladding. Good quality materials and easy to install.
September 13, 2021
Good quality but not for me!
My review is based on my personal experience and not a reflection on the quality of the product or the excellent service from SBS. For my BMW F900XR adventure bike I followed the instructions to the letter and tried different levels of inflation but could not get comfortable on short or long journeys. Unfortunately I will now revert back to my £35 posture cushion that is not as good quality but is at least comfortable for long journeys.
September 6, 2021
Great piece of kit.
I bought this to try on very firm Lambretta seat, once I had it set up, which didn't take long. It works a treat, no sore bum.
September 1, 2021
Comfort Air seat cushion
The comfort air seat is ok but it takes time to get it right with correct amounts of air this is on a triumph tiger800xrt to be honest not much better than a sheepskin
August 11, 2021
Comfortable!
Only time will tell as I yet have to complete another lengthy run out - initial results "thumbs up" however will revisit this once I've completed a full tank range / ride :)
PLEASE NOTE: The views and opinions expressed in the above reviews are solely those of the author and are not necessarily representative of the views of SPORTSBIKESHOP LTD.