Richa Slick Waterproof Boots - Black / White
Customer Product Reviews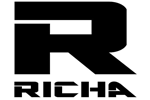 View Product Details
July 21, 2022
Awesome boots
I bought these to wear with armoured jeans. They are really comfortable and amazingly water proof. 100% recommended
July 19, 2022
Excellent boots & service
Love these boots. So comfy and still very supportive at the ankles for short boots. Velcro strap to keep laces out the way. And waterproof. Great service by Sportsbikeshop too, delivered very quickly.
July 13, 2022
Comfy boot
I wanted something more lighter weight, more suitable for both riding and walking when visiting places on a ride out rather than having to walk around in heavy boots. These do the job well. Relatively light and comfortable to walk in. My size is UK 8 or 9 depending on footwear type. I ordered size 9 and although very slightly lose they offer a pretty good fit when wearing thicker socks. Haven't tried them in wet weather yet but they appear to be well built.
July 11, 2022
Great Boots
An excellent short boot to wear with jeans. Waterproof in case you get caught out and sturdy protection.
July 9, 2022
economical everyday boots
For sub £70 boots, you honestly can't go wrong. Very good value for money. Clean design and the fit is almost perfect, although I wish I had purchased one euro size up from my regular size. They take some time to bed in but overall, very happy.
July 7, 2022
Ideal short boots
Wanted a smaller boot don't want to put my touring boots on for shorter journey's looked around and found these Richa boots just the job fit nicely under trousers or jeans they seem very well made .
July 3, 2022
Top notch
These look so much better than the pictures suggest. Almost like an F1 drivers boot with a thicker sole. Good protection and very comfortable on and off the bike. Really good value for money
June 28, 2022
Love these boots
This is the first time in 40 years of riding I've had an ankle boot and I love these , they are so comfortable and very good value for the money I highly recommend them
June 24, 2022
Good looking, sturdy boots.
Fit well, feel sturdy and secure. Easy to fasten and velcro strap secures laces.
June 24, 2022
Amazing boots
so far have had them, about a month, they have been really good, had no issues with them, they are really comfortable, and waterproof, and with no zips, they are alot more reliable, as any boots i've had, with zips, have burst at the ankle,
June 21, 2022
Excellent boots.
These boots are spot on, great fit, comfortable and look stylish too. Very well made, quality.
June 10, 2022
Great Summer Boot
I wanted to try a short boot for use in the warmer weather. These are just the ticket. They allow a nice bit of air onto my legs and are very comfortable on and off the bike. I wasn't sure about having to reach down tying laces, but it the eyelets allow you to pull them tight enough with the velcro strap laying over and keeping the laces from flapping and preventing them from snagging on the gear and brake controls. As usual great inshore service from SBS.
June 9, 2022
Boot
Very comfortable, waterproof for 2 hours in pouring rain then they gave up and let the water in so over boots needed
May 25, 2022
Great boots
Ideal for touring and wandering around when you get somewhere. Really comfortable straight out of the box. Sizing is good. Definitely waterproof and not out of place under a pair of jeans like some bike boots. Would recommend at the price.
May 17, 2022
Boot review
Good fitting true to size boot very comfortable to wear when riding . Don't know if they're waterproof yet hence the 4 star rating .
May 4, 2022
Great price.
Great boots and very comfy. Perfect with jeans and for off the bike.
April 27, 2022
Great all round boots
Comfortable and actually waterproof. Stylish too. Highly recommend
April 25, 2022
Comfortable from new
Unusually I found these boots instantly comfortable and also good to walk around in. They feel like they have good ankle protection but without being too clumpy and inflexible. Also, good value, so very happy with the purchase.
April 14, 2022
Great value
a little discomfort in in my heel area because of the metallic reinforcement but looks like good quality at a fair price.
March 26, 2022
Ridden a few times
Great boots this is the second time I've purchased this pair, very comfortable
PLEASE NOTE: The views and opinions expressed in the above reviews are solely those of the author and are not necessarily representative of the views of SPORTSBIKESHOP LTD.