250+ Top Brands

UK's largest range

150,000+ Reviews

from bikers like you

Click & Collect

From a shop near you

Store network

8 Stores across the UK

365 Day Returns

No-Fuss Refunds

Next-day Delivery

Available 7 Days a Week
Macna Aramid Fibre & Covec Jeans
Innovative motorcycle aramid fibre & Covec jeans with outstanding performance
Rumour has it that their designers don't have office chairs - they supposedly do their work from the seat of their bikes. Let's just say that's not far from the truth. Functionality, usability and safety have always been their primary concerns when developing Macna leather suits. That's also the philosophy behind their slogan: 'That's what we call riding gear!'
Explore related categories…
Verified Customer Reviews for Macna Aramid Fibre & Covec Jeans
Great quality trousers at decent price!
Macna Bora Textile Trousers - Black
23 November 2020 by Mark J
Great quality textile trousers that simply do what they say on the tin! (only had to add extra hip protectors).Tried quite a few different brands (and sizes!) but just could not get the right fit (32" waist and short 30" leg), all either too long or too wide on the waist and legs, and many with knee guards positioned so low they ended up as shin guards - but eventually found these to be the best and most adjustable to get that perfect comfortable fit.
Love Macna Gear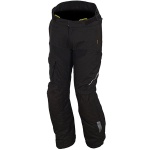 Macna Fulcrum Textile Jeans - Black
19 August 2020 by Anonymous
Excellent value for money, comfortable and stylish. Macna seem to have an exceptional attention to detail. Make sure you check the size guide before you buy as the European sizing can be a bit out there.
Just the Job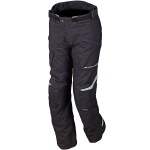 Macna Logic Textile Jeans - Black
07 December 2018 by David B
Was looking for some textile trousers to go with my Macna Redox textile jacket for use in wet weather/winter and these are the perfect fit. Saying that, the sizing recommended by SBS is out as I am a 36" waist and the XL fit perfect, not the 2XL advised. Would have give 5 stars if the hip armour was better, I have invested in some D30 armour to replace the ones which came with the trousers. Fully waterproof and warm for those UK winter rides, easy on and off and good build quality for the price, getting 20% off was even better. All in all, worth the investment.
Seem good but long length
Macna Stone Aramid Jeans - Light Blue
16 August 2018 by Anonymous
Really like the jeans and the way they fit. Also seem good quality. Only issue is being 5ft 9" tall they are way too long for me. Length is supposed to be regular but seem like they are for someone 6ft plus. Haven't therefore worn them on my bike yet as have the pain to now get them shortened.