Store network

8 Stores across the UK

Free UK Delivery

Mainland ex H'lands (over £25)

Free Returns*

Mainland ex H'lands (over £25)

250+ Top Brands

UK's largest range

Pay Later

With PayPal or Klarna

15+ Years Online

Tried, tested, trusted
Spada Textile Jackets
Amazing quality products at fantastic prices
Always a top performer in magazine tests, Spada motorcycle clothing is becoming incredibly popular amongst motorcyclists who recognise excellent value for money.
Explore related categories…
Verified Customer Reviews for Spada Textile Jackets
Spada Alberta.
Spada Alberta Textile Jacket - Grey
10 July 2023 by Gary P
Brilliant jacket, very good in hot weather and it comes standard with full armour and not cheap rubbish either.
I'd definitely recommend this jacket.
Great jacket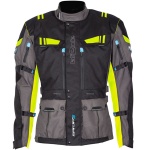 Spada Lati2ude Textile Jacket - Black / Flo Yellow
04 July 2023 by Peter W
Fantastic jacket, fits perfectly. Loads of ventilation for hot summer days.
For the price you can't fault it.
Great jacket, great price
Spada Air Force One CE Textile Jacket - Red
04 July 2023 by Alan P
Great jacket, love the colour and it is a perfect fit to size. It is still fairly warm for summer wear, though.(It has been hotter than usual though lately!)
I love it!
Love it.
Spada Alberta Textile Jacket - Grey
01 July 2023 by Stevie
I'm currently touring across Europe (to Turkey), it's hot!
This jacket is perfect, lets the air through and sufficient armour for the hot weather and price. Its a great fit and I like the zipped cuffs that let more air flow when left unzipped.
Stylish, lightweight, waterproof jacket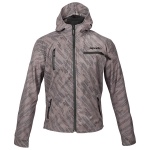 Spada Grid CE Textile Jacket - Track Khaki
30 June 2023 by Matthew K
Waterproof jacket, full CE protection, lightweight and looks good. Wore this everyday on a summer tour. Not too bulky, allows enough airflow through zipper vents, and has the added bonus of being fully waterproof. SBS delivery spot on as usual.