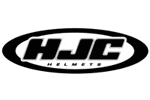 HJC CLY - White
Verified Customer Reviews for HJC CLY
Excellent
03 July 2023 by Robin R
Great shop and great product, I will definitely shop with sportsbikeshop again.
Great helmet
13 May 2023 by Annie M
My daughter loves this helmet. Sizing is spot on.
Style: Zuky Yellow
Great Helmet
13 April 2022 by M. K
This is a great helmet at a very reasonable price. I have worn these for 4 or 5 years now due to the size, fit and small shell size, and will continue to do so. The new graphics look good too. It's not pinlock ready, but other alternatives are available! Would highly recommend.
My Son Loves this
23 March 2022 by Liam H
This is a great fitting helmet for my 8 Yr old son, it fits well, looks great and takes a Cardo comms unit with ease. I can fully recommend this helmet.
Style: Zuky Yellow
Nice little helmet
18 January 2022 by Anonymous
It's a nice little helmet. got it for my little girl. i think it's a little heavy for its size. but i do like HJC. i use them myself. and they are comfortable. Sportsbikeshop fast on getting the products sent out. so no need to worry about taking for ever.
Style: Vela Pink
Spot on
12 May 2021 by Simon
Lovely helmet and most importantly fits the boy like a glove.

Ordered a helmet that didn't fit, easily returned and ordered this one which did thanks to the easy returns. Especially useful when our local bike shop wouldn't allow us to try anything on
Style: Zuky Yellow
Nice helmet
06 December 2020 by Christopher B
Bought this for my 6 year old. It fits him perfectly. The helmet looks really good, better than the pictures.
Style: Taze Red
Perfect
30 April 2020 by Teresa G
I've always used HJC small shell and this one is just as good . It has a soft feel, plenty of padding inside and the strap is easy to do up and undo even with gloves on . A very comfortable crash helmet and light weight
Style: Vela Pink
Snug fit
12 April 2019 by Linda W
Excellent product, fitted well, easy to put on and take off, whilst wearing it was comfortable and I couldn't hear the wind so that means it's a good quality
Style: Red
HJC helmet
17 March 2019 by Roy
Purchased for my daughter. Fits perfect. More comfortable than her previous lid. Next to no wind noise. Very well made. Would highly recommend this helmet.
Style: Vela Pink
Brilliant kids crash helmet
26 September 2018 by Alan N
I have looked for and tried many kids crash helmet for my daughter and this is by far the best on the market. Fit is spot on and the quality of the lining and protection superb, without being to heavy or cumbersome.
Fast service
22 July 2018 by Stephen P
Ordered this helmet for my grand daughter. Delivered the very next day. She loves the helmet and it's a perfect fit. I've shopped at Sportsbikeshop myself, visiting their shop at Boston. Great service. A+++
Style: Red
Kids helmet
25 May 2018 by John D
Got this for my 10 year old daughter.
I'm very happy with it. The fit is tight but will be fine over time
Again Sportsbikeshop were first class. Fast and friendly.
Style: Vela Pink
First helmet for my grandson
10 December 2017 by Dennis T
My 11 yr old grandson has decided that it would be really cool to go biking with his Grandad, so I decided to treat him to all new biking gear. Helmet choice was this HJC CLY which is specifically for youngsters and people with a smaller head size.
This helmet fitted the bill perfectly, it's a perfect fit and looks really good on. All we need now is some decent weather and we'll be out touring the countryside on the GTR1400.
The service from Sportsbikeshop shop was as good as always with next day delivery. Thanks guys.
Style: Fluo Yellow
Excellent quality helmet
01 January 2017 by Mark T
Bought this for my 9 year old daughter who was over the moon with it. For £90 I wasn't expecting a lot but I can honestly say it is worth every penny. It looks great and feels good quality. Fitment was spot on and it's fairly light weight. The only thing that would make this helmet perfect in my opinion would be changing the fastening system. I don't like the push together plastic buckle as it's a pain to adjust properly. Double D rings work much better with no adjustment needed. But apart from that, this helmet is well worth the money.

Style: Pink
Good safe kids helmet
24 December 2016 by Stephan W
The staff were really helpful with choices of helmet for my 9 year old daughter. We decided to go for HJC a good fit as safety first and value for money. My daughter initially wanted a Guy Martin helmet. I hope she has a better choice of boyfriends when she's older.
9 year old loves it
11 April 2016 by Phil M
My 9 year old daughter loves this.

Design and finish are top notch really does look great. Fits perfect as per the sizing chart.

Nice and light and good venting. This is a really great buy and you won't be disappointed.
Style: Pink
Everything I'd hoped for
30 December 2015 by Simon T
Bought this helmet for my partner on Christmas. Size was a guess but I knew the brand was quality and I knew she would love the graphics. On top on this because I'd guessed the size free returns was another bonus. Very quick delivery and the size was spot on!!! :-) Only one ride so far because of this poxy weather but helmet is very comfy and she's happy.
Style: Pink
Description
HJC CLY - White
Specifically designed for ladies and children
ECE 22.05 approved
UV treated and hard coated visor
Tool-less ratchet mechanism
Integrated ventilation system
Nylex removable and washable interior
Micro-metric retention system
Advanced polycarbonate shell
Large eye port and maximum range visor
NOTE These helmets are children and ladies specific.

The HJC CLY is a full face helmet specifically designed for ladies and children. The outer shell is constructed from an advanced polycarbonate composite. The helmet has been designed with a large eye port and maximum range visor to ensure maximum visibility. The Nylex interior is fully removable and washable, and also has a glasses groove to reduce temporal pressure for glasses wearers. The CLY has a QuickSlide visor replacement system and the visor offers 95% UV protection. Other features include a micro-metric retention system and integrated ventilation system.

Product Specification
Variants
Related Items
Manufacturer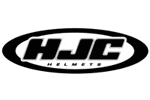 About
HJC
HJC have been designing and manufacturing high quality protective helmets since the early 1950s. In 1971 the factory turned all of its attention to motorcycle helmets and set itself the simple goal of providing high quality, comfortable, and reasonably priced helmets to motorcyclists throughout the world. This goal came a step nearer during the 1990s when HJC became America's top selling motorcycle helmet - a position it's held ever since. Today HJC helmets are available in every corner of the globe and are, quite simply, the world's biggest helmet brand, producing more motorcycle helmets than any other marque. The range now encompasses the full spectrum of helmet types, with the widest selection of graphics, materials, and price points.
Questions and Answers
Questions and Answers
What is the weight of this helmet in 50cm size?

June 7, 2019

Unfortunately we do not have thos helmet in this size, apologies, but the helmet would weigh around 1300g.

You won't get it cheaper.
Our Price Match Promise.