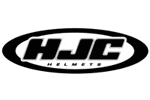 HJC Pinlock Insert - R-PHA-11 / R-PHA-70
Verified Customer Reviews for HJC Pinlock Insert
They do the job but....
30 November 2023 by Carl R
Been using pinloc inserts for years as I ride all year round with early morning starts. I use the the Max 120 type inserts and they can get overwhelmed if conditions are really damp but they work well for the most part in keeping condensation at bay.

I have three issues with the inserts. Firstly I've had quite a few arrive damaged but it's not transit damage, its manufacturing defects.. Either the lens has a mark on it or the silicone strip that acts as a seal has a flat spot on it so you don't get a sound seal where the flat spot is. So not a perfect manufacturing process.

The second thing is they get scratched and damaged really, really easily. Never wipe with a cloth, never put your gloves in your helmet and avoid touching them as much as possible. The rate at which they become damaged is annoying.

Finally, they are quite costly for what they are and how long they last.. After my recent one arrived damaged I'm now looking at the more generic ones that are adhesive. They are significantly cheaper.

They work well but come with some significant ssues.


Old faithful
29 November 2023 by Devan K
I replace these twice a year along with the visor. Quick and easy, speedy delivery as always from SBS
Every biker needs one
30 October 2023 by David F
During the autumn and winter they are invaluable, keeps your visor clear no matter what the weather throws at you.

Easy to fit as long as you can remove the visor from the helmet.

Not perfect, they don't last forever the seal eventually goes and the misting creeps in, you can tighten up the small screw but this is just a temporary fix, they can also scratch easy, despite this I won't have a helmet without one.

Sportsbikeshop has the cheapest prices and it's usual exceptional service
Fits nicely
19 October 2023 by Stephen G
Fits my HJC helmet like a glove, it's large but fits well, so you don't see the usual clear band round the pin lock.
The anti-fog works even in rain and cold
HJC Pinlock
02 October 2023 by Wessel O
Great product, had an issue with the self tinting pinlock replaced quickly and supplied new clear pinlock with no issues as usual.
Effective pinlock
21 September 2023 by John G
Works extremely well. Larger than other pinlocks I've used, it fills most of the visor giving improved anti-fogging capability. Good piece of kit. Excellent service.
Quality product..........But
14 September 2023 by Serious B
I bought the HJC RPHA-11 because it was on special offer, excellent helmet, very quiet and light to wear but I should have gone for the 70 with its drop down sunsvisor. I looked to see if I could find a transitions visor but they don't make one, I've been spoilt by the Bell Race Star helmet. Then I saw that pinlock make a transitions insert for the standard visor, it changes from light to darker depending on light conditions, but unfortunately it doesn't go dark enough for me, even fitted to the tinted visor that the helmet came with, not dark enough, I know I could buy a dark visor but I don'tlike carrying a visor around with me. Can't fault the quality from pinlock and the service from SBS was as always, spot on
Excellent Service
25 August 2023 by Ian L
Standard Pinlock visor which are designed to prevent misting which they are extremely good at, I choice Sportsbike shop for their first class service & customer care policy.
Pinlock insert
15 August 2023 by Scott E
Rapid delivery as always.

Wow just wow, I ride in all weathers and my visor has been clear always. Such a great bit of kit I'm going to buy another so I can keep them all in my visors, save changing them out.
Amazing
28 July 2023 by Chris B
Couldn't be happier with SBS service. All came quick and as intended.
HJC Pinlock insert
13 July 2023 by Robin W
I have a R-PHA-70 Helmet and this pinlock fitted perfectly. And so far it works perfectly after a little tweak. It works perfectly in the rain aswell, for me it's spot on.
Great product
06 July 2023 by Steven H
HJC Pinlock
06 July 2023 by Wessel O
Pinlock fitted ok it has tuoch on the sides a bit. Not really seen that it changes in the sun it is the self tint one, knes I have ridden in the sun I'll know better if it doesn't work ill have to send it back but SPORTSBIKESHOP customer services is always great.
Hickory pinlock
20 June 2023 by Jason C
As always best in the business
Almost perfect...
24 May 2023 by Alan B
Works a treat...doesn't go really dark which I think is probably a good thing when you ride into a shady patch. My only gripe is that the insert is touching the out visor near the attachment points, the blemishes are outside of your vision, it just doesn't look right when looking at my helmet.
Pinlock RPHA 70
13 May 2023 by Matthew C
Double glazing visors.... genius. To top it off HJC visors are so easy to remove making this insert even easier to install. Often changing the visor is a pain.
PINLOCK IS EXCELLENT AND A ABSOLUTE MUST HAVE.
Pinlock120 insert for RPHA-11
09 May 2023 by Keith H
Excellent product, works a treat. Simple to install, fits perfectly, no more having to crack open the visor when stopped. Fitted to tinted visor.
Pinlock insert
10 April 2023 by Jane K
Excellent item, mega quick delivery
Very happy with purchase
Easy to fit
Description
HJC Pinlock Insert - R-PHA-11 / R-PHA-70
This product can be used all the year round during hot and humid summer conditions and wet, cold periods. Riding with a completely closed visor in these conditions is possible without fogging-up using this product. A truly unique system that ensures you will have a clear view whatever the weather condition.
Manufacturer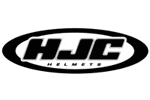 About
HJC
HJC have been designing and manufacturing high quality protective helmets since the early 1950s. In 1971 the factory turned all of its attention to motorcycle helmets and set itself the simple goal of providing high quality, comfortable, and reasonably priced helmets to motorcyclists throughout the world. This goal came a step nearer during the 1990s when HJC became America's top selling motorcycle helmet - a position it's held ever since. Today HJC helmets are available in every corner of the globe and are, quite simply, the world's biggest helmet brand, producing more motorcycle helmets than any other marque. The range now encompasses the full spectrum of helmet types, with the widest selection of graphics, materials, and price points.
Questions and Answers
Questions and Answers
Does this pin lock fit hjc i30

March 15, 2023

Unfortunately not I'm afraid, you would need a HJ-34 pinlock insert.

Currently have a Scorpion Exo-Tech helmet which uses a Pinlock 70. Would this fit my helmet as well? Your listing only shows the HJC helmet as compatible.

February 10, 2023

This is only compatible with the HJC R-PHA 11 and R-PHA 70 helmets.

Hi Is this insert compatable with rpha 70?

January 29, 2018

The R-PHA-11 and the R-PHA 70 share the same visor, and so the Pinlock insert will fit.

Hi, I was wondering what level Pinlock are these? 70 or 120?

January 3, 2018

We can confirm that they are Pinlock 70.

You won't get it cheaper.
Our Price Match Promise.