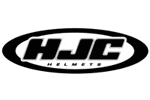 HJC Pinlock Insert - R-PHA10
Verified Customer Reviews for HJC Pinlock Insert
Does the job
27 March 2018 by Clive M
As others have noted, it provides a clear view in low temperatures. The only downside is that the condensation really builds up on the parts of the visor not covered by the insert and that can run down the inside of the helmet on longer trips. A small price to pay for a clear view though.
Does what it says
14 February 2018 by Alister J
Arrived promptly, decent price, fitted my helmet exactly as expected. It was easy enough to fit - there was a decent MCN 'how to' vid on YouTube I followed - all very straightforward.

It does stop the visor fogging up. I'm unsure as to how long it lasts, but it can be removed, washed and refitted apparently.
Quality
14 March 2016 by Jamie M
Product fits the visor perfectly and was dispatched to me within a couple of days after ordering. Helps me not to fog up the visor when the visor is in the down position. Quality product.
Clear view
05 August 2013 by Hemmo R
Excellent choice when driving on wet and foggy conditions.
Depth vision also much better than without yellow pin lock insert.
Description
HJC Pinlock Insert - R-PHA10
This product can be used all the year round during hot and humid summer conditions and wet, cold periods. Riding with a completely closed visor in these conditions is possible without fogging-up using this product. A truly unique system that ensures you will have a clear view whatever the weather condition.
Manufacturer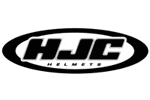 About
HJC
HJC have been designing and manufacturing high quality protective helmets since the early 1950s. In 1971 the factory turned all of its attention to motorcycle helmets and set itself the simple goal of providing high quality, comfortable, and reasonably priced helmets to motorcyclists throughout the world. This goal came a step nearer during the 1990s when HJC became America's top selling motorcycle helmet - a position it's held ever since. Today HJC helmets are available in every corner of the globe and are, quite simply, the world's biggest helmet brand, producing more motorcycle helmets than any other marque. The range now encompasses the full spectrum of helmet types, with the widest selection of graphics, materials, and price points.
Questions and Answers
Questions and Answers
Will this fit my Hjc I30?

February 12, 2023

Unfortunately this is only compatible with the R-PHA10 helmets. You will require a pinlock insert for a HJ-34 visor.

You won't get it cheaper.
Our Price Match Promise.