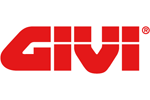 Givi XS307 Xstream Tanklock Expandable Tank Bag - 15L
Customer Reviews for Givi XS307 Xstream Tanklock Expandable Tank Bag - 15L
Description
Givi XS307 Xstream Tanklock Expandable Tank Bag - 15L
Tanklock fitting system (flange sold separately)
Expandable to 15 Litre capacity
Water-resistant zips
Reinforced areas
Reflective inserts
Raincover in fluorescent material included
Weatherproof internal compartment to store the raincover
Additional protection against dampness
Removable tablet-holder
Cable port
Handle and shoulder-strap for easier transportation
Safety locks
| Depth | Width | Height | Max. Capacity | Max. Load |
| --- | --- | --- | --- | --- |
The Givi XS307, part of the Xstream range, is quality soft luggage specifically designed to complement the innovative Givi Tanklock system. This allows the bag to be fitted to the motorcycle without the need for magnets or straps while still making it easy to re-fuel. Quick and easy to fit and remove, this versatile system is a must for any tourer/commuter.
Product Videos

Tanklock system
Product Specification
Related Items
Manufacturer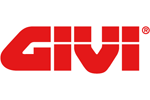 About
Givi
Real passion, Italian design, strong technological ideas and specific knowledge of materials; these are the key factors of the international success of Givi, which led a small factory in Brescia to become the leader in motorcycle accessories. Today, Givi hires nearly 500 employees all over the world, working with the same determination of the first day.
Givi's mission is a constant commitment to produce, realise and distribute quality products, which can improve the equipment of the motorbike and bikers themselves in terms of security and technical performances. This engagement is only possible thanks to the team work of Givi, which relies on a sustainable development of the product.

See all Givi products…
Questions and Answers
Questions and Answers
Can you confirm that this will fit a 2020 Honda CBR650R? The CBR650F is listed as compatible so I would assume it's the same flange... however the CBR650R isn't listed. Thanks

March 2, 2020

Sadly we cannot confirm this will fit a Honda CB650R 2020 model. Givi states that the Flange required for the Honda CB650R 2019 model is the part number Givi BF30, however they do not state this will fit the 2020 model.

Will this fit my honda africa twin adventure sport 2018

February 28, 2020

Givi do not list this part as being compatible with your bike. You would require the BF25 tanklock attachment flange (Quick find - 292259), and the XS320 Xstream Expandable Tank Bag - 15ltr (Quick find - 332496)

I have a Triumph Speed RS 2018. Is the correct flange BF02?

February 19, 2020

I can confirm the Triumph Speed Triple RS 2018 model does indeed use the BF02 Givi Tank Lock fitting kit.

Yamaha MT10 is not listed for the lock ring, is it the same as the R1?

January 23, 2020

The Givi Tanklock Attachment Flange you require for the MT-10 is the BF27.

Hi, Ive a Triumph street Triple 2019, which flange would I need for this tank bag?

October 16, 2019

You will require the BF02.

Hi can I get one for my ( 2014) ZZR1400

May 30, 2019

Unfortunately Givi do not manufacture a Tanklock flange for your bike, apologies.

Is this compatible with a 2010 BMW r1200r

May 27, 2019

Unfortunately Givi do not list any Tanklock bags/flanges for the 2006-2010 R1200R, apologies.

What code tank petrol cap ring fitting kit do I need for my Kawasaki zz1400 2019 model to fit the givi tank bag?

May 22, 2019

Unfortunately Givi do not list a Tanklock flange for your Kawasaki, apologies.

Hi, I was hoping to fit this tank bag to my Tracer 700, but it does not seem to be listed. I can see the MT07 and the MT 09 Tracer but not the 700 Tracer. Is there a suitable mounting ring for this bike. Many thanks. Ray

May 22, 2019

Your Tracer 700 require the BF05 Tanklock flange.

I am looking at a givi tank lock bag, what fitting will I need for an s1000 xr.

April 15, 2019

You require a BF11.

What flange do I need for a Kawasaki z900 2019 model.

April 15, 2019

You require Givi part BF29.

What flange will I need for a gs 1200 adventure 2015 plate thanks.

April 9, 2019

You require Givi part BF17.

Hi, what flange do I need for my 2008 BMW R1200gs adv. Thank you. Paul

March 29, 2019

The BF22 is required for your make and model of Motorcycle.

Hi, what flange do I need for my Triumph Tiger Sport 2016 for the Givi XS307, many thanks.

March 27, 2019

You require Givi part BF02.

Hi guys what tank ring do i need for a 2018 yamaha tracer 900 GT 2018 cheers Doug

January 6, 2019

The specific flange you require is the BF23.

Hi, will this bag with the appropriate adapter fit my BMW R1250GS ?

December 10, 2018

This will fit your BMW, using the BF11 flange.

Can you tell me the flange to fit BMW GS1200 2013 plate first water cooled model. Thanks

November 15, 2018

The 2013 -2018 GS1200 require the BF11 flange.

Will this fix to my Kappa tank lock ring?

September 17, 2018

This will work with your attachment flange.

Do they do one that will fit the Kawasaki vulcan s ?

May 21, 2018

Unfortunately Givi do not list a Tanklock fitting kit for your Kawasaki, apologies.

Hi, is there a tank lock flange kit available for a Ducati Supersport, 2017 model, please?

May 17, 2018

Unfortunately Givi do not list a tank lock flange for your make a model of motorcycle.

Hi, do you know if there is fitment for a KTM RC8R?

May 4, 2018

There is no tank lock flange kit available for a KTM RC8R, so this Givi Tank Bag will not be suitable.

Does this have the port for the S111 connector? I've seen pictures which show it with and without..

May 3, 2018

This Tank Bag is provided with a cut out, for various electrical cables including the S110 and S111.

Hi, Will this bag fit my 2016 Triumph Speed Triple 1050, I didn't see it listed on the pdf sheet? Thanks

April 2, 2018

Givi list the XS307 as a fitment for your Triumph - you will require a BF02 Tanklock flange.

You won't get it cheaper.
Our Price Match Promise.