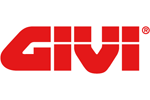 Givi XS307 Xstream Tanklock Expandable Tank Bag - 15L
Verified Customer Reviews for Givi XS307 Xstream Tanklock Expandable Tank Bag
Great quality bag.
05 November 2023 by Roger N
Very good bag, well made and of very good quality. Tablet container not a very good design and could be improved.
That good I purchased a second one
19 October 2023 by Anonymous
Had this tank bag for many years. Great size for carrying items the size of A4. New bag came with the red connector that connects to the tank ring. Side pockets good for carrying your glasses case in. Always has felt secure on the tank ring. Just purchased second one as zip began to come apart on the corners where it had been opened many times. Bag is not water proof but the cover works well at keeping the water out.
Large enough for a day
24 August 2023 by James O
Quality as expected from Givi and the tanklock system works well - secure but easy to take off.. This tank bag is a good size and can take enough essential gear on naked bikes without being excessively large. Easy access to the compartments and the detachable tablet pocket is good for your iPad or I use it for maps.
Great quality product
16 August 2023 by Anonymous
Just what I needed, very happy with service
Tank Baggage Heaven
30 May 2023 by Nigel B
OK, maybe not heaven, but a well made piece of kit that fits securely (bar strap for extra peace of mind), will not damage the tank and is easily removed when not needed. The filler cap adapter makes an ideal cup holder too! The usual excellent price and service from SBS almost goes without saying really.
Great bag
12 May 2023 by Anonymous
This is a great bag with a size that allows you to see the dash unimpeded.
Quality in the Bag
08 May 2023 by Roy C
Super quality bag with lots of pocket options. Easy clip on and off tank with no difficulty. Adjustment makes it fit most tanks. It does not clutter the view to speedometer etc. Give does it well. Sportsbikeshop excellent service and communication about the delivery.
Excellent as usual from Givi
30 April 2023 by David B
Just the right size for me, great features. I cut off the extra security strap immediately. Shower proof without the cover, not tested the rain cover in a proper deluge yet but fine so far small side pockets are fine for a visor spray and earplugs, house key etc, phone just about squeezes in. Tanklock system works great. Love it so far.
Great Tank Bag
19 April 2023 by Chris R
This was my 3rd attempt at getting a tank bag to fit my Z900. The Oxford magnetic didn't fit, the Oxford tank lock didn't have an attachment to fit. Glad I had to wait, this bag is perfect. Good size, looks good, waterproof cover still allows you to see the top for sat nav / phone. Attaches and releases easily but is very secure and sturdy when connected.
Excellent
28 March 2023 by Robert B
At 15 litres it's big enough for daytrips, but not too big to get in the way. Great quality, showerproof, fully waterproof with the cover fitted.
Perfect tankbag
26 February 2023 by Anonymous
Perfect bag for what I needed. Brilliant quality & everything included. Great size & fits well on my tiger 660 sport.
Bag arrived next day with no issues.
Fairly simple mod, perfect fit
14 February 2023 by Garry D
Bag is of expected quality, once moved the underside locking mechanism the bag sits perdectly on zzr. SBS is amazing as always.

Over the years bought and returned many items with no hassle.
Excellent tankbag
31 January 2023 by Phil B
This is the second Givi tankbag I have had
This bag is smaller and more usable than my first one which was a 20 litre. The tanklock mounting plate is adjustable in 4 positions, I had to move mine back to clear the handlebars on my Honda NT1100 but it is ok now
The main zip is waterproof and the bag also comes with a waterproof cover
The side pockets are not massive but big enough to hold smaller items such as sunglasses but will not take a 500ml water bottle
Plenty of room in the main bag though which is expandable
Easy to dismount and carry with its built in handle and carry strap
Overall very pleased with the bag and as expected good quality from Givi plus excellent next day delivery from Sportbikeshop.
Brilliant bag
19 January 2023 by Steven M
Excellent quality bag, the outer rain cover is great, I've used it several times already. The side pockets aren't huge, the only thing that lets it down. You can fit a small bottle of visor spray and some kitchen towel in one and keys etc in the other. Not really big enough for sunglasses. The main compartment is plenty big enough for my lunch box and 2 drink bottles/flask and a padlock. It does expand by about an inch if you undo the bottom expansion zip.
Unlocks from the tank quickly and easily, I had to undo the bottom 4 screws and reposition the mounting plate to fit my bike so it didn't catch on the handlebars, took about 2 minutes to do. Overall great bag that I use every day to take my lunch to work, no more wearing a ruck sack for me!
Oh and delivery was next day as well!
Excellent "But !!!"
05 October 2022 by Baz D
After reading the reviews I thought that this tankbag would tick all the boxes for my 650 V-Strom. This is an excellent well made and good looking tankbag for the tanklock system. The build quality and finish is to the usual Givi high excellent standard, "but" why when a company that quite clearly takes pride in the quality of its product should they get to the point of mounting the bag onto its fixing plate misaligned is beyond me. I did read the review of a customer who had sent two bags back because of this. I know in the grand scheme of things this is a very minor point, but when you are riding along and staring at a tankbag that sits off centre and off to an angle it becomes quite distracting. As usual the service from sportsbikeshop was excellent as always.
Superb quality
26 September 2022 by Paul D
Excellent quality as expected from a Givi product.

The tanklock bag fits securely and also comes with a security strap to go around the handlebar. That is a little fiddly though.

The bag expands a little but it only adds a out an extra inch of space.

The waterproof cover is really good and I needed it from the off! It kept the bag's contents dry.

I would recommend the bag. Not too large and great for carrying essentials that you don't want in pockets!!
Givi tank bag
21 September 2022 by Steve M
Bought this for a recent tour of Spain and Portugal. Really well made & didn't leak when we had torrential rain.
Qualtiy bag
09 September 2022 by Luke W
Nice quality bag, attachement system works well and dont feel the need for the safety strap so I just set it to minimum size and leave it. The side pockets are good for keys, bank card and earplugs and save wear on the main zips from going in and out all the time. Personally I find it a little small once I have waterproofs and lunchbox in there so should have gone for the 20L maybe.
Description
Givi XS307 Xstream Tanklock Expandable Tank Bag - 15L
Tanklock fitting system (flange sold separately)
Expandable to 15 Litre capacity
Water-resistant zips
Reinforced areas
Reflective inserts
Raincover in fluorescent material included
Weatherproof internal compartment to store the raincover
Additional protection against dampness
Removable tablet-holder
Cable port
Handle and shoulder-strap for easier transportation
Safety locks
| Depth | Width | Height | Max. Capacity | Max. Load |
| --- | --- | --- | --- | --- |
The Givi XS307, part of the Xstream range, is quality soft luggage specifically designed to complement the innovative Givi Tanklock system. This allows the bag to be fitted to the motorcycle without the need for magnets or straps while still making it easy to re-fuel. Quick and easy to fit and remove, this versatile system is a must for any tourer/commuter.
Product Videos

Tanklock system
Product Specification
Related Items
Manufacturer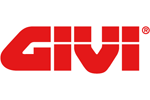 About
Givi
Real passion, Italian design, strong technological ideas and specific knowledge of materials; these are the key factors of the international success of Givi, which led a small factory in Brescia to become the leader in motorcycle accessories. Today, Givi hires nearly 500 employees all over the world, working with the same determination of the first day.
Givi's mission is a constant commitment to produce, realise and distribute quality products, which can improve the equipment of the motorbike and bikers themselves in terms of security and technical performances. This engagement is only possible thanks to the team work of Givi, which relies on a sustainable development of the product.

Questions and Answers
Questions and Answers
What flange will I need for a 2008 xl varadero and a 2020 Himalayan please

March 24, 2023

Your XL Varadero doesn't have a compatible flange listed on the Givi website unfortunately, and so we're not able to confirm fitment or compatibility in this instance, apologies. The Himalayan however, requires the BF39 tanklock flange.

Hi. I have a GIVI 15 Litre Xstream tank bag. Can you confirm what fitting system I require for a 2014 BMW R NINE T. Many thanks.

January 30, 2023

The Givi BF22 will be fine for the bike, our Quick find number: 212361

Can you confirm that this will fit a 2020 Honda CBR650R? The CBR650F is listed as compatible so I would assume it's the same flange... however the CBR650R isn't listed. Thanks

March 2, 2020

Sadly we cannot confirm this will fit a Honda CB650R 2020 model. Givi states that the Flange required for the Honda CB650R 2019 model is the part number Givi BF30, however they do not state this will fit the 2020 model.

Will this fit my honda africa twin adventure sport 2018

February 28, 2020

Givi do not list this part as being compatible with your bike. You would require the BF25 tanklock attachment flange (Quick find - 292259), and the XS320 Xstream Expandable Tank Bag - 15ltr (Quick find - 332496)

I have a Triumph Speed RS 2018. Is the correct flange BF02?

February 19, 2020

I can confirm the Triumph Speed Triple RS 2018 model does indeed use the BF02 Givi Tank Lock fitting kit.

Yamaha MT10 is not listed for the lock ring, is it the same as the R1?

January 23, 2020

The Givi Tanklock Attachment Flange you require for the MT-10 is the BF27.

Hi, Ive a Triumph street Triple 2019, which flange would I need for this tank bag?

October 16, 2019

You will require the BF02.

Hi can I get one for my ( 2014) ZZR1400

May 30, 2019

Unfortunately Givi do not manufacture a Tanklock flange for your bike, apologies.

Is this compatible with a 2010 BMW r1200r

May 27, 2019

Unfortunately Givi do not list any Tanklock bags/flanges for the 2006-2010 R1200R, apologies.

What code tank petrol cap ring fitting kit do I need for my Kawasaki zz1400 2019 model to fit the givi tank bag?

May 22, 2019

Unfortunately Givi do not list a Tanklock flange for your Kawasaki, apologies.

Hi, I was hoping to fit this tank bag to my Tracer 700, but it does not seem to be listed. I can see the MT07 and the MT 09 Tracer but not the 700 Tracer. Is there a suitable mounting ring for this bike. Many thanks. Ray

May 22, 2019

Your Tracer 700 require the BF05 Tanklock flange.

I am looking at a givi tank lock bag, what fitting will I need for an s1000 xr.

April 15, 2019

You require a BF11.

What flange do I need for a Kawasaki z900 2019 model.

April 15, 2019

You require Givi part BF29.

What flange will I need for a gs 1200 adventure 2015 plate thanks.

April 9, 2019

You require Givi part BF17.

Hi, what flange do I need for my 2008 BMW R1200gs adv. Thank you. Paul

March 29, 2019

The BF22 is required for your make and model of Motorcycle.

Hi, what flange do I need for my Triumph Tiger Sport 2016 for the Givi XS307, many thanks.

March 27, 2019

You require Givi part BF02.

Hi guys what tank ring do i need for a 2018 yamaha tracer 900 GT 2018 cheers Doug

January 6, 2019

The specific flange you require is the BF23.

Hi, will this bag with the appropriate adapter fit my BMW R1250GS ?

December 10, 2018

This will fit your BMW, using the BF11 flange.

Can you tell me the flange to fit BMW GS1200 2013 plate first water cooled model. Thanks

November 15, 2018

The 2013 -2018 GS1200 require the BF11 flange.

Will this fix to my Kappa tank lock ring?

September 17, 2018

This will work with your attachment flange.

Do they do one that will fit the Kawasaki vulcan s ?

May 21, 2018

Unfortunately Givi do not list a Tanklock fitting kit for your Kawasaki, apologies.

Hi, is there a tank lock flange kit available for a Ducati Supersport, 2017 model, please?

May 17, 2018

Unfortunately Givi do not list a tank lock flange for your make a model of motorcycle.

Hi, do you know if there is fitment for a KTM RC8R?

May 4, 2018

There is no tank lock flange kit available for a KTM RC8R, so this Givi Tank Bag will not be suitable.

Does this have the port for the S111 connector? I've seen pictures which show it with and without..

May 3, 2018

This Tank Bag is provided with a cut out, for various electrical cables including the S110 and S111.

Hi, Will this bag fit my 2016 Triumph Speed Triple 1050, I didn't see it listed on the pdf sheet? Thanks

April 2, 2018

Givi list the XS307 as a fitment for your Triumph - you will require a BF02 Tanklock flange.

You won't get it cheaper.
Our Price Match Promise.