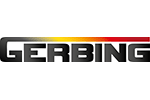 Gerbing 12V XR-12 Hybrid Gloves - Black
Customer Reviews for Gerbing 12V XR-12 Hybrid Gloves - Black
Press Reviews for Gerbing 12V XR-12 Hybrid Gloves - Black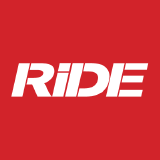 RIDE December 2015 Issue
Description
Gerbing 12V XR-12 Hybrid Gloves - Black

Gerbing's European patent pending revolutionary new Microwire heated gloves. The best of both worlds. If you're cruising for hours, connect these heated gloves the direct to the bike, with Gerbing's battery hook-up. Just riding for an hour? Plug in the convenient portable batteries (available as an optional extra) The XR-12 Hybrid gloves are extremely comfortable and safe, made with an exceptionally soft and supple drum-dyed 0.6 mm premium full aniline leather that contours to the hand. The design is sleek, stylish, strong and sporty looking pair of heated gloves. Because of the use of Stainless Steel Microwire heating, the Gerbing XR-12 is a super durable glove! The XR-12 is an award winning motorcycle glove, with extra protection on the knuckle for not only sporty styling, but also extra safety.
The hybrid batteries (not included) can be stored in the cuff of the gloves for using the heated gloves for just a short amount of time. On the lowest setting it will give you 3 hours of heat. But when the Gerbing XR-12 gloves are connected to the bike battery, you can ride for hours and hours.
Lifetime warranty on the heating elements
Battery cable and junior controller included
Heats the entire length of each finger
Waterproof and windproof Hipora liner
Adjustable wrist closure
Hard knuckle armour
Thinsulate thermal liner
Microwire heating technology
12V Batteries optional (not included)
Product Specification
Related Items
Manufacturer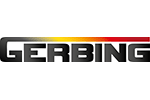 About
Gerbing
Gerbing are undoubtedly the market leaders in electric heated clothing. Their collection of heated motorcycle gear includes heated gloves, heated trousers, heated jackets and heated socks. Every item in the range is designed to increase both comfort and safety when riding in cold conditions, and are available in 12 volt for hassle free connection to your bike's battery. Gerbing set the standard in heated kit and they standby their technology by offering a lifetime warranty on their Microwire heating elements. The range is primarily designed for on bike protection from the cold but is also helpful for people who suffer from rheumatism or other medical conditions.
See all Gerbing products…
Questions and Answers
Questions and Answers
If I buy these with the heated jacket, I would need the duel controller. However , if i buy the wireless controller, do i still need the duel controller ?

January 18, 2019

If you preferred to independently control the heat settings of both the jacket and gloves, you will require the Dual Temperature Controller. The Gerbing wireless remote control is a device which only can be used in combination with a Dual Temperature Controller.

Do these gloves come with an adapter to plug into a cigarette lighter

January 4, 2019

This would need to be purchased separately as it is not supplied as standard.

Is there a battery cable included in the pack or do I have to buy a separate one?

November 3, 2018

A battery cable and junior controller are included.

Hi, The Gerbing XR-12 heated gloves appear to have the hot setting locked out, only allowing the 25% and 50 % levels to be used. How do you get them to do the hot settings, using the 75% and 100% setting?

November 3, 2018

If you copy and paste the link below, it will take you right to Gerbings instructions. https://gerbing.co.uk/gerbing-12v-single-heat-controller.html

Where can I get the batteries?

September 24, 2018

If you click on "related items" you will be taken straight to the dual battery kit.

Wot length of cable comes with the gloves I ride a bow r 1200 gas and the power point is to the rear side of the seat

February 20, 2018

The battery cable is approximately 95cm long and the Y-Lead is approximately 150cm long.

Hi, if wired up you need the supplied heat regulator. If using lithium batteries, how do you control the temperature? I also have a cigarette lighter socket in the handlebars, but am struggling to picture how to connect the gloves safely without loose wire or limiting hand movement. Are you still supposed to go through the jacket rather than straight out at the cuff? Am I over thinking it?

January 19, 2018

Each battery has a built-in temperature controller with 3 different settings. Red is 100% heat output, Orange is 66% heat output and yellow is 33% heat output. The gloves can be connected to a cigarette lighter, but we would not recommend it, as you say there will be wiring to tuck away somewhere. The cigarette lighter attachment would need to go into the controller.

My Triumph Sprint GT has a 12V DIN Accessory connector. Can I connect the gloves to to this?

November 30, 2017

Yes, but you will need to use the Gerbing 12V BMW / Hella Plug. This can be used for a normal cigarette lighter style socket or the smaller DIN socket.

As these are hybrid gloves do they come supplied with batteries? Also for sizing. On the Gerbing website it says 21-23cm is a large,but on yours it says it is a medium. Which is correct? Thanks

November 29, 2017

The B12V-1400 hybrid batteries are not included. You require the Gerbing 12v battery kit dual. Most customers find that if they purchase the same size gloves as they already have (using our size guide) the fit is good.

Do the gloves come with Gerbing 12V Junior Temperature Controller included? I assume that is the case (picture of the item) but it doesn't really say in the specification.

November 20, 2017

We can confirm that the gloves are supplied with a junior controller.

Is there any way on linking these gloves to the Keis J501 Premiun Heated Jacket via an adaptor?

November 6, 2017

Unfortunately we are not aware of an adapter that will do this, sorry. The plugs on the different manufacturers are all different.