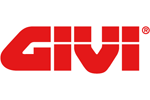 Givi V56NNT Maxia 4 Monokey Top Case - 56 Litre
56 litre Monokey top case with matt black finish and aluminium inserts
View full details
Customer Reviews
for Givi V56NNT Maxia 4 Monokey Top Case - 56 Litre
Press Reviews for Givi V56NNT Maxia 4 Monokey Top Case - 56 Litre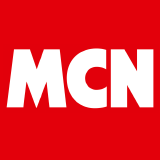 MCN 19th August 2015 Issue
Description
Givi V56NNT Maxia 4 Monokey Top Case - 56 Litre
Patented Monokey system
Matt black finish
Faux carbon inserts
Smoked reflectors
Maximum load of 10kg
Maximum capacity of 56 litres
Enough space for 2 motorcycle helmets
Practical and durable design
Easy to fit and remove
Monolock cases are generally lighter with a smaller mount; they are of a more lightweight construction, which make them ideal for scooter and smaller motorcycle applications. Monolock and Monokey cases attach differently to their top plates, Monokey cases are interchangeable and can be used as a top case and/or side cases. Monolock cases are designed to be used as top cases only; they cannot be used as side cases due to their more lightweight construction and mount.
| Depth | Width | Height | Max. Capacity | Max. Load |
| --- | --- | --- | --- | --- |
Suitable for motorcycles, scooters and maxi scooters, the Givi range of hard cases is the result of more than 20 years experience in the production of motorcycle accessories and represents the best on the market for design and functionality. Thanks to Givi's attention to detail, these cases are designed to fit the motorcycle specifically and are a solution to all luggage needs for all customers representing a technological point of reference for a complete and satisfying riding experience. The cases are made to guarantee ease of use, thanks to the fitting system of the plate, and both the opening and removal is possible with the use of a single key. Givi has patented the two of the most famous locking systems in the world; the Monokey and Monolock systems. The Monokey series is Givi's the top of the range locking system which are typically have a more substantial mount with more features and a higher quality construction.
Related Items
Manufacturer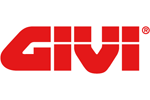 About
Givi
Real passion, Italian design, strong technological ideas and specific knowledge of materials; these are the key factors of the international success of Givi, which led a small factory in Brescia to become the leader in motorcycle accessories. Today, Givi hires nearly 500 employees all over the world, working with the same determination of the first day.
Givi's mission is a constant commitment to produce, realise and distribute quality products, which can improve the equipment of the motorbike and bikers themselves in terms of security and technical performances. This engagement is only possible thanks to the team work of Givi, which relies on a sustainable development of the product.

See all Givi products…
Questions and Answers
Questions and Answers
Does this come with a fitting kit? I have a FJR 1300 AE 2018 the fitting kit has to be a strong frame.

April 22, 2019

You will need to purchase the specific rear rack separately. The correct item for a Monokey top case is Givi part E228. The maximum permissible load is 6kg.

Hi what fitting plate for triumph sprint st 09. I have the triumph topbox already.

April 17, 2019

Givi list the 726FZ to fit a Triumph ST 1050 Sprint (05-11).

Is there a fixing plate for the moto guzzi eldorado?

August 25, 2018

Unfortunately Givi do not list a fitment for the Moto Guzzi Eldorado, apologies.

Hi , I have a BMW K1300s , 2009, with BMW luggage rack. Which top mount would I need for this top box ? Thank you .

August 22, 2018

Unfortunately Givi do not offer a rack for your model, apologies.

Couple of questions. What back rest fits the box and what monokey do I need for a ducati multistrada 1260s thanks

August 16, 2018

Unfortunately Givi do not list the 1260S yet,apologies. The correct back rest is the E111, which can be found by clicking on "related items" on the V56NNT Maxia 4 page.

Hi. Which fitting kit (mounting rack/plate etc), do I need to fit this to a 2010 Yamaha XJR1300? Many thanks Sean

July 4, 2018

We would recommend you contact our customer service team on 01205360099 as they will be able to better advise you.

Will this fit a 2018 Burgman 650?

May 21, 2018

Givi only list the Burgman up to the 2017 model year. If the 2018 model is the same, you will require the SR3104 rack to fit this top box. We would recommend contacting your Suzuki dealer in the first instance to see if there have been any changes to the rear of the bike.

Hi, will I be able to fit this to my Honda CB650F (2017) ?

February 26, 2018

Yes, you will need the 1137FZ rear rack, and a Monokey top plate, either the M5 or M7.

Good evening, Which fitting kit do I need for my 2013 FJR1300. Many thanks, Steve.

February 12, 2018

You would require the Givi E228 Monokey Adaptor Plate to fit this Top Case to your motorcycle.

What fitting kit do I need for FJR1300 2014 model AS

February 12, 2018

We can confirm that you would require the Givi E228 Monokey Adaptor Plate.

Do i need M5 or M7 plate for this box? Or what is diffrence between them? Honda NC750x 2017 thx

January 24, 2018

To fit this to your Honda you will need either the M5 or M7 top plate, and the 1146FZ specific rear rack. The M7 is a sturdier plate.

Hi will this top box hold 2 full face flip up helmets Many thanks

March 29, 2017

Yes, it will fit two helmets.