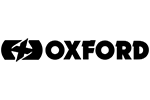 Oxford F1 Tank Bag Small 18L Magnetic - Black
18 litre magnetic tank bag with Ripstop nylon and showerproof inner lining
View full details
Verified Customer Reviews for Oxford F1 Tank Bag Small 18L Magnetic
Tank bag
28 November 2023 by David A
Looks good but I can't think that it takes 18 litres, more like 10. Apart from that a nice product.

Good Tank Bag
15 June 2023 by Bikershark
Fits well on my classic Norton's tank and has proved stable in use. Magnets are strong and the material contacting the tank is soft. The magnets strap underneath so the contact surface doesn't get dirty. Very happy with the capacity for the size of bag.
Good value Oxford Product
03 May 2022 by M D
For the price good value, fits my Street Triple 765 well. One zip around the main opening rather than 2 and no hole for a charging cable show it is built to a budget, but for a day trip does the job. Magnets feel firm rather than solid so have used the strap as well.
The best tank I have had
30 April 2022 by Alan W
The oxford f1 is a big bag and fit to my tank I have a honda cb500x 2014 . The magnetic are big so it hold to the tank .loads of room to take all the bit I need for work . I give it 5 stars
Oxford F1 Tank Bag
19 January 2022 by Gerald P
Bought this for its size, not large as I have a larger one.This is large enough for essentials, for shorter trips.Fits nicely, magnets seem strong, also has a strap to secure to the headstock & waterproof cover.Looks well made.Happy with this purchase.
Oxford Magnetic Tank Bag - just the job!
22 August 2021 by Rosslyn
Oxford magnetic Tank Bag - great little purchase, just the right size for me and the magnets are strong and so quick to fit in place. However, the strap (which is a safety-essential as well as useful when carrying) would be better with a buckle type closure rather than the more fiddley double 'D' rings. Two side pockets look very water-repellant and OK for small essentials; I keep things like an emergency whistle, some cash, spare ear plugs, etc. Bottom pocket similar and big enough for keys. See through plastic top pocket great for route map and mobile phone. Inside, net bag OK but items will fall out, velcro closure would be an improvement. Main space is fine for me, any dividers would take up space and may be restrictive if not moveable. All zips look fairly well water repellant.
Great tank bag
19 July 2021 by Jingbiao Y
It is quite good value for money with this tank bag, with the price being 1/3rd of some of the other tank bags out there. Design is excellent with magnets fixings all around as well as an extra strap to be placed around the headstock. Size is perfect for phones, battery banks, maps, snacks and water bottles.
useful luggage
16 July 2020 by John M
perfect for my purposes, good quality materials
Oxford F1 Tank Bag
13 July 2020 by Geoffrey H
Excellent tank bag. Great size for a day's essentials Waterproofs, spare gloves, drink etc. Magnets strong and extra strap ensures it stays still. Comes with an inner waterproof bag yet to test that out fully but seams to be up to the job.
looks good but smaller than expected
18 May 2020 by Anonymous
The bag does not hold on well to the tank with the magnets. Ive had tank bags before that hold on like glue but this slips up and down once you put anything in it.
Tank Bag - not used yet!
23 April 2020 by Anonymous
I have bought this to put a few things in for work and I have put it on the Bonneville which I asked for but not that sure as yet. It appears to be ok though.
Second oxford tank bag
30 March 2020 by David H
Quality is top notch. Bag is a decent size. using it for commute to carry lunch and pair of waterproof trousers. haven't had it in rain yet but looks to be good enough to deal with that, Magnets are very strong and bag sits nicely on tank. doesn't get in the way. I find the oxford luggage excellent and have their tail bags and saddle bags as well
sooooperb!
15 January 2020 by Paul M
Just what I was after in a tank bag, you probably are too, very strong magnets so you wont have any issues with it moving.
I also have a small dent on my petrol tank but pssssst dinnae tell anyone ;)
Magnetic tank bag - perfect size
03 July 2019 by Jamie B
It does everything you would expect. Things worth pointing out:
* Magnets easily strong enough
* Clear window will fit A5 paper
* Good zips
* Easy to carry when off bike
* Easy to move for refuelling
* Waterproof cover included
Fits on tank well, feels secure
13 May 2019 by Mark P
Ordered this for an upcoming trip. Will keep phone and bits and bobs handy keeping too box free for helmet at tea stops
Excellent tank bag
18 July 2018 by Baz
Great tank bag, really strong magnets and a strap for extra security.
Very useful, well made and useful piece of kit
30 June 2018 by Gareth T
I've only had this a short time but it seems like a good piece of kit. It fits very securely to the bike and is a decent size without being too intrusive. It would make a great day bag or if you're traveling light it's just about big enough to carry what you need for an overnight trip.
Brilliant
13 July 2017 by Craig B
I wanted a mid size tank bag for going to and from work. This is great, hasn't moved a bit even in the rain, and comes with a dry bag inside and a clear panel for my phone. Could ask for more for the money. Great buy.
Description
Oxford F1 Tank Bag Small 18L Magnetic - Black
Durable Ripstop nylon outer material
Removable showerproof inner liner
Reflective print
External pocket
Carry handle
Headstock safety straps
Includes five personalised colour inserts
Product Specification
Related Items
Manufacturer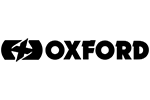 About
Oxford
Oxford was established in 1973 and has grown into a leading global supplier of motorcycle products. Its vast range encompasses everything to improve life on two wheels: from clothing and helmets to accessories, hard parts, locks, luggage and much more. Products are designed in-house by a team of active enthusiasts and skilled technicians, based at the company's purpose-built headquarters in Oxfordshire. With the support of the latest CAD technology, a 3D printing suite and a fully equipped test laboratory, Oxford invents, develops and refines its products in pursuit of the best experience for two-wheel enthusiasts. Oxford employs over 150 staff and has ambitious plans for further growth in both the UK and globally.
Questions and Answers
Questions and Answers
Please advise dimensions H:W;L

April 30, 2018

The approximate dimensions are, width - 25cm, length - 30cm and height - 15cm.

You won't get it cheaper.
Our Price Match Promise.