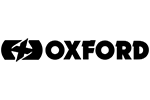 Oxford F1 Tail Pack Large - Black
Verified Customer Reviews for Oxford F1 Tail Pack Large
Very Satisfied
10 October 2023 by Anonymous
Delivery was very quick. Bag was exactly as described. Very happy, would definitely purchase again.
Very satisfied
06 October 2023 by Neil B
I bought a small luggage rack for my naked bike and wanted an unobtrusive bag of some sort to carry occasional shopping and extra clothing. As usual the sports bike shop were very helpful in getting a selection of possibles for me to look at. This oxford bag is really well made from top quality materials and has an ingenious expanding system so it unzips to double its height to the extent it will hold a helmet. Ive not been out in heavy rain but the design appears to direct water away from the zips. I did cut a thin piece of plywood to put in the detachable bottom section which makes it sit better on my rack. The bag comes with numerous straps as it's really designed for pillion seat mounting but I used cable ties which have proved to be ok in fastening it securely to the rack. An additional feature is a selection of coloured inserts to fit in the side pockets to match the colour of your bike including my KTM orange. Finally there's a smallish pocket that will hold a disc lock etc.
Great Bag
05 October 2023 by Sim S
Great bag, fits on the bike well.
Versatile and handy.
04 July 2023 by Malcolm W
Versatile and handy bag, easy to fit and will take all your necessities with ease, and smaller compartments for those smaller things earplugs, keys and small change. Ride away without forgetting anything, it all in the bag.
Roomy Tail pack
21 June 2023 by Anonymous
Lots of room. Easy to tie to bike with a lot of extract straps for the people that overthink everything like me. Even I didn't have to use all the straps and it was full
Definitely recommend for a week away.
100% happy
06 June 2023 by John R
Can not fault it. Excellent piece of kit. Though I find using Rok straps easier to use than the bungees supplied.

Cracking bag
30 October 2022 by Richard
Fitted this straight on to the tail rack of my Benelli TRK502X and its so snug it could have been made for it. The bag itself is spacious and like a couple of the other reviewers the zips are a little fiddly when you first get it, but they loosen up nice and quickly. The pockets inside and out are a great thought and the ability to zip the bag off leaving the base attached is a neat feature. My only critisism is that the base has a pocket which is obviously for some stiffening, but I cant find one to buy anywhere and although Ive managed to make something which will do the job, it would be nice it the bag came with it as standard. Oxford has realised it needs it, but not sorted a solution.
Very good for the money, not perfect.
22 August 2022 by Andy
Firstly this is a spacious bag. At this price point you are not going to get much more in the way of space real estate, especially as it expands up! I found the zips a bit tight to start with but think they will loosen up with use.

I found zipping to the base with the base secured to the bike quite fiddly and now don't bother. Instead I run the lower safety Velcro strap round the grab rails on my bike, then secure with flat bungee cords under the seat which stay on the bike.

Overall I'm very pleased and I think any purchaser will find the best way to secure this bag. There are probably higher quality alternatives out there, but they will cost more. You pays yer money....
Great value
24 July 2022 by Sean
Was going to take a rucsack on my 6 day trip to the Nurburgring and back but with hot weather, I decided on this to go on the back of my 2003 Fireblade. Plenty of room with a few small outer pockets and extended to full 35l capacity. 3 straps under the rear seat and 4 short bungees supplied which held it on very well while riding V fast. The adjustable top net held a set of waterproofs and a drinks bottle for quick access. Didn't use the waterproof cover. The rucsack straps are a bit of a waste when at full capacity and actually get in the way a bit when zipping to the base. Use with non slip matting underneath and protect your rear panel bodywork from the bungees.
Excellent
30 May 2022 by Anonymous
Just had a trip to Scotland with it. On a cb1000r cafe neo for a long weekend and fit perfectly plenty of space for clothes towel wash kit definitely recommend
Oxford F1 Tail Pack Large
11 January 2022 by Simon L
fantastic tailpack for carrying many essencials when out and about handy for a small first aid kit and handy when your out shopping at the accessorie shops. great bit of kit from a great seller always arrives on time...
Love it, use it daily.
16 August 2021 by Anonymous
Went from always using a rucksack to always having the tailpack.
Didn't even realise it was extendable, which is a bonus.
Brill tail pack
15 July 2021 by Duncan G
I prefer to have a soft, expandable and removable tail pack on my bikes. This is just the job. Fits the rear plate on my Moto Guzzi V85 perfectly, good 'D' rings to use heavy duty cable ties to fix to the rack. Day to day travel it holds my waterproofs and First Aid kit. On a trip I can expand it to have my night needs so it easy to take off and into accommodation. I have used the side pockets for a ring spanner (wing mirror locking size), a spare bar end bolt, and a piece of ply for the side stand in soft conditions. Covered the inserts with reflective transfer in an appropriate colour for my bike. Sturdy and good quality, excellent service and price from Sportsbike shop.
Great quality bag
15 December 2020 by Mark
This is a really nice quality bag and it fits the pillion seat on my BMW R1250GS perfectly, giving me lots of extra storage in addition to my topbox - I hate the 'Ewan & Charlie' pannier look, not to mention the fact that the width of panniers makes it harder to filter. If I had any criticism (and it's only a minor one) it's that the clear pockets on the sides and the coloured inserts that go inside them seem a bit pointless.

As always, Sportsbikeshop were the best on price and delivered super fast ! Excellent !!!
Good and sturdy
02 December 2020 by Nicole
I needed a bag that would sit on the bike instead of my back and this does the trick.

I was looking for a bag with about as much storage as a backpack. I saw a YouTube video of a guy packing his 35l tail bag. It truly can hold a lot in it.

The bag is very sturdy and feels good quality. A little bulky if you're not going to be filling it. Bag base was to wide for my seat, causing it to sag. I didn't think it would be a problem. It became a problem when I was zipping the bag bag onto the bike. The solution was - there is a flat pocket in the base of the bag. I stuffed the hard colour inserts you get into it. This solved my problem and now I can easily zip or unzip.

I got caught in a heavy unexpected downpour for about an hour. Inside my bag I had Tissues and also unpackaged heated grips. Everything stayed dry to my surprise - despite the outside dripping wet and only claiming to be showerproof. I wasn't using the waterproof bag. Beware that the waterproof bag they give you is NOT a rain cover. It is a roll top bag and should hold the contents of your bag.

You get 4 D ring straps and 4 bungees. There are plenty of anchor points around the bike so it really should fit any bike.

I would definitely buy this bag again when this one eventually gets old

Zips feel sturdy - there's a lot of them.
just the job at the right price
22 September 2020 by Roger B
Right price, delivered promptly and a good product. Comes with more straps etc than I needed but most appreciated.
Good value with the discount
29 July 2019 by Anonymous
Currently reat price even compared to ebay.
Pros:
1. Large space for stuff.
2. Expandable for even more stuff!
3. Enough straps to fit securely.
4. Detachable from holding base - via zip (normally secured with extra velcro - so it isn't coming off when attached.)
Cons:
1. Waterproof bag is only suitable for inner contents as too small to fit over on the outside.
2. Side pockets a bit pointless, as too small- as are the coloured inserts.
3. Instructions could be improved but fairly obvious to work out.

All in all fits nicely on the seat of a CBR1100xx. Happy Chappy :-)

Nice little bag
21 July 2019 by Scarletsboy
I got this bag as I did not want a top box for my commute to work, its big enough to just about fit my laptop and other items I require for work.The space in side is great along with being able to expand the the bag. The back pocket is a good size to put small items into it. So it does a good job of holding all the items I need.This is a great bag and glad I got it.

Ok here are a list of the things I like and dislike with this bag

Pros: good space, waterproof bag included to store items, easy to set up, good at being put together the bag and the ground anchor, easy to use once off the bike with handle or backpack straps.
Con's
2 side pockets are pointless cant fit anything into them, zips can be a pain as they dont sit flat to do up against the anchor part on the bike, Not sure how long the zips will last due to not above,straps are not the best could do with a Velcro strip instead of the tabs given , instructions are pointless for this bag as its not covered not that you really need them but still.
Description
Oxford F1 Tail Pack Large - Black
35 litre capacity
Durable rip stop nylon material construction
Showerproof inner liner
Reflective print
Converts to a backpack
Detachable base
External pocket
Expandable
Elasticated netting for stowing lightweight items such as gloves
Includes 5 personalised colour inserts
Product Specification
Manufacturer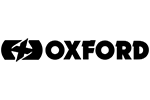 About
Oxford
Oxford was established in 1973 and has grown into a leading global supplier of motorcycle products. Its vast range encompasses everything to improve life on two wheels: from clothing and helmets to accessories, hard parts, locks, luggage and much more. Products are designed in-house by a team of active enthusiasts and skilled technicians, based at the company's purpose-built headquarters in Oxfordshire. With the support of the latest CAD technology, a 3D printing suite and a fully equipped test laboratory, Oxford invents, develops and refines its products in pursuit of the best experience for two-wheel enthusiasts. Oxford employs over 150 staff and has ambitious plans for further growth in both the UK and globally.
Questions and Answers
Questions and Answers
Will this pack work with Oxford universal 60 litre soft panniers?

March 8, 2023

Yes the F1 tail pack is a perfect compliment to the panniers. The Oxford Web Site has a great photograph from the back of the bike showing the panniers and large tail pack together.

Does this tail pack come with a waterproof cover?

August 22, 2018

A waterproof cover is not supplied with this tail pack.

Dimensions?

March 25, 2018

The pack measures 7.3" L x 13.0" W x 7.1" H (10.2" H expanded)

How is it fitted? Need to know as I have an Aprilia rs4 and they are very awkward with all luggage extras lol

February 27, 2018

It is attached to the bike using straps, the base can be unzipped and can be left on the bike.

Will it fit my helmet inside also will it fit a cbr125?

December 21, 2017

A helmet will not fit in this Tail Pack. We are not able to advise on specific fitments as this is a universal product, but we can see no reason why it should not.

You won't get it cheaper.
Our Price Match Promise.