Verified Customer Reviews for SW Motech Drybag 700 Tail Bag
Excellent
26 June 2023 by Christopher T
Huge. Well made. Easy to fit. All round it's excellent!
Get What You Pay For
15 June 2023 by Anonymous
Pricey, but brilliant. 1400 mile rise stays in place. Holds loads. Waterproof. Would like a small outside pocket but it has webbing for a small bag. Best roll bag I've ever had and the seat indent is genius. Everything well above exhaust. Simply brilliant!
Just the job for going to IOM TT
25 January 2023 by Keith J
Going to watch the TT this year and need to carry a lot of kit. This is just the job, seems to be a quality item and very flexible too. Also doesn't cost a fortune relative to the volume of stuff it can carry.
Good product
16 August 2022 by George W
Good quality easy and secure way of attaching to the bike and mahasive, holds a lot
This bag is Huge
21 July 2022 by Jon
Massive bag. Fits the wife in it. Waterproof, easy to fit, sturdy.
Great bag, perfect for what I needed
11 July 2022 by Simon H
I wanted something to take all my camping gear, this works perfectly and is really good quality. Feels heavy duty. The bag is absolutely massive and was a much more cost effective solution than panniers (for my circumstances).
Quality piece of kit
30 March 2022 by Michelle R
As per, sportsbikeshop service was dead on, and the bag itself is perfect. Great quality, large enough for a decent trip, will definitely get camping gear in no worries. Also good points for strapping in, allowing for different bikes etc - good purchase
My goodness it's a big one
25 December 2020 by David T
My Bike Kawasaki Z900 RS - Before I go on a trip I set out all the things I want to take. Clothes, shoes, toiletries phone charger etc. I've used 50 litre bags before and found that when packed to the limit I'd have to leave some things behind. Not with this bag. I packed all I needed and then had enough space to go and look for some other thngs to pack That extra jumper, Jeans and more socks...... In truth that was a dry run ready for next year. I stacked it onto the bike and practiced with the tie downs. The bag has no internal structure that will hold it's shape. If it is not stuffed with, for example, clothing it tends to flop and sag all over the saddle. I found the best method was to load my clothing into a pillow case and make a stuffed sausage shap and place that inside the bag' I also added a couple of straps that go right around the bag and this also helps it hold shape. I also bought a carrier (from SportsBikeShop of course) after deciding my saddle is a little too narrow and have now bought a carrier to give it a bit more of a support platform. Now I know I'll be more that ready for that Yorkshire trip that was cancelled in 2020. As for SportsBikeShop, a very good price and swift delivery is what I've always got.
Soft luggage option
27 July 2020 by Martin M
Great capacity, built in tie downs to attach to bike and to secure the top and make waterproof.Absolutely superb - took all my kit for 4 days camping in Scotland with just the tent carried separately
SWMotech Tardis
28 February 2020 by Chris P
Huge volume and great pack space for any lengthy motorcycle venture.
The bag material is sturdy, with quality MOLLE panelling. Great addition when used alongside a couple of external utility pouches.
Tie downs are good. Confident use at cruising speed.
Press Reviews for SW Motech Drybag 700 Tail Bag - Grey / Black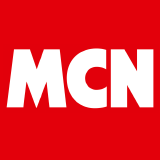 MCN 19th Oct 2022 Issue
Description
SW Motech Drybag 700 Tail Bag - Grey / Black
70 Litre total capacity
Hard wearing 500D polyester construction
Universal use for the majority of bikes
D-rings for strong bike attachment
4 loop straps and a shoulder strap included
Ergonomic handle strap for easy carrying
Additional front pocket for small items
Night-time visible reflective details
Dimensions: 76 x 75 x 30 cm (W/H/D)
Product Specification
Manufacturer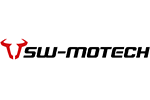 About
SW Motech
Germany's leading motorcycle luggage company can trace its roots back to one bike adventure in 1994. Engineer Jurgen Swora wanted the right luggage for a trip to Libya on his Honda Africa Twin, so he made his own. His creation was so popular among friends that it led to the birth of SW Motech in 1999. Now charging into its third decade, SW Motech is still true to those original principles of high-quality engineering. Craftsmanship with metal remains the foundation of the company, which has grown to over 200 employees, and now it has a wide range of soft luggage to complement the hard luggage around which the company made its name.

You won't get it cheaper.
Our Price Match Promise.