Verified Customer Reviews for Dane Lyngby Air Gore-Tex Pro Textile Jeans
Absolutely waterproof and a great fit.
17 August 2023 by Tony M
I wanted Dane textile trousers to go with my five year old Dane jacket. Sportsbikeshop had a deal on these trousers, £550 down to £400, a lot of money but I wanted some that worked.

I live on the South Coast but had two pairs delivered into the Birmingham shop, they were there the next day and I popped in two days later in the way to Scotland where I was spending ten days as a moto safety marshal working on the World Cycling Champs.

The guys in the shop were very welcoming and helpful and I chose the larger size of trousers, oops.

In 12 days I've done 1,800 miles some of those in torrential rain, the trousers have been 100% waterproof. Very recommended.
Stylish Practical Gear
03 December 2021 by Melvyn B
I bought these Jeans to replace a previous pair. They are stylish and don't look out of place in the pub or shops. Great quality with good armour in the knees. Pity that for the price they don't put the same quality armour in the hip protectors. However that's easily solved D30 fits nicely. If I have one complaint its that the front pockets could be a little deeper as they don't hold much. The GORTEX PRO works well and doesn't feel heavy after a good soaking. I ordered the braces which are an extra to complete the ensemble. They along with the magnetic button make life very easy. Impressed with Dane products and quality.
Nice fit
16 September 2020 by David B
I bought the jeans and jacket. Both great gear. Jeans fit well and are comfortable on the bike. The material on the seat of the pants seems to prevent sliding. Zip to jacket with either short or long zip. short good for warmer weather. Only used in light rain so far and they did not leak.
Who the @ is Dane
28 February 2020 by Pete B
I had never heard of Dane so it was a leap of faith to buy these top of the range trousers. Later found Dane was big in Europe but just not here yet.
The trousers are Goretex Pro so no soggy outer to worry about the lining is nice and warm. You can adjust the knee armour, hip armour pockets had foam in them which I replaced with D30. Snazzy magnetic button on the waist makes fastening easy with cold or gloved hands. There are fixings for braces on the waist band along with two zips for linking to jacket. Zipper on lower leg will accommodate full boot. Comfortable fit when riding bike. Overall very nice kit well made, warm and waterproof. I expect that this will last well it looks tough and solidly made.
You get what you pay for
03 January 2020 by Gary G
Researched this type of clothing for months and kept coming back to these so I bought them, top quality and cost less than the rukka equivalent. Very comfortable & warm in cold weather, not worn in the summer yet but I'm sure they will be fine with the liner taken out.
Good
24 November 2019 by Ian
Waterproof, small pockets, not a problem for me never use trouser pockets. Good adjustable waistband, nice feature on waist fastening seems magnetic and clips into a spring washer, to undo you have to slide across so trousers can't pop open while riding like with press stud fastening. No bib or braces ? Very pleased .
Expensive but dry
31 August 2019 by Richard
Expensive but dry trousers that I bought to go with the jacket. Jacket zips to trousers with either long or short zip. Kept legs dry during a thundery downpour, cool when riding in 30 degrees, and warm enough when temperatures were more typical UK summer. The zip to close up the lower leg over a boot seems good, but be interesting to see how it lasts. Lots of adjustment for different sized boots.
The pockets are quite small, big enough for a few coins and a tissue, but not much else.
Note that the trousers don't come with braces or hip armour. Bought the Furygan D3O hip protectors from SBS while in the shop to check size. SBS don't have (and couldn't get) the braces, but they can be found on the Internet relatively easily (should really be included given the price of the trousers).
Nice kit
05 October 2018 by Michael E
Far better fit than the equivalent Rukka, no issues in use. Not tested in rain yet but not expecting problems from Goretex Pro.
Description
Dane Lyngby Air Gore-Tex Pro Textile Jeans - Black
Gore-Tex Pro 3 layer construction
Removable all-climate inner trousers
Specially designed for adaptable use in all climates
CE Level 2 knee armour included
Pockets for hip armour
Equipped with a windproof, waterproof and breathable membrane
Reflective 3M Scotchlite details for visibility
Removable thermal inner trousers
Rainblocker waterproof zip vents
Connection zip for attaching to Dane jackets
The Lyngby Air jeans have been engineered using Gore-Tex Pro fabrics, which provides maximum wearing comfort and optimum weather protection. Large material reinforcements made from Gore-Tex Armacor, combined with elastic zones made of stretch Gore-Tex Pro 3-layer laminate and thigh ventilation through the membrane using special Dane Rainblocker YKK vent zips.

Size Guide
S
M
L
XL
2XL
3XL
4XL
5XL
UK WAIST (inch)
30
32
34
36
38
40
42
44
EURO SIZE
50
52
54
56
58
60
62
64
SHORT LEG (In)
30
30
30
30
30
30
30
30
REGULAR LEG (In)
32
32
32
32
32
32
32
32
LONG LEG (In)
34
34
34
34
34
34
34
34
Product Specification
Manufacturer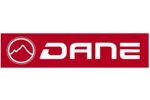 About
Dane
Dane stands for Scandinavian design. Top quality materials, safety and superb wearing comfort. Dane is made by the pioneers of Gore-Tex and one of the leading specialists in Gore-Tex apparel in the world. Riders are their focus and all of their apparel have been specially developed just for them. Each year they subject their products to extensive practical testing, involving thousands of kilometres in all possible weather conditions, before putting them into production. The results and the experiences of their test riders are passed back to the designers, who then make small alterations to the garments, if required, in order to achieve a perfect fit and optimum performance. This makes Dane products extremely comfortable and of superb quality.

You won't get it cheaper.
Our Price Match Promise.