Verified Customer Reviews for Scottoiler xSystem 2.0 Chain Oiler
Don't waste your money
25 September 2023 by Graham H
I bought this for a brand new Speed Twin 900. When checking the bike over prior to the 1st service, after 2 months & 540 miles, I found the dispensing pipe at the sprocket had detached from the swing arm. The adhesive had given way between the adhesive pad and the plastic bracket. I.E.: on the Scottoiler assembly. The pad remained firmly stuck to the swing arm and was difficult to get rid of. I had carefully prepared the swing arm surface before sticking the bracket on. Looks like Scottoiler couldn't be bothered to do the same to their side of the pad.

Whilst removing the rest of the oiler, I found that the oil reservoir had been leaking all over the rear of the bike's frame.

Now I'm the proud owner of a £200 oily piece of junk.
Scottoiler
20 September 2023 by Graham P
Great product at a good price delivered quickly.
Perfect
05 September 2023 by Karim H
Doses one drop per unit time. Therefore not temp dependent like the previous versions. Well made.
Great
25 August 2023 by Benjamin S
I've wanted a Scottoiler for ages, but not being very mechanically-minded have never got one.
This version is great, and even I could install it.
The only difficulty I had on my bike was routing the piping from under the seat (where I put the reservoir) to the rear sprocket. In the end I found a way through and it was fine.
I was planning to buy a shaft drive bike next for commuting, but after trying this I think there's no need really.
Easy Fit.
23 July 2023 by Paul D
Have only used vacuum models previously - always a problem trying to locate the vacuum pipe & T in.
Have a Honda X-ADV now and you can't even see the engine so this was the best option- Fits neatly in the luggage space beneath the seat. Took about an hour to fit - really pleased.
Always better than chain spray!
16 July 2023 by James D
New scotoiler
01 November 2022 by Allan M
Got a new F900XR and was OK manually cleaning my chain during the summer. However the thought of scrubbing it in winter as I ride all year, wasn't appealing so bought the X-system as I didn't want to mess about cutting vacuum tubes etc. This is version 2 so that YouTube installation video's are a bit out of date as this has no separate check valve. Easy enough to fit although a bit of a pain to tighten the retaining bolt on the swing arm, but other than that working well - no more scrubbing for me!
Simple but very effective
28 October 2022 by Philip M
Keeping the chain oiled effectively has never been simpler. I had considered the vacuum driven product but spent more as I didn't want to cut into the vacuum hose. Great decision as its so simple to fit it's unbelievable. Once primed the oil flows exactly right and the chain looks perfect.
Excellent
15 February 2021 by Andrew A
I rework for the NHS and ride my bike for work all year. It's no fun keeping on top of chain maintenance in the winter when every ride seems to leave the bike filthy, but this really helps by doing some of the work for you.
I used to have the vacuum system on another bike, but this one is easier to install and a lot more controllable.
It is pricey as others have said, but I expect it will pay for itself in reduced wear over time. Especially considering that I do around 10k miles a year. If you do a lot of miles on a chain driven bike, it's a "must have" really.
Effective
30 November 2020 by Rob
Still early days as not using bike as much but the oiler has performed as expected. Easy to set up, took a while priming but seems ok. Only issue is stuck for decent mounting points but other than that fine.
Superb suport and help for a faulty scottoiler
06 October 2020 by Kim G
I was very unlucky with my scottoiler as it malfunctioned and leaked. This is quite unusual.
Sportsbike went out of their way to get me a replacement at a time of c19 lockdown and nil stock from suppliers. But looking through their stores they found me a replacement unit. It was refreshing to get calls to advise what they could do for me, and point out the supply issues
Superb service
To a point they are my number 1 supplier
Scottoiler X system
15 May 2020 by Mr. C
A Great quality item ,easy to set up and install ,just follow the instructions ....5/5
Simple and good
18 April 2020 by Daniel
Except some leak.
It is a great stuff.
Scotoiler X System
02 April 2020 by Jim
I fitted this just before the "lockdown", so can only really talk about the fitting not its performance in use as the bike is now SORNed! I had one of the older vacuum based oilers from Scotoiler on my previous bike and it worked well, but was not an easy install. The X - System is so much easier - only needing a connection to the battery, and routing the tubing to supply the oil to the injector. I think the system is very good, but quite expensive for what it actually is, hence the 4 vs 5 stars.
Pretty good
13 April 2019 by Liam
Overall very good, but reservoir leaks a little from the top filler when bottle is fairly full. Could be that I don't have enough lean angle on reservoir so should fill it less. Other than that great. It's on an Mt10
Wouldn't Be Without One
07 April 2019 by Peter W
Always had Scottoilers on my bikes but only the V system upto now . Didn't want to interfere with the vacuum pipe on my Tiger 800 and I don't care for the handlebar control on the E system so that left the X system . Thought £200 was a bit salty tho' . Fitted it this morning hopefully try it out tomorrow .
Decent system
30 August 2018 by Sam
Decent system, does what its meant to do. Is it worth 200 quid, no its not. The fit and finish could be improved but it really is a minor gripe. its not bulky with no bulky controller upfront like the Esystem which is mainly why I got it over the Esystem. Comes with pretty much everything you need, I would purchase the no screw sticky pads from somewhere as the sticky pads that come on the back of the clips don't stick to anything so glad I had some spare stick pads to put on the back of the clips!

Had cause to contact Scottoiler during fitting and for some setting up advice and they were ace replied quickly and with detailed answers and took my feedback on board.
Great bit of kit
16 August 2018 by Mike
Fitted to a Tracer 900 GT under the front seat.
Very easy installation and the new stick on clips and mounting seem to be very good.
The adjustment is easy and I think its going to be a fit and forget device other than topping up with oil.
Have not done enough miles to comment on chain life but it is certainly doing its job.
Press Reviews for Scottoiler xSystem 2.0 Chain Oiler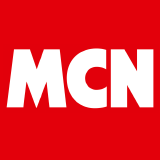 MCN 8th March 2023 Issue
Description
Scottoiler xSystem 2.0 Chain Oiler
Motion-activated chain oiler system
Simple and discreet solution to lubrication
Easy installation on all motorcycles
Delivers Scottoil straight to your chain
Automatically starts and stops
Simple connection direct to the battery
Easily adjusted flowrate on the reservoir
Improved dispenser design
The Scottoiler xSystem is the easiest to install and most user-friendly chain oiler yet. The revolutionary design makes the xSystem super compact whilst providing optimal chain lubrication. The Scottoiler xSystem is perfect for your modern commuter or tourer, looking for a discreet solution to chain maintenance.

What's in the box
Included in the xSystem chain oiler kit is the xSystem unit, including the new dispenser that makes installation the easiest yet, a 250ml bottle of Scottoil, providing more than four reservoir refills, tubing, clips, a set of installation instructions and an operating guide.

Easy to install
With the xSystem, Scottoiler are giving the user full control over where and how the dispenser can be mounted. The dispenser design uses high quality 3M tape that sticks to all surfaces and offers an easy and effective solution.
Compatible with all types of swingarms, left or right chain transmission systems and even single sided swingarms, the dispenser design makes the installation of the xSystem system even more reliable and discreet.

Easy to use
The triple axis accelerometer ensures the xSystem only lubricates when you are moving. This guarantees lubrication only when you need it and allows for stop-start control. Using this technology the unit will go into deep sleep mode when you finish your ride, drawing a minimal amount of power from your bike's battery. When you start your next ride, the xSystem will wake up from the sleep mode and continue maintaining your chain. The xSystem has 15 flow-rate settings that allow for all types of riding conditions, which are easily adjusted on the reservoir unit.
Product Videos

Features & Benefits
Parts & Accessories
Refills
Manufacturer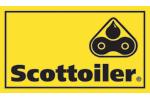 About
Scottoiler
Initial prototypes for the first Scottoiler system appeared over twenty five years ago, when Fraser Scott began to investigate and invest in the potential of his idea for a motorcycle chain oiler. As a life-long motorcyclist, the initial idea came to Fraser when he was commuting from Glasgow to Manchester on a regular basis. Due to the high mileage that Fraser was travelling, he found himself having to continually adjust or change his chain. Eventually, under the name of FM Scottoilers Limited, Fraser first made the Scottoiler available to the public in 1986, finally settling on trading as Scottoiler (Scotland) Limited in 1992. Since then continual improvements and innovations have culminated in today's range of products. The popularity of Scottoiler products globally has created an ever expanding workforce with its HQ based in Milngavie just outside Glasgow. With a strong R&D function continually developing future Scottoiler products the company plans to bring the benefits of their product range to a much wider global community in the future.

You won't get it cheaper.
Our Price Match Promise.