Verified Customer Reviews for Shark Spartan Carbon
Lovely Lid
25 November 2023 by David
Wanted a carbon fibre crash helmet for a long time. My Simpson helmet was one I wanted, but turned out to be very noisy, and fastening the DD style strap is short and fiddly to use. The Shark carbon is an aesthetic delight, light and feels quality. The fastening strap is slightly longer so easier to use with arthritic fingers. The DD style fastening might be regarded as the safest but not my favourite, I much prefer the seatbelt style fastener that was popular a few years ago.

My first ride was in horrible cold, wet conditions. The lid is very quiet and peripheral vision good. The retractable chin guard was a pleasant surprise although it seems too eager to retract. The internal visor is better than on the Simpson, although the mechanism isn't easy to locate whilst riding. I also think the visor tab is too small, But I guess I will adjust to both these issues with use. The other issue I noticed straight away in cold weather are the draught blowing up the side of my face/ears, necessitating the use of snood to keep my ears warm! However, in summer this will be an advantage...lol Overall, and given the massive end of season discount, I am pleased with this helmet.
Shark - back to my old favourite
05 August 2023 by Kenny
So, I'm a Shoei man through and through after moving from Shark a few years back. But, my face is "between sizes" and an impending trip to Spain means I needed a good lid at a reasonable price.

I bought the Shark Spartan Carbon and was instantly impressed with the quality. It's light, has fantastic visibility and the liner is super plush.

I'm not a fan of the old school DD ring but it's safe and a small price to pay for such a nice lid.

The cheek pads are like having your head in a vice so I bought replacements in a smaller size from SBS who worked their usual magic.

Great lid, best prices around and SBS are just always outstanding to buy from
Shark Spartan Carbon - Skin Black / Anthracite
02 August 2023 by Deric B
Great Service from Sportsbikeshop, product was great. I now buy all my motorbike gear from them
Great lid and service
11 July 2023 by Mathew H
Fantastic Helmet, quiet, light, unobtrusive,
Service from sbs on point as usual,
Why go anywhere else when the price and service are this good?
Supreme Shark Spartan Carbon
30 July 2022 by Anonymous
Just grabbed myself this Light weight carbon shark after trying a few other branded helmets out. The SBS staff super helpful as usual, because of this I ended up with the shark helmet. Ended up being the best fitting & best quality. Everything is quality. Love the visor, the internal visor, the feel, the weight, the quality and the ease of fitting intercoms
To finish- the price is not even questionable is it totally bang for buck bargain! Recommended & recommend using try on before you buy feature!
In it to win it, some more!
09 July 2022 by YouKnowThisMove
What a great helmet, at first wear it feels as though the jaws of Cerberus himself are clamping your cheeks together, but throw that pup a few bones and after a couple of rides this thing beds in more than Katy Price on page 3.
Value for money - you bet.
Comfortable - after about 6 hours and a sitting of tantric face stretches!
Great summer helmet.
15 May 2022 by Stephen W
Shark spartan carbon helmet looks good and feels very comfortable.
The sun visor is one of the best I've used Slightly darker than previous helmet .
Recently fitted shark Bluetooth system fitted perfectly to the helmet with a recess for the battery. Taking the Liner out and repacking was easy.
The only downside is the helmet is a little drafty but perfect for summer use.
Thanks again sportsbikeshop try before you buy worked for me.
5 ⭐️⭐️⭐️⭐️⭐️

Excellent product
10 May 2022 by Chris S
Chose this helmet as it matched my Ducati. Had Shoei previously & never owned a Shark product. It is very light, the visor is easy to operate, the drop down visor comes down without leaving big gap at bottom. Paint finish very good. As my bike is streetfighter (no fairing) earplugs are a must. I was concerned this wouldn't match my Shoei but I am very pleased with my purchase.
Style: Skin Black / Red
Excellent
13 April 2022 by Stephen C
Genuinely Lightweight and looks fantastic. I usually take a size XL in Shoei but XL was a bit tight so went for the XXL and it's a perfect fit. Seems every bit as well made as a Shoei.
Great price for a great Helmet and usual Fantastic service from SBS.
Style: Skin Black / Red
Nice product
12 April 2022 by Lian
Good quality helmet. I previously had a Shark helmet and was pleased with as found they fit well. This one appears a little quieter than the previous.
Style: Skin Black / Red
Brilliant
27 March 2022 by Martin S
Very comfortable, and light compared to others I can turn my head a lot better, than my old flip up also has better vision with a all round pin lock which is included,
As yet I can't fault it.
Style: Skin Black / Red
Shark Spartan Carbon
22 March 2022 by Simon
Great product and excellent attentive service from David in Reading who took me through 4 or so different helmets. SBS know their stuff and give you their time. Brilliant
Shark Spartan Carbon - Black
11 March 2022 by Ada
Great looking helmet and the free race visor with pinlock was a bonus. I find Shark helmets to be a perfect and it helps that they are designed to accommodate glasses. Recommended!
So Light and Comfortable
23 February 2022 by Chris R
This helmet has been amazing so far, so much lighter then my old HJC helmet, the ventilation system and integrated sunvisor systems are also far superior, Yes this was a bit more expensive, but there is a lot more that you get, for that extra money. Its an extremely comfortable helmet even when squashing your face at the beginning as the padding is nice and soft. The only thing I haven't had chance to do yet is get my helmet cam and microphone setup mounted, but either way I have no worries about it not fitting perfectly.
Style: Skin Black / Red
Usual great service from SBS.
29 January 2022 by Jon G
Originally bought a bell srt flip. Unfortunately the visor mechanism failed on it straight away.It sent it back and I was refunded straight away with a credit for the full amount.
I went in store to leeds and bought this instead..
I was able to browse in peace and stafg were very helpful with trying on helmets. Opted for this and im very happy with it.
There's no need to shop anywhere else for motorcycle apparel. 5*
Light and well made
04 January 2022 by Alan
Really happy with the helmet, light (neck problems) well made and as ever exposed carbon looks great, clear and dark visor, and pinlock in the box which is excellent, also like the fact a comma unit can fit inside the helmet with a small control outside, should mean less wind blast. As usual sports bike shop knocked it out the park with their usual awesome delivery.
Wry good
31 October 2021 by Matthew D
Amazing helmet comfortable fit very light weight would recommend
Style: Skin Black / Red
Shark helmet
16 October 2021 by Steven R
Tried on loads of helmets tried on all the carbon ones in the shop for me shark was most comfortable and best fitting .
Description
Shark Spartan Carbon - Skin White / Silver
Carbon fibre and fibreglass construction
Internal drop down sun visor
Double D retention system
Optimal comfort for glasses wearers
Pinlock MaxVision visor with insert included
Quick release visor system
Removable and washable interior
Planned interior location for sharktooth Bluetooth system
Anti scratch visor
Weight 1290g +/-50g
5 year warranty (registration required)
The Shark Spartan helmet is classy and elegant. Each line of this helmet is assigned a precise function, and its location on the shell is determined to guarantee optimal aerodynamics.
Product Specification
Variants
Visors and Pinlock Insert
Manufacturer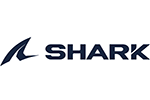 About
Shark
With over 25 years of experience in the production of motorcycle helmets, it's no wonder that Shark is rapidly becoming one the world's most dominant biking brands. Now trading in more than 45 countries, Shark employs over 600 people and continues to operate from its headquarters in Marseille, France. Their desire to push technical boundaries in order to create innovative products still remains today, despite this colossal level of expansion. Shark has always believed in perfecting their products using the ultimate testers available, motorcycle racers from the world's most prestigious championships. With names such as Carl Fogarty, Randy De Puniet and Scott Redding on the testers list, it's easy to see why Shark helmets are becoming the default brand of choice for many bikers today. This development through racing has led Shark not only to focus on comfort and innovation, but ultimately to focus on safety.

You won't get it cheaper.
Our Price Match Promise.