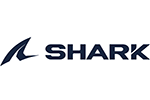 Shark Iridium Visor VZ1604 - Road Legal
Verified Customer Reviews for Shark Iridium Visor VZ1604
Great looking visor
10 January 2023 by Graham W
I got it in iridium red. Looks awesome on my shark spartan carbon. Fits really well and tight and has cut down a lot of the wind noise I was getting from my old visor. Nice and clear in both day and night (I was a little concerned it might be slightly tinted) and road legal for both. Would highly recommend and I couldn't find an authentic visor cheaper anywhere else than here.
Great Visor
23 November 2022 by L M
Great blue tinted visor to go with my helmet a little light on tint but doesnt really matter great fitting and visuals through are great and a pinlock insert to go with it makes it that much better great replacement for the clear visor
It's better than you think !
25 October 2022 by Matthew C
It's better in reality than it is in the pictures, go ahead and buy it. Quality plastic that fits the helmet well.
Shark Visor
28 June 2022 by Neil K
Perfectly replaced my broken visor but has a cool light blue tint. Well packaged as always. Excellent price and very fast delivery to Ireland. My favourite biking shop by far!
VZ160
13 December 2021 by Martin P
This is replacement for Shark Spartan VZ160, not sure where the 4 comes in but fits mine. Not quite as dark a colour as I'd thought but then guess it wouldn't be road legal if it was darker. Does catch the light nicely though so looks good.
Shark visor replacement
16 August 2021 by Steven N
Great visor with perfect fit for my Shark Spartan carbon. The iridium colour is subtle and looks great whilst also providing a very light tint that helps with glare.
Love it
15 March 2021 by Peter
Love the visor looks cool and helps with sun glow and head lights at night happy me and as always SBS wore amazing and it turned up really fast and safe
Great look
09 September 2020 by Richard
Fitted to my new shark skwal 2.2 well. Looks great and being road legal fine in use at night. During the day from afar you see the green tint but doesn't obsure your vision. Recommended
Description
Shark Iridium Visor VZ1604 - Road Legal
Shark Skwal
Shark Skwal 2
Shark Skwal 2.2
Shark Spartan
Shark Spartan Carbon
Shark D-Skwal
Shark D-Skwal 2
Pinlock ready scratch-resistant iridium visors with a light tint making them suitable for both day and night use. Genuine Shark visors to fit the following helmets:
Manufacturer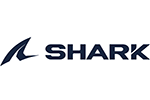 About
Shark
With over 25 years of experience in the production of motorcycle helmets, it's no wonder that Shark is rapidly becoming one the world's most dominant biking brands. Now trading in more than 45 countries, Shark employs over 600 people and continues to operate from its headquarters in Marseille, France. Their desire to push technical boundaries in order to create innovative products still remains today, despite this colossal level of expansion. Shark has always believed in perfecting their products using the ultimate testers available, motorcycle racers from the world's most prestigious championships. With names such as Carl Fogarty, Randy De Puniet and Scott Redding on the testers list, it's easy to see why Shark helmets are becoming the default brand of choice for many bikers today. This development through racing has led Shark not only to focus on comfort and innovation, but ultimately to focus on safety.

You won't get it cheaper.
Our Price Match Promise.