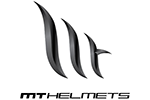 MT Max Vision Pinlock Insert - Blade 2 / Targo / Rapide
Verified Customer Reviews for MT Max Vision Pinlock Insert
Excellent value
20 August 2021 by Nicholas E
Excellent value helmet that fits great and does the job. Would highly reccomend.
No more foggy/misty visor
03 May 2021 by Anonymous
Great product, which works great. Been used in horrendous weather and stayed clear. Wish I had got one years ago. For safety, this is a must. It won't let you down. Speedy delivery and as always excellent customer service.
MT Max Vision Pinlock Insert -
29 April 2021 by Roy B
Fits as it should, haven't had a fogging problem but I feel as some visual distortion is evident from having the extra layer to view through. not a scientific optical test but a personal opinion.
Description
MT Max Vision Pinlock Insert - Blade 2 / Targo / Rapide
This product can be used all the year round during hot and humid summer conditions and wet, cold periods. Riding with a completely closed visor in these conditions is possible without fogging-up using this product. A truly unique system that ensures you will have a clear view whatever the weather condition.
Manufacturer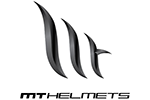 About
MT
MT Helmets are the biggest helmet brand in Spain and continue to grow here in the UK. They manufacture a range of full face, flip up, kids, open face and motocross helmets, specializing in quality motorcycle helmets at cheap prices. The MT range is constantly evolving to follow the latest trends in helmet development and the diverse range of both colours and styles means there's a MT helmet for everyone. If you're on a budget but refuse to compromise on build quality, MT is definitely the right brand for you and if you change your mind it wont cost you a penny. Our free delivery and free returns policy is applicable across every single helmet we sell!.

You won't get it cheaper.
Our Price Match Promise.