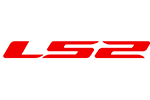 LS2 Clear Pinlock Max Vision Insert - Pioneer
Customer Reviews
for LS2 Clear Pinlock Max Vision Insert - Pioneer
April 24, 2019
Pinlock fits well.
Pinlock's work so effectively at not fogging and this fits well for this helmet too. We have them fitted to the whole familys variety of different manfactered helmets. The max vision coverage of nearly the whole visor is very useful, this one is not quite full millimeter to the edges coverage and not sit in a recess so not needing a bead of silicone type or fixed pins like Shark Spartan visor. But the LS Poineer pinlock is still way better than an Arai chaser v helmet design which leaves almost whole fingers width uncovered all the way round (which is annoying and a bit of a poor idea), even though Chaser is a simple smoother shape visor, is a lot harder to seal perfectly for some reason. The Pioneer visor also has better design of rotating design pins (ok they are slightly bigger and not transparent) but it's a proper metal Jewel size screw set inside the dials, It's so much better to use as its less likely to slip and scratch the visors while turning them unlike the cheap plastic slot tabs which just wear miss shape with first use for the chaser v, slipping and risk scratching with every adjustment which is needed alot due to the more softer flexible visor. I clean and maintain the family helmets so I see the difference in all and no my helmet is not the Pioneer, it's the most expensive and poorly designed one....the Chaser V ????, so it's an honest review.
Read more
Description
LS2 Clear Pinlock Max Vision Insert - Pioneer
This product can be used all the year round during hot and humid summer conditions and wet, cold periods. Riding with a completely closed visor in these conditions is possible without fogging-up using this product. A truly unique system that ensures you will have a clear view, whatever the weather condition.
Manufacturer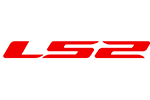 About
LS2
The roots of LS2 go back to 1990 and an operation in a small rural workshop in China that has expanded into one of the world's largest helmet manufacturers. That workshop grew into a vast enterprise with more than a thousand employees making over two million helmets a year for other companies around the globe. In 2007 the company decided it needed to branch out and create helmets under its own banner. LS2 was born, with a head office in Barcelona and a determination to become one of the world s leading players. In its first decade LS2 has become a genuine brand in its own right and is establishing a reputation for quality.
See all LS2 products…
Questions and Answers
Questions and Answers
No questions or answers have been posted for this product…

You won't get it cheaper.
Our Price Match Promise.