Verified Customer Reviews for HJC R-PHA 90S Carbon
Great helmet
06 July 2023 by Donald P
This is a great lightweight and quiet helmet. For me the medium size worked again, the size I'd had in previous HJC helmets. Not a problem with the visor, stays open for me at any speed, but I have a large wind deflector. My first carbon helmet and it doesn't disappoint. Definitely worth the extra splurge.
Hjc 90s
20 June 2023 by Leslie
Best lid I've had so far, fast delivery excellent
Style: Balian Carbon Blue
HJC 90s carbon
18 June 2023 by Anonymous
Great looking and functional only drawback is visor that closes to easy like to ride with it open high ish speeds it closes down.
Just lush, the end.....
26 May 2023 by Michael H
Having had a HJC helmet in a large this one was tighter so had to go for an XL. Easy to do with SBS free returns and no quibble refunds! I'm impressed with the lid, lightweight and I feel it's quieter than my previous one. Put a tinted visor on to complete the look. Was able to fit a bluetooth headset without any bother and quickly. Chin strap and other features are easy to use. Just watch out for the visor lock it needs a press to engage properly and can get locked with the lock switch, which can be fiddly to open when riding. Other than that I'm really pleased with it.
Hjc 90s carbon
27 April 2023 by Neal C
Nice helmet, especially in blue carbon, very light and quiet, some good features.
Sized slightly smaller than other manufacturers.
Interior not as plush as my X-lite helmet.

Style: Balian Carbon Blue
First HJC
13 April 2023 by Terry F
Fantastic looking helmet, great quality and so far very pleased with my purchase. I fitted my existing Cardo no problem and it works fine. SBS great customer service as always.
Style: Balian Carbon Blue
Great first impressions
05 April 2023 by Steve
Most of know that different helmet makes suit different head shapes....this is my 3rd HLC and once again is a super comfortable fit. It's quiet too, and the Carbon model very stylish. Flip front works well and visor operation is better than my previous HJC.
Great Helmet
25 December 2022 by Anonymous
Balkan Carbon Blue. Great looking light to wear modular helmet. Lift control easy to use and positive in operation. Peripheral vision is superb, almost as good closed as open. Because it is set up internally to accept a SENA intercom the fitting of my SENA 50C camcom was a doddle. Do check your head size and look at sizing. Fit for me is perfect - my head measurement is 57cm precisely and an M is a very comfortable but very snug fit - might be too snug for a 58 head..
I purchased to use for touring this summer, my other helmets are full face,. To my surprise it has instantly become my favourite lid

Style: Balian Carbon Blue
Quality product
13 December 2022 by Anonymous
Bought HJC RPHA 90s as a replacement for well used 6yr old Helmet. Quality and fit is great and fitted my old Cardo Freecom 4 without any issues.
Excellent service from SBS!
So good
14 October 2022 by Mo I
I am so impressed with this helmet. Bought to replace Schuberth C4 Pro which was too tight and uncomfortable. This helmet is light, super comfortable, surprisingly quiet and easy to use. The mechanisms to open the face cover is easy to use. The visor has a metal button. This is also easy to use with gloves on. The sun visor is easy to locate and operate with gloves as well as the vents on the helmet. The helmet is prepared for comms use. The neck/chin blanket is excellent. Works so well and secured in place. This stays out when lifting the face shield and closing it. What I am impressed with most is the comfort. Both from wearing and quietness. It seems to be quieter than some of my more expensive race helmets from Arai and Shoei. I have and had really good helmets but this is up there with the best.
Style: Bekavo Orange
1st expensive helmet and pin lock
18 September 2022 by Muhammad Q
Having only ever purchased fairly cheap helmets for riding short distances around London, this is the most expensive helmet I've bought so far for riding to work 100+ miles, NW London to Portsmouth naval base. I was looking for a robust flip top helmet, very good safety rating, low noise, good visibility including a pin lock. 1st time having used a pin lock on a helmet has been a revelation, so far no issues with fogging up and I've been riding through all weather conditions. I had to go to the store to buy this helmet after I ordered a different HJC cheaper helmet online was simply too tight due to the shape, unless you are ordering a like for like helmet you really need to physically try a range of helmets before buying to get the right fit. This is a streamlined helmet with one nice handy feature which allows for the quick release of the visor for cleaning. Even though I use ear plugs the wind noise is disappointing, I think my old Frank Thomas helmet seemed better this maybe due to less damping material around the ears, air flow is good and the position of the sun visor is better but need to get used to it. It is a firm fit and a size up from the helmet I previously used, also the visor itself locks as per the new regulations. Finally in general I'm OK with the helmet, just not so impressed with the noise suppression which should be much better at this price point. Build quality is good. The flip top release mechanism is very good, The other annoying thing with this helmet which I initially thought would help against noise it a seal that goes under your chin once you drop the flip lid into position, it always rolls up under the chin, either a finger or moving your face around get it into position and does not seem to make any difference to wind noise.
Beautiful lid
29 August 2022 by Geoff B
This is a truly beautiful helmet. Lightweight, slimline. Looks good on, even in Small size. Comfort is not quite at Shoei levels, but still comfortable enough for all day riding. Wide visor is awesome and gives great all-round vision. Sun visor is dark enough well, even riding into full sun. Vents work well too. Not a noisy lid, but not as quiet as I'd hoped.
Great value, high quality.
28 August 2022 by Andy P
Quality & finish as good as the best out there in my opinion. Sizing is on the snug side of accurate, but fit is always subjective, so try first! Comfort is okay & improving with use. Lighter & quieter than my old Neotec & with less buffeting (on the same bike). All mechanism operate well & are secure. Also fitted my old Cardo comms system, though had to fit to the right side to avoid fouling the sun visor slide. Looked at a Neotec 2, but in my opinion, these are their equal in every way, but far better value.
Superb Helmet & Service
01 August 2022 by Anonymous
This is a premium quality helmet and worth every penny. Did not leak or fog up at all in some horrible wet Scottish weather. Easy to fit a Cardo headset with the earpieces in exactly the right place. As quiet as any other decent lid.
The SBS staff superb as always, ordering in plenty of different helmets and sizes for me to try in store.
Awesome flip helmet!
03 July 2022 by Clinton T
Having always had sports bikes Ive changed to a Triumph Explorer and fancied trying a flip helmet for a change. After shopping around and changing my mind several times about a flip being the right choice I decided on the 90s. I made a great choice! Its comfortable but secure to wear, some of the reviews mentioned it is noisy when riding I can honestly say I have not noticed this and certainly no different to my full face Shoei's that I have always had before. Definitely recommended and add the HJC Smart comms system to it - the two work brilliantly together!
Style: Bekavo Orange
My first flip-front
05 May 2022 by Anonymous
I am the proud owner of a comically large head, normally size L but had to go up to an XL for this - my first HJC.
Ventilation isn't great and it has a tendency to mist even with the chin vent open and a pinlock installed. It is pleasantly quiet though, the various mechanisms work well, the lining is comfy and it doesn't clamp my swede like a vice. The drop-down sun visor is a bit fiddly and not very optically clear. Overall I'm a happy bunny.
Carbon HJC
11 February 2022 by Derek H
I have never spent so much on a helmet, ever, but worth every penny, looks fantastic, comfortable and quiet, a good fit all round and easy to fit out with Communications system.
An easy helmet to use while riding, both outer and inner visors work well, the outer with a good click when fully shut.
HJC's RPHA 90s
28 December 2021 by Anonymous
So far so good. One ride to settle in and feel super comfortable. Pin lock is excellent. Overall very pleased
Press Reviews for HJC R-PHA 90S Carbon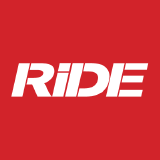 RiDE July 2022 Issue
Description
HJC R-PHA 90S Carbon
Carbon and Carbon-Glass Hybrid fabric construction
Enhanced shock-resistant performance, comfort, and lightness
Dual Homologation (P/J) for use in both open and closed positions
Internal sun visor with wide view angle offers better peripheral vision
Anti-scratch external visor
Anti-fog pinned insert included
Full stainless steel micro buckle chin strap for high durability
RapidFireT Visor replacement system offers quick, tool-less replacement
3D-engineered, ergonomic interior designed to reduce noise significantly
MultiCool interior with advanced anti-bacterial, moisture-wicking and quick drying properties
Removable and washable crown and cheek interior pads
Ready for optional SMART HJC Bluetooth system
Product Specification
Variants
Visors
Intercom Systems
Manufacturer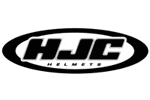 About
HJC
HJC have been designing and manufacturing high quality protective helmets since the early 1950s. In 1971 the factory turned all of its attention to motorcycle helmets and set itself the simple goal of providing high quality, comfortable, and reasonably priced helmets to motorcyclists throughout the world. This goal came a step nearer during the 1990s when HJC became America's top selling motorcycle helmet - a position it's held ever since. Today HJC helmets are available in every corner of the globe and are, quite simply, the world's biggest helmet brand, producing more motorcycle helmets than any other marque. The range now encompasses the full spectrum of helmet types, with the widest selection of graphics, materials, and price points.

You won't get it cheaper.
Our Price Match Promise.