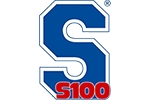 S100 Total Cleaner+ 750ml
Motorcycle gel cleaner with innovative self drying effect and protective properties
View full details
Verified Customer Reviews for S100 Total Cleaner+ 750ml
My go to cleaner
23 February 2023 by Peter E
Used for every bike/scooter I've owned or the missus rides...A trusted product in my opinion a bit pricey and you still have to put elbow grease into it...I ride/ commute daily and have done for years tried other products good but never as good...
Good product
17 January 2023 by Piotr M
Does what it says on the packaging. Loosens up the dirt so that there's almost nothing left after rinsing. It is not a magical product mind you and some dirt will still be there...
Best cleaner product ive found
11 December 2022 by Russell S
always helps in getting the muck off
S100 total cleaner +
16 October 2022 by Neil F
I'm bone idle.....but I love my bike, this cleaner is brilliant for people who prefer riding more than cleaning.
Nothing else required
08 June 2022 by Richard H
Nothing else required
Nothing more to say
Great product
05 June 2022 by Mark
Does exactly what is says on the tin ….you spray and leave for a few minutes and give it a good scrub and you are left with sparkling clean wheels I have a bike with gold wheels and it's a doddle.
Good Product
01 June 2022 by Anonymous
Definitely one of the better products out there for cleaning your bike.
Always leave a good finish
Bike cleaner
30 April 2020 by Karl
Good stuff. Not cheap but you get what you pay for. This stuff cleans off anything including road grime, oil, chain spray etc. Spray it on, leave for 5 minutes and jet wash it off. May need to use a sponge or an old tooth brush to agitate really sticky bits like the back wheel. Some slight streaking if you allow to drip dry but a coat of polish or protector will cure. Not cheap but fairly heavy duty - I use it when the bike is really mucky ie after 2/3 weeks of commuting in the winter and it comes up like new.
Good product
30 April 2020 by Daniel C
I like the way it clings to your bike and does it's work. It also cleaned the down pipes with out any brushing. Just follow the directions on the bottle and your good to go. To be fair I did need to give bike a rub down after with micro fibre cloth as my matte black fireblade was showing some water marks.
The best cleaner
30 April 2020 by Shad E
Makes cleaning your bike so easy, with a good finish every time. Since I've started using I've never used anything else.
Good stuff ... but
23 April 2020 by David A
It does what it says on the bottle, but 50/50 diluted ph neutral bike wash appears to do the same thing.

Add to that the cost and I don't think I'll be buying more. I'll save what is left in case my 50/50 bike wash mix fails me.
Best I have tried
23 April 2020 by Ronnie G
OK it's costly but the job it does and time saved is worth it.
Excellent
15 April 2020 by Anonymous
This is my go to bike cleaner, does exactly what it says it will do. Fast, efficient service by sportsbikeshop as ever.
Best cleaner
10 April 2020 by Laurie
Besy cleaner around
30 March 2020 by Philip E
Tried tons of others, but keep coming back to this. Find it's the only one strong enough to remove ACF50 - I ride all through winter in Perthshire, whose local council is addicted to salt spreading, and so the bike gets completely rank. Apply this, leave for 30 minutes, wash off and then use a "normal cleaner" to get ride any last wee stubborn bits. Yes it's expensive, BUT I find I end up using 2-3x the amount of any other cleaner, so any saving is cancelled out! Oh, and I've used it on every part of faired and naked bikes, old, new and modern classic with no probs at all - other than if you've used HT paint, itis strong enough to remove it!
Still the best.
28 March 2020 by Tony M
Still the best cleaner,and leaves the best finish,and not cheap
You've tried the rest ..........
27 March 2020 by Robert T
Not cheap but arguably the best.
OK but not great
20 January 2020 by Peter W
I was lead to believe this product would remove road dirt without the need to agitate with a sponge or brush but my experience would suggest you need to use some elbow 'grease' to remove the road grime. One other issue was on my Africa Twin which is the black version some of the unpainted plastic was left with a white residue after using this product. Probably not an issue with painted plastics but something to be aware of.
Press Reviews for S100 Total Cleaner+ 750ml
Description
S100 Total Cleaner+ 750ml
Proven strong S100 cleaning power
Effortless and residue-free removal of dirt, insects, grease and oil
Dries without the need for a chamois and without leaving water stains
Material protection for all standard motorcycle surfaces.
Gel formula provides exceptional yield and cleaning action
Contains no acid
750ml
Manufacturer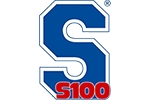 About
S100
S100 is Germany's No.1 motorcycle cleaning brand and for good reason. The S100 range covers the general day to day cleaning of your motorcycle, cleaning and lubing up your chain, stopping corrosion and keeping your motorcycle clothing in top condition. S100 have won numerous awards in Germany and gets rave reviews in MCN, RiDE and Bike magazine.

You won't get it cheaper.
Our Price Match Promise.