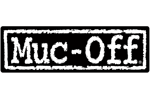 Muc-Off Helmet Foam Fresh - 400ml
Verified Customer Reviews for Muc-Off Helmet Foam Fresh
Wouldn't buy again
30 November 2023 by Anonymous
The foam 'expands' way more than is necessary, considering the whole point is for it to be used inside a confined area (the inside of a helmet). What's more, it doesn't really absorb into the lining, it just kind of sits in a big, quivering mess (like it had too heavy a night on the booze the night before), so you're forced to mash it into the lining with a clean cloth to scrub clean, as you would with any normal liquid/spray cleaner. Once done, it does leave a pleasant fragrance, but I didn't personally see much dirt or grime lifted onto the cleaning cloth afterwards as I have done with previous helmet cleaning solutions.
Muc off Helmet Fresh
16 June 2023 by Scott F
Great stuff for keeping your helmet fresh, spray it in let it go to work, it's decent nice fresh smell, I would buy again
Does what it says
28 March 2023 by Maciej S
Cleans up nicely and will refresh the interior aswell as leave a nice scent.
No more sweaty smells
22 August 2022 by Mark B
Does what it says on the tin, the citrus smell is nice and it keeps your lid from building up a sweat bomb smell
Niceeee
17 August 2022 by Lee B
Does what it says on the tin! / Can. Spray, leave for few minutes, wipe away. Done. Smells lovely and fresh.
It's ok
11 October 2021 by Martin H
Smells nice when you first do it but freshness quickly disappears. I wouldn't buy again.
Not for me unfortunately. Distinctly average.
19 August 2021 by Ali
Gave it a shot. But I wont buy again.
Doesn't do anything that any generic gentle detergent / cleaner won't do.
Just cunningly marketed for bikers.
400ml of Snake oil. Kind of...
Jody foam...
16 March 2021 by Jason B
It's seems like ordinary cleaning foam to me. Nothing specific about its properties seem to be directly beneficial to cleaning a helmet.

But price wasn't extortionate and it does a good job.
Fresh Lid
12 March 2021 by Kevin E
Gives a great result to freshen up the lid, fresh smell. Great product.
Helmet foam
09 March 2021 by Sam D
Really foamy
19 November 2017 by Steve D
Padding was really dirty so had to do about 3 times, foams up like shaving foam and had to really rub it in. Smells nice.
Does the job
20 August 2017 by Anonymous
My helmet smelt really bad so I though I would give this a try. Worked really well and easy to use but might have to do it again to get rid of stubborn smells.
Does exactly what it says on the tin
22 March 2017 by STW
Excellent helmet padding cleaner. Removes grime & leaves a pleasant odour.
Cleans and freshens
20 September 2016 by Doug A
Does what it says, cleans and freshens. It foams quite a lot and needs to be rubbed in a wee bit but it seems to work. Lots in the tin for plenty of applications.
This was just the job
13 November 2013 by Meryl T
We have had a lot of trouble finding foam helmet cleaner and this was just the job.

Foamy fresh
10 July 2013 by Richard B
Comes out like shaving foam. Smells like super fresh citrus shaving foam. Not sure if it does actually make your items any cleaner but makes the smell a lot better. Works on the bits of my helmet I couldn't remove and wash. So top stuff really.
Description
Muc-Off Helmet Foam Fresh - 400ml
Easy to use
Citric burst fragrance
Ideal for helmet liners
Instant foaming action
Wont irritate your skin
Agitates dirt and grime
Muc-Off Foam Fresh is a highly effective, easy to use foam cleaner which is ideal for helmet liners or any sort of material which comes in contact with the rider. Foam Fresh has an instant foaming action, which gently agitates dirt and grime away from the surface leaving a fresh Citric Burst fragrance. Even the cleanest looking riding gear benefits from this uniquely formulated product.
Manufacturer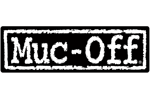 About
Muc-Off
In 1991 Rex and Marilyn Trimnell got things started with X-Lite UK. After designing and manufacturing the world s first twin crown bicycle fork, Rex created a perfectly pink spray to clean his kit. To make a long story short, Rex s cleaner was the best thing since sliced bread, and it wasn t long before word got out and Muc-Off was born. Muc-Off is now the go-to brand for top riders and racers from the likes of Team Sky to Atherton Racing.

You won't get it cheaper.
Our Price Match Promise.