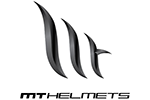 MT Targo - Veneris Gloss Red
Full face helmet with metal micrometric buckle, Pinlock Max Vision ready visor and washable interior
View full details
Saving
Get 16.66% off on any intercom when purchased with this helmet!
Verified Customer Reviews for MT Targo
Great bit of kit
26 October 2023 by Mick C
Great bit of kit. Fits nicely and it looks better in real life the colours are bright and it stands out. Just what you want to help being seen on the road.
Good helmet well priced
27 July 2023 by Michael C
Bought for my pillion son, this was excellent value for money without feeling like a 'cheap' helmet. It's well put together and gives him a 'cool helmet with teeth' without breaking the bank.
Style: Kraken Matt Black
Comfortable and Accurate Sizing
26 July 2023 by Lesley B
Great value for money. Very Comfortable with accurate sizing guide.
Bought as a helmet for my passangers
24 July 2023 by Anonymous
Bought as I needed a secondary helmet to take passangers with. Comfortable, a bit of a tight fit for a medium size. However I feel no pressure points and its comfortable to wear.
Decent
20 June 2023 by Anonymous
Decent quality helmet, especially for the price. Sizing can be slightly off, went for a XL however is abit tight
Style: Dagger Matt Black / Grey
Amazing
07 June 2023 by Sj C
The helmets amazing and I've used it for my karting and it kept me very safe the integrity is good and it's very safe
Style: Kraken Matt Black
Great Helmet
01 June 2023 by Anonymous
Got this helmet due to my old one being over 5 years old.

Great fit and love the graphics
Very Comfortable to wear
Style: Kraken Matt Black
Excellent helmet
25 February 2023 by Ian W
Comfortable, great looks and great value for money. Would recommend.
Great buy
27 January 2023 by Gordon W
Bought for my daughter she loves it say its really comfortable
Good budget lid
24 November 2022 by Kenny D
This is the second MT lid I've bought. They are not as good quality as other lids I've bought, but for the price they are excellent. Comfortable, great design and finish. My first MT lid still looks and feels good after 3 years, and I expect this one will be the same.
Style: Dagger Matt Black / Grey
Mt targo
29 September 2022 by Benedict S
Very good company to deal with helmet is comfortable and brilliantly finished design. No negatives.
Great helmet at a great price
27 September 2022 by Kristofer E
The helmet arrived in the time quoted with regular delivery updates. It is a great fit for my daughter who was absolutely made up when she opened it on her birthday. Great design, good quality and lightweight. Very happy indeed
Good value helmet
23 August 2022 by John H
The helmet appears well put together. It is quite light as well. I went for a large as my head measures 60cm. At this time I am finding the helmet tight to get on and off, but once on feels snug and secure. It should ease after some more use.
Very good value for money
21 August 2022 by Erika-jane S
Excellent value for money. Meets all British standards for safety and is of good construction.

I have no hesitation in recommending.
Decent helmet at a very good price
19 November 2021 by Paul B
Fit (for my wife) was good and correct to the size - snug but not uncomfortable, with no pressure points. Finish seems good quality and the matt red is really nice and distinctive without being OTT.
Not as good as expected
04 November 2021 by Anonymous
With comparing to Arai Axces 3, Shark Indy, and an old IXS HX580 Archon, the MT is the poorest.
Visor: The visor thickness is average but not too wide. It doesn't give you a good side view at all and also I see the whole pinlock around which is quite distracting.
Protection: The wind protection of the visor is also poor, at higher speeds the wind hissing into. The two top-side ventilators aren't closeable, so the wind comes through all the time, making the helmet cold (it could be good in summer but how about the rain?) and noisy.
Noise: This is the noisiest helmet in all of 4. The wind also comes from the side, there is nothing to protect the ear. The chin guard is a good point but the side curve of the helmet and the lack of protection gives the wind free access.
Exterior: Design, shape, visibility, colour and the fast strap are all good points but nothing else.
The interior is cheap. Simple soft cloth. No fleece or cosy plush. I haven't tried to remove them yet.
Size: I normally wear XS but to listen to other reviewers I ordered S which seemed to be as XS. It needs time for the pads to shrink but it won't be too long I suppose due to the quality.
Weather: I haven't tested it in wet condition but I don't have high expectations. I bet it would be leaking as my Arai and Shark are also leaking on continuous downpours (Scotland usually faces :-D).
Where to wear: I am confident to wear this helmet in the town, in summer, in dry weather and at low speed. Definitely would not recommend it for touring or wearing it on the motorway. Especially if you hate the noise.
I will keep it and use it with a balaclava because I am working close to where I live so I can save the better helmets for weekends and fun.
MT TARGO
18 September 2021 by Mark R
Good helmet, nice fit with good air vents, great for the price
Style: Enjoy Grey
Great design and comfortable fit
30 August 2021 by Anonymous
Bought for my son as a replacement and he loves it. Fun bright design and perfect fit. My son wears glasses and they fit with no issues.

Only downside is this is a pinlock visor but doesn't come with an insert for it.
Style: Truck Black / Red / White
Description
MT Targo - Veneris Gloss Red
Injected thermoplastic construction
Multi-density internal polystyrene
Quick release anti-scratch visor
Pinlock Max Vision ready visor
Chin and top air intake vents with rear exhaust
Removable and washable cheek pads and interior
Full metal quick release micrometric buckle
Weight approx: 1450g (+/- 50g)
ECE/ONU 22.05.P certified
The perfect helmet for any use with excellent fitting and special comfort fabric interior.
Product Specification
Variants
Visors
Manufacturer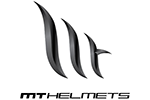 About
MT
MT Helmets are the biggest helmet brand in Spain and continue to grow here in the UK. They manufacture a range of full face, flip up, kids, open face and motocross helmets, specializing in quality motorcycle helmets at cheap prices. The MT range is constantly evolving to follow the latest trends in helmet development and the diverse range of both colours and styles means there's a MT helmet for everyone. If you're on a budget but refuse to compromise on build quality, MT is definitely the right brand for you and if you change your mind it wont cost you a penny. Our free delivery and free returns policy is applicable across every single helmet we sell!.

You won't get it cheaper.
Our Price Match Promise.