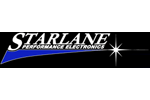 Starlane GPS Receiver - Ducati
Description
Starlane GPS Receiver - Ducati
A GPS receiver that can activate satellite lap timer functions on all Ducati motorcycles of the latest generation to measure lap times with a 1/100-second resolution and a 10-millisecond accuracy on the average. The receiver has an actual 5Hz acquisition frequency and it is complete with an extremely accurate calculation algorithm Starlane has refined on its timing systems with GPS technologies in the past four years.

The receiver is directly plug-and-play connected with the connector on the original motorcycle wiring. Just press a button at the time of crossing the finishing line for the first time to set up the end-of-lap reference, which will be automatically acquired whenever you cross the finish line in the subsequent laps.

Use the Ducati GPS receiver to display the chronometric data on the original motorcycle dashboard. This data is directly used by the Ducati original acquisition system by means of DDR USB.
Manufacturer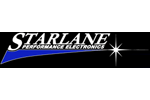 About
Starlane
Starlane S.R.L. were established in 1998 with the sole aim of developing innovative electronic products for motorcycle racing; their initial development projects being electronic systems for 2 stroke Grand Prix bikes. It was this testing ground that fuelled their creation of an engine management & data acquisition System, completely integrated inside the dashboard of the motorcycle. Such a solution had never been implemented before, even on the very best factory bikes, and it was soon after their implementation in 2000 that the racing results arrived. This in turn led to the very largest of bike factories opting for a very similar method, inevitably helping to forge Starlane's reputation, as a leader in performance electronics.


See all Starlane products…
Questions and Answers
Questions and Answers
No questions or answers have been posted for this product…