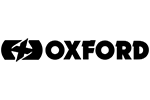 Oxford Combi Zip Lock
Vinyl sheathed, stainless steel core, ratchet adjustable zip lock with 3 digit combination lock
View full details
Verified Customer Reviews for Oxford Combi Zip Lock
The ultimate zip-tie
01 December 2023 by Chris
Exactly what we have been needing for some time. Light, effective, armoured, and no key needed. Everybody should have one of these.
Good helmet lock
01 December 2023 by Rob D
For a light helmet etc lock this is a good product. Had a moment the first time I used it as I hadn't realised the combination is viewable from both sides, but is inverted.. so it wouldn't open until I realised I had set the code on one side and was looking at the other side when trying to unlock it. It's a visible deterrent to casual thieves.
Great bit of kit
30 November 2023 by Cliff S
Small enough to pop in a pocket, visible enough to be a deterrent, easy enough to use to become an everday bit of kit. I use it to secure my helmet when my bike is out of sight. All that and Sportbikeshop's keen prices. What's not to like.
Quick and handy to lock small items
30 November 2023 by Mike V
Great for locking smaller items - like helmets, also short term lock for larger items but really handy and light.
Good kit
28 November 2023 by Alasdair G
A great little piece of kit great for securing expensive kit, helmets, bags etc
Handy
27 November 2023 by James L
Bought two of these for attaching our helmets to the bike, look decent enough to deter the opportunist
Excellent
22 October 2023 by Gordon H
Really quick and easy to use. Ideal for fastening helmets to bike when leaving for short breaks. Feel secure and safe.
Zippy
21 September 2023 by Steven C
Handy little product for securing bags or helmet to your bike.

Not something that would deter a professional scumbag, but enough to secure against petty theft.
Lovely product but
18 August 2023 by Mike B
Bought two, lovely idea. For some reason the wife's one works fine but mine stopped and couldn't get it open. Both had the same code. Was away in Wales when this happened, ended up having to buy a bolt cutter to free my helmet. In saying that the wife is happy with hers.
Zip Lock
18 July 2023 by N J
Useful light lock with combination to secure helmet, saves carrying around
Oxford Combi Zip Lock
08 April 2023 by Bev
Great item. Strong yet lightweight and easy to use.
Brilliant little Zip Lock
14 December 2022 by Anonymous
Bought these as a last minute gift. Really useful item, very happy with them.
What a good idea!
07 September 2022 by Donald G
Ideal to try and prevent the opportunist thief. Use to lock helmet or clothing, secure tank bag when nipping in to pay for fuel. Such a simple idea.
I bought one, then I bought another, such is the usefulness!
As for security, I'm sure a determined thief will find a way if carrying say bolt croppers, but for another added layer of security for vulnerable items, then ideal!
Description
Oxford Combi Zip Lock
Ratchet mechanism allows you to adjust loop to desired length
Button slider releases ratchet grip
Resettable 3-digit combination lock
Stainless steel core adds strength and prevents cutting
Sheathed in vinyl to protect paintwork
470mm length
Lightweight - 73g
Instructions included
The Combi Zip Lock is a super lightweight combination zip-tie lock.

With a stainless steel core and combination lock, you can thread it around practically anything, adding an additional layer of security to deter an opportunist thief. The compact design means it is easy to carry or attach to your bike or bag so it's ready to use whenever you need it.
Manufacturer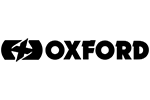 About
Oxford
Oxford was established in 1973 and has grown into a leading global supplier of motorcycle products. Its vast range encompasses everything to improve life on two wheels: from clothing and helmets to accessories, hard parts, locks, luggage and much more. Products are designed in-house by a team of active enthusiasts and skilled technicians, based at the company's purpose-built headquarters in Oxfordshire. With the support of the latest CAD technology, a 3D printing suite and a fully equipped test laboratory, Oxford invents, develops and refines its products in pursuit of the best experience for two-wheel enthusiasts. Oxford employs over 150 staff and has ambitious plans for further growth in both the UK and globally.

You won't get it cheaper.
Our Price Match Promise.