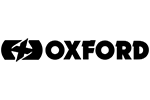 Oxford Monster Disc Lock
Verified Customer Reviews for Oxford Monster Disc Lock
Does the job
29 November 2023 by Stephen H
Decent solid disc lock that does what it's supposed to.
I have an old Abus Granit lock on one of my bikes and when I bought another I needed a second disc lock.
This was a good price & similar size, I went for yellow for visibility.
4, rather than 5 out of 5 as the key can only be inserted one way, with the abus (& my Oxford chain) the key goes in either way.
Not a problem but more fiddly in the dark.
Sturdy and confidence inspiring
24 November 2023 by Vince
Hope it'll never be put to the test but locks is sturdy and seems hard to pick/cut, I'm sure it would at the very least make work harder for thieves who hopefully will leave it alone.
Try Me
22 November 2023 by Derek I
This disc lock in my opinion would put off most motorcycle thieves, if secured to your front disc, the only way to steal your bike would be to lift it and put it in a van. Robustly constructed and a visible deterrent, I purchased the cable just as a reminder.
Oxford monster disc lock
18 November 2023 by Alan F
The lock looks the part big and chunky hopefully deter thieves it is easy to put lock on and take off
Mini Beast
10 November 2023 by Darren R
Absolutely solid, gold standard, lock. Fits nicely under the seat of my fjr1300. So much more convenient than carrying a chain and lock. Bought the yellow version as it stands out as a deterrent and a reminder.
Excellent Lock
01 November 2023 by Julie C
Very solid and secure Lock. Easy to fit and lock. Got the bright yellow on so it could be seen. Had to buy a separate minder cable, it's a shame Oxford don't supply one with the lock.
Disc lock
18 October 2023 by Anonymous
Nice lock
06 October 2023 by Anonymous
I watched a review where this lock stood up pretty well to an angle grinder which lead to my purchase. I got the yellow one for its increased visibility but that didn't stop me nearly riding off when it was still on! Have now bought a minder cable - why can't Oxford just include one? It would only cost them pennies! Otherwise very good so far and fits easily in tail bag.
Added Security
06 October 2023 by Scott A
Although I have given this item an excellent rating I really do hope that it is never put to the test and continues to act as a visible deterrent for many years to come. Appears to be well constructed, robust and fits easily.
Great
12 September 2023 by Patrick R
Great price from Sportsbikeshop , looks nice and sturdy. Time will tell....
Great
07 September 2023 by Chris B
Perfect disc lock to carry around and easily apply. Not had to be put to the test but a great deterrent.
Strong, Easy and massive.
02 September 2023 by Alex
This thing really is quite large and does fill you with confidence the moment you handle it. Can't say how sturdy it is against an angle grinder of course but it definitely works as a deterrent...unlike some other users, I find it very easy to lock and unlock and the whole mechanism just feels so strong. Highly recommended. Yellow is great.
Simple, easy, and quick
23 August 2023 by Maks
It's lightweight and can fit in your backpack or even in your motorcycle jacket pocket.

It's quick and easy to put on and the same for removing it.

I would recommend the yellow one - it's visible to the thieves, and also reminds you that it's there.
Good handy lock
09 August 2023 by Patrice B
Strong and yellow so well seen on the bike, it gives a feel of a very good security specially used with a chain. Easy to use and Oxford quality.
Monster by name
08 August 2023 by Harry P
What a piece of kit, seems more than capable of keeping my bike where I left it.
Fore and aft
10 July 2023 by John N
Seeing videos of louts taking hammers to locks thought I would have twin locks. Bikes a bagger so rear access is very difficult. So is a monster up front and an Enigma on the rear. I like Oxford products, always feel well made. As always SBS deliver on time and never any hassles.
Excellent lock
03 July 2023 by Allan D
I've previously used the electronic disc locks that are alarmed, but wanted one that was a deterrent but wouldn't go off if the bike was accidentally knocked or caught by some wind (given I was going camping). The bright yellow is easy to spot and it has the usual Oxford robustness. Very pleased.
Great basic disc lock
22 June 2023 by Anonymous
I needed a good strong disc lock to replace one that had become temperamental. It's easy to put on and remove with one of the three keys provided.
Description
Oxford Monster Disc Lock
11mm hardened Ni-Cr-Mo alloy steel shackle
Double locking mechanism with 2 hardened steel bolts
Widened access to disc, enables easier fitment
Oxford offer a range of security products which have been tested and approved to various international security standards. Motorcycle theft remains a growing problem, both in the UK and abroad. Every year more motorcycles are stolen, more motorcyclists are disappointed and inconvenienced and even more is spent on anti-theft insurance policies. (No longer includes pouch or reminder).
Manufacturer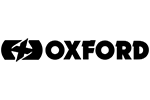 About
Oxford
Oxford was established in 1973 and has grown into a leading global supplier of motorcycle products. Its vast range encompasses everything to improve life on two wheels: from clothing and helmets to accessories, hard parts, locks, luggage and much more. Products are designed in-house by a team of active enthusiasts and skilled technicians, based at the company's purpose-built headquarters in Oxfordshire. With the support of the latest CAD technology, a 3D printing suite and a fully equipped test laboratory, Oxford invents, develops and refines its products in pursuit of the best experience for two-wheel enthusiasts. Oxford employs over 150 staff and has ambitious plans for further growth in both the UK and globally.
Questions and Answers
Questions and Answers
What is the overall size of the lock length x width and will it fit in jacket pocket?

October 12, 2018

These measure in at 13.5cm x 7cm and weight around 700g

will this lock fit a 2018 GS1200 LC many thanks

March 26, 2018

Unfortunately as this is a universal product we are not able to advise on specific bike fitments.

Will this fit a Suzuki GSXR K7?

July 14, 2016

The Oxford Monster Disc Lock has a shackle width of 11mm. The distance between the underside of the shackle (U shaped piece)and the top of the lock is approximately 70mm. You will need to measure the fitting area on your disc in order to check that the lock will fit.

Will this product fit the disc on my Sym joyride 125cc scooter?

April 18, 2013

The Oxford Monster Disc Lock has a shackle width of 11mm. The distance between the underside of the shackle (U shaped piece)and the top of the lock is approximately 70mm. You will need to measure the fitting area on your disc in order to check that the lock will fit.

You won't get it cheaper.
Our Price Match Promise.