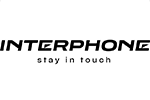 Interphone Unicase 5.2" Zipped Smartphone Holder
Universal smartphone holder suitable for 12mm to 30mm handlebars complete with water-resistant case
View full details
Description
Interphone Unicase 5.2" Zipped Smartphone Holder
Compatible with 12mm to 30mm diameter handlebars
Internal dimensions can be adjusted with the 4 shims included in the packaging
Safety band included
Water-resistant case with zip closure
Handlebar mounting bracket with adjustable viewing angle
Crystal touch-screen film
Universal water-resistant Smartphone holder for motorcycles and bicycles. Secure and protected by a knock-proof case that's really sturdy, your Smartphone can follow you wherever you go - even on excursions outdoors. The holder is equipped with a mounting bracket that can be fixed on circular handlebars with a maximum diameter of 30 mm. Since the bracket is articulated, the holder can be tilted and turned in a number of ways, so it's comfortable and easy to use. It protects your mobile phone from impacts and harmful substances such as: water spray, dirt, dust and light rain. The clear front window made of special crystal film protects the phone, allows full use of the touch screen display and excellent reading. The double zip offers a practical system for threading earphone and power cables through the case and into the phone.
Manufacturer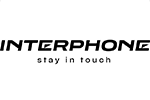 About
Interphone
Launched in 1990 by Cellular Italia S.p.A., a firm from Reggio Emilia, it was conceived as distributor for the first mobile phones, and the brand owes its leadership position to its extensive experience of over 25 years in the field of telephony.

It was the lack of autonomy of the E-TACS phones in the early years, that drove Cellular Italia S.p.A. to start producing mobile phone accessories, in particular the car charger, and launch a dedicated brand.

Shortly thereafter, thanks to success of this project, Cellular Italia S.p.A. began focusing its production on mobile phone accessories, abandoning the distribution of phones, consolidated its presence in Italy and began to export products abroad.

In 2005, Cellular Italia S.p.A. became a group, successfully imposing its leadership position in new distribution channels and new sectors, with accessories for, in addition to smartphones, also tablets and MP3 players.

Furthermore, in 2013 the majority shareholding of the company was taken over by L Capital, Private Equity Fund of the LVMH Group, marking a new evolutionary path towards internationalisation and brand statement: in addition to the 4 European branch offices (in Italy, France, Spain, Switzerland), the company now boasts an intercontinental distribution of the Cellularline brand in over 60 countries.

You won't get it cheaper.
Our Price Match Promise.