Shido Lithium Motorcycle Battery - LTX14-BS LION
Customer Product Reviews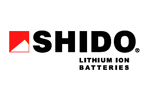 View Product Details
March 21, 2022
Great Battery
It is incredible how light this battery is while also how powerful. It spins over my BMW K1200S with no problem at all. Being located high up on the bike the weight saving is noticeable when flicking the bike from one side to the other too, which is great. Overall a very good purchase.
March 20, 2022
Very well priced
Nice to see lithium batteries competitively priced against the lead acid types. Lightweight, great spec and so far so good! Quick delivery as usual from SBS!
August 13, 2021
Fantastic
The weight difference from this to a traditional battery is amazing, so much weight saved. Plus the boost in cracking amps is great. Swapping to this was painless and little display on the battery of charge level is great addition.
June 12, 2021
Initial Impressions are Promising
I have a good experience of lithium batteries driving voltage-critical instruments - they supply constant volts, even when getting depleted. But this is my first experience where cranking amps (CCA) is the important factor. The advertised CCA is well above that of the old lead-acid battery, and certainly first impressions are that the 1200 Boxer engine (BMW R1200S) spins over more eagerly than it did before. I noticed that the bike started handling much better after I lost some weight (20lbs) a couple of years ago, so thought losing another 7lbs with a lighter battery couldn't hurt. Maybe wishful thinking, but I believe she is enjoying being that bit lighter. The battery is smaller than the old one, but comes with spacers which you need to fill the compartment so the battery doesn't rattle about. And being very light, it was much easier to wiggle past the cables into position. So far, I'm delighted with the new battery, and as always, great service from Sportsbike Shop.
May 30, 2021
Fantastic Product
I have had 2 of these Batteries now for both my Bikes & I cannot fault them. Extremely light & easy to fit. Powerful cranking amps every time, Highly recommend a Optimate charger to go with it so your bike always ready to Go...
May 11, 2021
So light
Really good - light and a good price
March 19, 2021
Fantastic product
My first lithium battery, wow its so light it doesn't feel real. Instant power, great product with 3 year warranty, so much battery value for money that lead acid. Very please with this itme
January 11, 2021
Very light
Excellent Service and amazed at how light it is.
December 18, 2020
Shido - LTX14-BS LION battery
Amazingly light battery; saves 3kg against the standard battery fitted to my SV1000S. Also relatively inexpensive compared to some other Li products. Excellent service from dealer too. No issues with starting and running this big V-twin.
December 16, 2020
Go Lithium, its worth it
Even if your oem battery is working fine its worth making this upgrade. Its so light it feels like an empty box. It also seems to start my KTM 1290 more easily. It's physically smaller than my old battery but it comes with clip on plastic blocks to fill it out in the battery compartment
October 8, 2020
Lithium Battery
Need some extra punch to turnover? Lithium battery supplied does the job...starts 1st time everytime. Job done...Thanks for advice.
May 5, 2020
Great battery
Great battery ,super light and a great price too
April 16, 2020
Packs a punch
From reading other reviews I was in to minds about buying this product as it seemed that it struggled to turn over a big twin these worries were all unfounded it spun my Super Duke R 1290 (1301cc) into life effortlessly awesome product! another Bonus it weighs .900kg standard battery about 4.5 kg what's not to like.
January 21, 2020
Incredibly Light
Fantastic weight saving over lead acid battery. Can't comment on longevity yet as only just installed. Dedicated charger required so factor this into your cost.
January 10, 2020
Good battery top service.
Good battery, replacement for original on my BMW K1300S. I was a bit concerned choosing Lithium over OGM but shouldn't have been, dose the job. Takes a little longer to "wake up" opposed to an AGM but fine for starting and running heated grips, etc. Apparently they don't like the cold, neither do I. We will see how long it lasts. Sportsbike shop.
December 11, 2019
Good but struggles a bit with an R1200GS
As other reviews, light, powerful and a good price, supplied with plastic blocks to allow easy fitment. It dropped nearly 5kg from bike. Only quibble is that it does struggle to really kick over a big twin (R1200GS) and the Aliant YLP18 is much better for purpose but a chunk more cash.
December 1, 2019
Amazingly lightweight and surprisingly powerful.
It's a fraction of the weight of the original battery and starts the bike quicker as well! Comes with all the necessary adaptors and is an absolute doddle to fit - about 10 minutes if you put a dab of grease on the underside of the nuts. Throw in next day delivery and a bargain price, and you have the excellent service I've come to rely on from SportsbikeShop. If I could have given it a 6, I would have.
October 28, 2019
Light and powerful
Great new lithium 6 6xbattery from sports bike shop.co.uk. Very light and powerful. Fitted perfectly into existing space.
September 11, 2019
Spot On
Great Product Great Price Prompt delivery Whats not to like
September 2, 2019
Ship lithium battery
This saves pounds in weight and gives more cranking amps than a lead acid. Just don't let a lithium discharge thats all.
PLEASE NOTE: The views and opinions expressed in the above reviews are solely those of the author and are not necessarily representative of the views of SPORTSBIKESHOP LTD.