Shido Lithium Motorcycle Battery - LTZ14S LION
Customer Product Reviews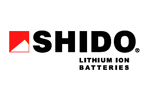 Price From
$126.33
$153.33
View Product Details
July 16, 2018
Shido battery
Many folk debate batteries and value. I needed a new one so decided to try a lithium one for the first time. The weight saving is amazing (1kg vs 4kg), it spins the engine over effortlessly (the CCA rating is a little conservative because LiFePO batteries have so little internal resistance). You can get a lead acid battery which will run the bike for half this price, but you make the value judgement individually. One thing folk should bear in mind is cold weather performance, LiFePO likes to be warmed by switching on ignition/lights for a short while when near freezing. If you use it in near zero conditions maybe a good lead acid would be a better choice, but I don't do this. Sportsbikeshop service is excellent in my experience.
April 26, 2017
Huge improvement
Fitted to a '16 Yamaha XJR1300. Old battery 3.7kg. New battery 0.9kg. Also smaller so increased under-seat space made. The considerably longer discharge time is extremely useful for me as an intermittent rider. The price is currently good, but fully expect the prices to drop even further as tech improves, making this as important as a mandatory muffler change!
PLEASE NOTE: The views and opinions expressed in the above reviews are solely those of the author and are not necessarily representative of the views of SPORTSBIKESHOP LTD.