Oxford Hardy Wax Textile Jacket - Black
Customer Product Reviews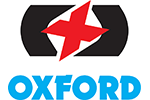 Our price
£164.98
£219.99
View Product Details
August 12, 2022
Great jacket
I had my eye on this jacket for a while really love the style and quality and the price was the best from sbs so really pleased. My Mrs says it looks good on me too which is a bonus!
July 22, 2022
Oxford Hardy Wax Textile Jacket Olive
Not used in anger yet but quality and fit are fine. Good for on or off the bike. Plus Sportsbikeshop were true to their price match promise.
July 13, 2022
Tight arms?
I love the look of this jacket and I find it fits really well and to size around the chest and shoulders and arm length. Although a short jacket it is quite long on me although I am vertically challenged 5 and a half foot. So the jacket comes well below my waist but is comfortable on the bike and doesn't ride up at the back. The only odd thing is the sleeves are quite tight around the forearms and I have pretty normal arms not skinny not particularly muscular. With the liner out it's fine but if I had that still in and some base layers for cold weather riding I think it would be a bit annoying. I find the neck so tight I don't close it fully. As I bought it for summer it's fine. Usual excellent service from Sportsbikeshop
June 6, 2022
Great looking comfortable jacket but......
I bought this jacket from the excellent reviews already out there. I wanted something plain but stylish for milder weather and love the look of this with black m/c jeans and Tcx casual boots. I'm a large 42" to 44" chest and the XL is perfect. Really nice weight and quality jacket. I did buy the Oxford 2 back protector but seemed too bulky and loose fit so looking to upgrade to a better one. Sleeve length is good too. If I had one negative it is that the sleeves are slightly narrow around the forearm but still ok. D30 elbow armour should help with this. I tried various jackets bit this really fits the bill. Great service from sportsbikeshop as always. Go ahead, give this jacket a try.
May 30, 2022
Very Good Jacket
Brilliant fit and a very stylish and comfortable jacket. Good to wear on or off the bike.
May 12, 2022
Oxford Hardy Wax Textile Jacket - Black
Loved the look of this jacket in pictures and when it arrived I wasn't disappointed, great fit to size, really dose make you look a pretty cool dude, wind proof definitely warm enough without the winter liner in, only thing against it is maybe if you have really big wrists it maybe a bit tight with your gloves inside. As usual Sportsbikeshop was exceptional. Just can't fault these guys n gals.
May 2, 2022
Excellent Jacket
Just got this jacket and it's a great fit and very comfortable to wear. Lots of pockets anywhere you need. The neck button has two clips and I think I'd struggle with the tighter option. I've seen some other comments to get a bigger size but I got my usual large with no issues. It's a heavy jacket to pick up but when you're wearing it then you get a sense of confidence it will help protect you.
April 5, 2022
Excellent Jacket
Bought as a direct replacement for my aging (and now ill-fitting) leather... excellent Oxford quality, great fit (whilst remembering to order at least one size larger than you would a normal jacket) even with the optional back protector fitted. Thermal liner provides a decent level of warmth (having recently ridden whilst snowing) and it's as waterproof as any other jacket I have. Oh - and it looks cool too ;-)
February 11, 2022
Oxford quality again
Great looking jacket that just feels right. Appears well made and long lasting, with some good features. Great service from Sportsbikeshop
February 7, 2022
Love this jacket
Thought I'd look for a jacket for the shorter journeys and one that looks good. For me this ticks all those boxes, comfortable, warm but with a removable liner, plenty of useful pockets and stylish. Goes great with jeans.
January 27, 2022
Great jacket
It's warm, comfy, and looks the part. I bought the back protector to go in with it which was super easy to fit. Taking out the thermal layer was also really easy and also simple to put back in. Great jacket would recommend.
January 25, 2022
Oxford class
Fab quality and design, really comfortable fit and looks great as well. One small criticism is the sizing I take a 2 xl however in this jacket it had to be a 4 xl. In saying that once I got the right fit I was very pleased. Sportsbikeshop service second to none.
January 13, 2022
Great value wax jacket
Really pleased with the addition of this wax jacket. It has a quality feel about it, good design, pockets and concealed zip, very comfortable. Hasn't been tested in the wet but is certainly warm with the liner in. Great next day delivery Sportbikeshop
January 13, 2022
Excellent jacket
This motorcycle jacket is excellent, very comfortable straight out of the box have added a back protector Been court out in a downpour without leaks. And it was on offer from Sportsbikeshop who supplied perfect service as always.
January 5, 2022
quality jacket again from SBS
very pleased with jacket,comfortable and stylish,will wear off bike even has a pocket on the arm,always wanted a pocket on the arm another quality product from SBS
December 31, 2021
The exact jacket for me
Perfect all round fit for me. At 6'2" 44" chest 90kgs and long arms the X-LARGE fits me perfectly. Oxford produce motorcycle apparel to fit as their sizing suggests. The jacket is comfortable both on and off the bike. The design is such that the jacket tapers low at the rear (as should all motorcycle jackets) thus keeping your back covered and protected when reaching for the handlebars. The only thing I think the jacket would benefit from is a little more wax treatment from the factory. Other than that, I am very pleased with my purchase. And thanks to SPORTSBIKESHOP for excellent service from a class leading online shop front. The shopping experience was let down by the delivery courier dpd who just left my order on the door step, thus leaving potential for my jacket to be stolen. This could have been a £500 Arai or a £2k Rukka suit. 5 stars for the jacket and store service. 0 stars for delivery. Otherwise thanks Sportbikeshop
December 20, 2021
Delighted! Excellent value.
Really happy with my purchase,great all round jacket for both on the bike and off. Fit is perfect although a bit tight on the forearms I'm sure it'll loosen with time but it's not a problem, again I'm happy and sportsbike service was excellent !cheers
December 5, 2021
Great jacket
I looked at ots of different short jackets and finally went to the Sportsbikeshop near Boston and tried this one. It's got a good body length, shoulder and chest room. Fits great and looks great too. The team at Boston were really helpful.
November 21, 2021
Man I look good!
I've always been a beautiful man but this jacket has put me in amongst Hollywood elite of gorgeous icons. Now I'm a humble man so I won't say anymore about that, except to say that this jacket is very well made, fits tight and looks brilliant. I have not warn it much but I have brought Oxford products before and have a lot of faith in what they do. This is a well made coat with strong stitching and a very good price. I was tempted by more expensive brands but this jacket really does have a quality feel to it. I definitely recommend it.
November 19, 2021
Nice
Really well made, comfortable and stylish looking jacket. Good arm length if like me you are all arm's and legs and it can be a concern. If you already have an oxford back protector from a previous jacket (the velcro one) then it goes in no problem. If not then they can be bought from sportsbikeshop for around £20. Already worn this on an 8 degree C day and didn't ever register the cold. Overall very pleased with this jacket and the usual Five star service from sportsbikeshop:)
PLEASE NOTE: The views and opinions expressed in the above reviews are solely those of the author and are not necessarily representative of the views of SPORTSBIKESHOP LTD.