Nolan N87 Clear Visor - Road Legal
Customer Product Reviews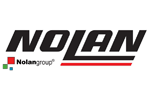 View Product Details
July 2, 2022
Nolan Quality Visor
Always liked Nolan helmets, visors are excellent quality too. Fits easy enough and ratchet action perfect for my needs.
March 3, 2021
Nollan N 87 clear visor
genuine replacement visors for my partner and myself Nolan n87 helmets, easy to fit and average price. Italian product so we had to wait a few weeks for the order to arrive but were kept informed by sbs.
October 17, 2019
Quality Nolan OEM Visor
Exactly as it should be. A little pricey, but they last a long time and are pretty scratch resistant.
April 12, 2019
Excellent replacement visor
Fitted perfectly and arrived quickly thanks to sportsbikeshop.
PLEASE NOTE: The views and opinions expressed in the above reviews are solely those of the author and are not necessarily representative of the views of SPORTSBIKESHOP LTD.