Richa Krazy Horse Leather Boots - Black
Customer Product Reviews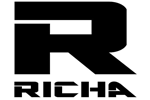 View Product Details
July 3, 2022
Very comfortable straight out of the box.
My first pair of ankle bike boots. Very comfortable with wider fit Bit stiff at present but expect them to soften with a bit of wear. Having laced them up I was a bit concerned that the lace loop could become hooked onto something (like the gear shift). However a small elastic band hooked into the lace allowed me to tuck any loose ends away.
June 27, 2022
Very Comfortable
Highly recommend these Krazy Horse boots - comfortable, stylish and perfect for those summer rides. Fit exact to general shoe size.
June 6, 2022
Comfortable pair of leather boots
I've been to Sportsbikeshop store and tried many shoes. This was far the most comfortable one. Also, looks good too. Got some rain on the motorway while riding and these boots kept my feet dry. I couldn't recommend it enough.
May 29, 2022
Krazy Horse
Nice boots well made stiffer than expected but that is good in my book. Only down side is sole being a bit smooth prefer a more open tread as gives more grip on gravels. Good service once again from Sports Bike Shop.
May 28, 2022
Takes a while to break in
I wore these around the house for a few days after buying them. It took a couple of days for them to break in and stop rubbing. I find this common with all boots I purchase, so this isn't a negative. They look fantastic, very comfortable and my feet feel secure. The colour is true to pictures. I'd highly recommend these boots, and you really can't go wrong at the price. I can't comment on durability, I haven't owned them long enough. However, there is nothing that makes me doubt their quality.
May 26, 2022
Comfy and great fit boots
Bought exact size and they fit like a glove and are very comfy. Did some research and it paid off great quality to, very happy
May 4, 2022
Superbly comfy boots
Wanted an urban pair of boots for summer rides on my modern classic. These were great vfm, feel very very strong and are soooo comfy. Rigid sole yes but I did the Triumph factory tour walk without bedding then in. I'm sometimes 9 sometimes 9.5 so to be safe bought 10s for room. Perfect. Love them . Could wear them every day
April 24, 2022
Great summer boots
I wanted a pair of short boots that I could wear with my armoured Jean's. For those days I was popping into town or to a local bike cafe. These boots are surprisingly rigid and sturdy and provide the confidence that my feet and ankles are protected. They also ensure that I dont look out of place when sat in a coffee shop in town. Great fit and right size for my feet. Good grip on soles but quite long laces. No protection on gear shift boot to stop it wearing over time from gear changes. Overall very happy with them
February 16, 2022
Good quality boots
Did a lot of research and read loads of reviews and finally decided to go for these, I'm really pleased I did. They are comfortable, look great and are waterproof. Size was spot on , I'm a UK 9 and the fit was perfect. Even wear them when not riding. Great service from Sportsbikeshop.
February 2, 2022
Great
Bought these boots to wear off the bike and after a few days breaking in they're awesome. Service from SBS is its usual self, fantastic.
December 14, 2021
Fantastic all weather casual boot
Fantastic boot and just what I was after for commuting to work. They're big and chunky so give you confidence that they'll hold up if the worst was to happen. A colleague commented that they didn't look like motorbike boots but just a normal pair of brown boots which was exactly the look I was hoping for.
November 29, 2021
Brilliant
Really pleased with these boots, very comfortable and could wear all day long. Very good quality and excellent value.
September 10, 2021
Great boots
Bought these looking for some comfy, casual looking boots without the crazy price tag. That's what I got. At first they are incredibly stiff but I wore them round the house and down to the shops and they soon loosened to be super comfortable boots. Could easily wear these all day on the bike and they look great with pair of jeans. I'm not sure about using them in super hot weather…they feel pretty warm to me in even 20-25 degrees. But you can have everything. The brown colour is a lot darker than it appears in pictures but they still look great. Just buy your normal size - worked for me. Great SBS service as always.
August 22, 2021
Now my first choice boots.
Great pair of comfy boots and my go to boots when getting ready to go for a ride. True to size for me, UK 8. For city riding or a gentle few hours exploring the countryside, these stylish boots are just what you need.
August 9, 2021
Nice boots, good for all day.
Needed a pair of comfortable blackish boots for all day wearing at work. These are perfect, far better than I expected. Bought my normal size and fit just fine. Look good and are very, very comfortable. Best boots I have bought.
August 5, 2021
Comfortable, good for every day wear
I bought these to wear in the summer instead of a 'proper' motorcycle boot. They are just what I needed - good protection but look more casual than my winter boots. Great for cruising in town but solid enough to use on longer trips. They're comfortable to wear off the bike as well. A great buy!
August 2, 2021
Richa Krazy Horse leather boots
Really comfortable not ridiculously priced and an amazing service from sportsbikeshop as per usual.
July 27, 2021
Boots
Great quality and service
July 27, 2021
Richa Krazy Horse Boots
I take a size 10 so bought a euro 45 which came back as an 11. Glad i did as plenty of room if thicker socks are required. Wore them on a few occasions now and they were very comfy to ride and walk in. They wont be used in rain unless caught out but i wouldn't hesitate to use them if needed. 100% worth the money imo
April 8, 2021
Really comfy and supportive boots.
Bought these to wear in the summer on my brat - really glad I did. The boots are warm, comfy, look great and while they offer great support for the style they are pretty flexible, too. I can feel the shift lever on the pad happily, which surprised me as I wasn't expecting too. Sizing is bang on - for me anyway.
PLEASE NOTE: The views and opinions expressed in the above reviews are solely those of the author and are not necessarily representative of the views of SPORTSBIKESHOP LTD.