Spada Ladies Pilgrim Grande CE Leather Boots - Distressed Black
Customer Product Reviews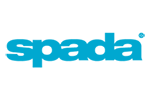 Our price
£123.95
£139.99
View Product Details
March 18, 2022
Happy wife
Good fit, true to size and usual superb service from SBS
November 5, 2021
A solid 3*
These look great, the leather used for these is thick and stiff, would absolutely trust them to protect my feet and ankles in an accident. There was a pretty uncomfortable break-in period for these, but once they loosened up they became more comfortable, but not perfect. (a day of walking in them left the heel of my ankles blistered)
May 24, 2021
Good quality
Good quality, strong and comfy boots.
April 7, 2021
Sturdy, safe boots
The quality of these boots is great I feel safe in them knowing they will protect me (hoping it never comes to that). I's true to size, I've ordered the same size as my other shoes and it fits perfectly. Love the lace up design, there is a zip on the side so you only have to tie it once and there is handy zip Velcro too. These are not walking boots so it does feel like you're wearing bricks if you pop in a shop but they're perfect on the bike.
September 19, 2020
Great stylish comfy boots
I wanted a boot that I could wear on the bike and off the bike and still have protection. These are lovely. They look great under jeans, with leggings or skinny fit jeans. They're well made..they are a little bit stiff but no more than any other new shoes/boots..there's laces and buckles to adjust to suit. I'm normally a 7 and originally got these from another supplier in a 41 but they were massive, the 41 equalled a 7.5, so I ordered from Sportsbikeshop as they had the smaller sizes and the 40 (6.5) fit great. ..they were packaged better from here too (my others were in a wrong size box and obviously been a display pair)...and were cheaper too. Thanks sportsbikeshop
PLEASE NOTE: The views and opinions expressed in the above reviews are solely those of the author and are not necessarily representative of the views of SPORTSBIKESHOP LTD.