Sidi Mid Adventure 2 Gore-Tex Boots - Black
Customer Product Reviews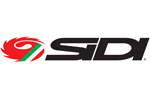 Our price
£204.99
£257.99
View Product Details
July 10, 2022
Cool
Used during recent France trip. Much more comfortable than full length boots and easier to pull over jeans. Had to endure a very wet and cold return ride from Portsmouth to Huddersfield. Nearly 100 miles in torrential rain and my feet were the only dry bit. Stiff but reassuringly so. Will bed in, I'm sure. Great service from SBS.
June 30, 2022
Very good value for money
Boots are comfortable, sturdy, a bit ridged but I presume with some wear the leather will loosen up with time. A bit pricey but good value for money, worthwhile spending the extra amount of money. Fit nicely under my jeans and biking pants. As always good services provide by sportsbikeshop.
June 29, 2022
Surprising difference
Already had the full size Sidi Adventure but wanted something more comfortable for summer roads, but without sacrificing much of the Sidi Adventure features. This has so far worked out to be a fantastic compromise. Definitely more comfortable in hot weather and great boots.
April 22, 2022
Very good quality boots
Good quality boots a bit restrictive in movement. Probably the confort will improve with the usage.
March 20, 2022
They just ooze quality.
Went to the Birmingham Sportsbikeshop to buy a totally different make of boots, then I saw the Sidi boots, they just oozed quality sat on the shelf. My only criticism is for such a lot of money I thought / hoped they'd be real leather, but they're not + I've been wearing them every minute I can but still haven't softened up any. Lovely boots though.
January 31, 2022
Comfortable and solid
Really pleased with the fit and comfort. Easy use clamps too that are well designed especially when undoing they fall out of the way. Make sure you take a bit of time to adjust them. I went for these as I wanted a good supportive boot that could still fit under jeans.
October 5, 2021
Another great pair of Sidi boots.
These boots are the best pair that I've bought in a long time. Sturdy, comfortable, easy to put on and warm. I haven't tried them out in the wet yet but I'm sure they'll be fine. I have two pairs of Sidi boots now and the quality is outstanding.
June 15, 2021
Sidi Mid Adventure Boots
these are the third pair of Sidi boots that I've had and again they are brilliant , sizing was bang on , fit really well , great quality , highly recommend them , brilliant service from SportsBikeShop .
May 4, 2021
Excellent quality boots
Great quality and feel very protective, although quite restrictive in movement.
May 3, 2021
Sturdy warm and comfortable
Slightly stiff at first but bedding in more every ride. So Easy to slip into and fasten up, feel very secure and sturdy. Not used in rain yet but being goretex I'm sure they will be water tight. Excellent service from the guys at sportsbikeshop Leeds.
April 22, 2021
Fantastic All Rounder
These boots are the sweet spot. Great comfort once worn in (couple of uses on the bike), look great and feel sturdy as hell. Lots of people saying to say size up one and I will say this is probably true if you have wider chunkier feet, I have narrow feet and went for a 42 with normally being a UK 8. Snug at first but fit bang on. Great boot to wear with jeans/touring/enduro suit however if I am doing any gnarly off roading I will wear taller boots. A+ service from SBS as usual, bob on!
March 31, 2021
Great product
I bought these to replace my old faithful pair of boots, they are sized a little smaller than expected so the first pair were a bit too small but the guys at Sports bike shop were fantastic and exchanged them no problem. I love the fit and style of these boots, I highly recommend the boots and using Sportsbike shop
March 24, 2021
Great boots
Fantastic boots, very comfy, great cold wind protection. -2 ( 70mph) felt nothing. I am size 8 but ordered size 9 and it feels great. No problem even with short gear access. Only down side its been designed for slim calves. Mine are bulky calves and therefore after having leathers inside there is no chance to tighten velcro at all.
March 19, 2021
Good looking boots
Very good quality and design. I can feel it the good protection from these boots. I need to adjust my clutch lever as this boot quite thick. Other than that I am happy to buy this boots.
March 8, 2021
Sidi Mid Adventure 2 Boots
I have a pair of SIDI GTX Adventure boots which are the full-size originals of these shorter boots, so I was confident of size when ordered. I have 3 x pairs of SIDI boots and sizes have been pretty consistent and accurate. These boots are slightly updated but much shorter and a lot more comfortable to wear. The bigger boots are more involved getting them on for short trips to the shops so I started wearing Doctor Martins! Not a good idea! So, I bought these shorter ones that are exactly what I needed, easy to put on/off, fit to a tea and give excellent protection. Ordered at 3:00pm delivered by 1:00pm the next day. Superb service.
February 14, 2021
Quality well made boots
Overall very happy with these boots. Slightly bulkier than my previous riding boots so feel on foot controls is slightly different but not too difficult to get used to. I take a size 8 normally and these are a snug fit but still comfortable in a size 8. Slightly tight around the calves so if you have very large calves might not be suitable. If you're after a decent looking, versatile boot I would definitely recommend these.
November 13, 2020
No squeak
A fully protective boot without the Sidi squeak. The midi only excludes the shin protection of the full version. Easy to put on and surprisingly comfortable. Sizing seems fairly standard too.
October 12, 2020
Mid Sidi boots upgrade
I tried the Full Boots in the shop and although lovely , would not fit with my currents winter gear. These do, and are really miles above other boots: sturdy construction and comfortable, and looks like I can take on the Appalachian trail. I am a size 41, and ordered a size 42 based on trying the full on version and customer reviews , which was a sound decision. Great product, I do Recommend.
September 25, 2020
Sturdy Sidis
Had an issue with a different pair of boots, resolved by the SBS team with their usual efficiency, and got these as a replacement. First off, the advice to go above your normal size is right - I'm a UK 10 (44 euro) but a 45 is just right. Secondly, take time to break them in before riding, out of the box they are very stiff, but give it a couple of days walking round the house and you get them nicely flexible. Lastly, they are a chunky boot, so if you're looking for racer-like sensitivity, look elsewhere, if you're looking for solid protection, give these serious consideration. On the bike, they work really well, once you adapt to the chunkiness, comfortable, warm and (so far) dry. Off the bike, walking around, they feel just like a 'normal' boot. Construction wise, they are very well made, solid with easily adjusted straps that click nicely into place with a reassuringly solid clunk. The materials are pretty robust and look like they should last well. I'll maybe update this review next spring, once I've put them through the hell that is a bike instructors life in a Scottish winter... watch this space!
July 13, 2020
Excellent bike boots
My 2nd pair of Sidi boots! Well made, good quality and feel like they will last! A size up is recommended, stiff at first but soon break in and feel comfortable. Light and rugged at the same time I'm very pleased with my purchase, recommended!
PLEASE NOTE: The views and opinions expressed in the above reviews are solely those of the author and are not necessarily representative of the views of SPORTSBIKESHOP LTD.