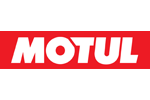 Motul M1 Helmet & Visor Cleaner - 250ml
Verified Customer Reviews for Motul M1 Helmet & Visor Cleaner
Decent spray cleaner
26 November 2023 by Will L
Short spray, give it 5-10 seconds, wipe dry sorted. leaves clear smear free finish decent stuff
Quality Spray
15 November 2023 by Tom
As always from Motul has a good quality spray which isn't leaking. My last Muc-Off arrived pi**ing everywhere.
Fluid seems to work great straight after the ride, haven't tested on crusty old fly corpses but suspect it'll work just fine.
Great visor cleaner
03 November 2023 by Anonymous
Goes on and wipes off very easily without streaks. Impressed.
Awesome visor cleaner
11 October 2023 by Giuseppe P
Does a great job of cleaning my visor. No streaks and gets rid of stubborn dried up bug splats
Cleans visors well
05 October 2023 by Anonymous
Does exactly as described. You need a good absorbent microfiber cloth to get the best results but this is a very good cleaner and much better than fairy liquid etc and hopefully better for the helmet.
Better than soap and water
03 October 2023 by Roland N
Works better than soap and water and more convenient to use.
The best I've used
27 September 2023 by Nick B
The best cleaner that I've found - and it doesn't damage the more delicate fasteners on your helmet, which I've unfortunately experienced with other products. And at the price on sportsbikeshop.co.uk it's difficult to fault.
Works well
15 September 2023 by Andy K
As title works really well cleaning bugs and mess off my helmets easily.
Hard to find better at this price point.
Best out there
13 September 2023 by Alex S
This is my go to visor cleaner. An excellent visor cleaner, smells very nice and far better value than most out there. Lasts for ages but possibly a bit big if you're travelling light or tight for space.
Decent
12 September 2023 by Anonymous
Works well and cleans the dried insect corpse with ease.
Best product ever
12 September 2023 by Anonymous
Works well
12 September 2023 by Josh H
Decent sized spray that cleans off bugs really well. Can also use to refill smaller bottles to carry with you
Motul helmet & visor cleaner
03 August 2023 by Martin A
This is a terrific product. Ever since a member of staff cleaned my helmet when I visited a store, I've bought this for myself and friends over the last few years. As the bottle is operated by a hand trigger, instead of it being in an aerosol can, there is no waste and is friendly to the environment. It is a brilliant cleaner, and currently (July 2023) at £4.98 terrific value, so buy it now at this price and stock up.
Good Stuff
26 July 2023 by Derek F
Easy to use, delivery as promised. Well pleased
It cleans
25 July 2023 by Anonymous
Not much to say other than it cleans well, doesn't smear, and you get a lot more for your money than the smaller bottles!
Good product
13 June 2023 by Anonymous
Good cleaner.

Seems safe on gloss and matte and smells good.
Really does clean
13 June 2023 by Alex G
I've used other visor cleaners, Motul is the only one that doesn't leave streaks or smears, Motul is so easy to use and leaves a clear no sticky finish.
Visor cleaner
12 June 2023 by Craig M
Weeks trip around scotland and removed at the Midges from the visor with Ease! Great product
Description
Motul M1 Helmet & Visor Cleaner - 250ml
Motul helmet and visor cleaner is designed to effectively clean the exterior of any helmet or visor leaving a streak free finish.
Manufacturer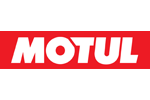 About
Motul
The principles underlying Motul's relationship with its clients and partners are based on listening attentively to them, upholding the obligation to produce results and being loyal. The company's capacity to devise novel solutions and its permanent efforts to improve the performance of its products and services ensure the development of the brand and its continuous deployment internationally. In the vanguard of technology, acknowledged for the excellence of its products and innovation capacity, the Motul Group draws on the expertise of its teams to ensure a global presence. Thanks to its commitment and demanding ethos, Motul is an exceptional company, pushing ever further its boundaries.

You won't get it cheaper.
Our Price Match Promise.