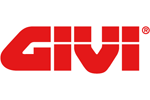 Givi BF03 Tanklock Fitting Kit - Honda
Verified Customer Reviews for Givi BF03 Tanklock Fitting Kit
1998 VFR 800 fi
06 June 2023 by Mark L
Fits my VFR perfectly.
Simple and easy to fit.
Don't forget the ring you need also for to attach your bag if it's a second bike
Fits gen 5 VFR too
30 April 2023 by David B
Easy to fit, works well, speedy delivery, very pleased
Givi Tanklock fitting kit
03 April 2023 by David S
Product fitted exactly on my cbf1000f Honda as described and appears good quality finish and robust. Arrived when it was promised and at a competitive price. Good product from a reliable retailer.
Perfect fit
18 January 2023 by Jonathan P
Does the job perfectly, fits well, using with a Givi ST612, no problems.
Great product
26 April 2022 by James
Very quick and easy to fit with clear instructions. Unobtrusive and no issues with filling tank. Great product.
Givi BF03 fitted perfectly to XL1000VA8
06 April 2022 by Anonymous
A quality Product from a well known manufacturer. Easy to fit. and fits perfectly.
Givi tankloc system
07 February 2022 by Paul B
Tankloc... Simply put "Genius"
No magnets that destroy your credit cards or let go at speed.... No tank cover that can end up destroying your paint.... No straps or buckles, no faff....
It takes 2 minutes to fit the system and then 2 seconds to attach you choice of bag.
Safe to use, safe at speed...
If you can twirl an Allen key you can fit this kit... It really is simple... Follow the good, consise, instructions and welcome to, in my opinion, the best tank mount, as Mr Clarkson would say, "in the world".
Great Givi
14 September 2021 by John W
Great well made bit of kit for quick release tankbag fitting
Perfect fit
26 April 2021 by Grace T
Fits perfect for my 08 Honda CBR600RR
Make sure you order the correct one
26 March 2021 by Martin D
After making the order for tank lock ring for my crosstourer the BF20 it arrived fast, but it was the wrong one for mine, Sportsbikeshop sent out the BF03 fitted straight away. And sent a return slip too Good item I'm now a fan of the givi tank lock system. Well done sportsbikeshop
essential and easy to fit
12 November 2020 by John C
So simple and easy and just what I needed for my VFR1200F
Essential for fitting your bag
28 October 2020 by Fergus S
Essential but if kit to fit tank lock bags to your steed. This fitted a treat to my 6th Gen VFR. Easy to fit and full instructions included
Excellent
11 September 2020 by John B
Simple to fit ...took all of 5 minutes ...
5 minute job.
08 July 2020 by Steven G
If it takes longer than 5 minutes your doing it wrong.
Quality Item from Excellent Seller
30 June 2020 by Peter F
Fitted to a Honda Crosstourer Highlander without any trouble. Very impressed with the ease and security of the high-quality 4L Sport-T bag that attaches to it. I had previously inadvertently ordered the wrong fitting online, but was impressed by the courtesy and willingness of the Leeds store to exchange for the correct fitting. Both highly recommended.
Givi tanklock
05 June 2020 by Kenneth H
Always used magnetic or fixed fittings to tank bag before. I ordered givi tanklock ring and bag. Easy to fit and user friendly. Quick release action and quick fit. Very sturdy when travelling no movement at all. I would Highly recommend this to anyone who is thinking of switching. Delivery was very fast and efficient 5 star rating
Perfect
13 April 2020 by Adam
Great luggage system, protects your tank as the bag doesn't come into contact with the tank, and so easy to clip the bag on and remove.
Tanklock Fitment.
18 February 2020 by Steven G
Swopped the tank bag from a Suzuki to my Honda. Usual excellent service and price from Sportsbikeshop. Very easy to fit. My tank lock system is fully lockable to the bike. Great bit of kit with the correct (3) screws included. The 3 litre tank bag is so useful when touring. Does not interfere with the handlebars when turning the bike.
Description
Givi BF03 Tanklock Fitting Kit - Honda
Required to use Tanklock tank bags
Requires attachment flange supplied with the Tanklock tank bag
Quick and easy to fit
Easy to attach and remove tank bag
No need for straps and/or magnets
Protects fuel tank paintwork
Easy access to the fuel cap
Product Videos

Tanklock system
Product Fitment
Compatible Tank Bags
Related Items
Manufacturer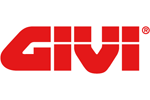 About
Givi
Real passion, Italian design, strong technological ideas and specific knowledge of materials; these are the key factors of the international success of Givi, which led a small factory in Brescia to become the leader in motorcycle accessories. Today, Givi hires nearly 500 employees all over the world, working with the same determination of the first day.
Givi's mission is a constant commitment to produce, realise and distribute quality products, which can improve the equipment of the motorbike and bikers themselves in terms of security and technical performances. This engagement is only possible thanks to the team work of Givi, which relies on a sustainable development of the product.

Questions and Answers
Questions and Answers
Does it fit CBR600F4i?

April 27, 2019

Unfortunately Givi do not list a fitment for your Honda, apologies.

Will this fit a 2017 Honda Crossrunner ? Dave Scott

April 16, 2019

Unfortunately Givi do not list a Tanklock fitting kit for your Honda, apologies.

Does the Givi BF03 fit a 2012 Honda ST1300? Thank you

March 4, 2019

Unfortunately Givi do not list a tanklock fitting kit for your Honda, apologies.

I take it I cant have any tanklock tank bag at all to fit Honda Blackbird

April 15, 2018

Unfortunately Givi do not list a tanklock adapter for your Blackbird, apologies. It may be worth asking on a forum to see if anyone has modified one to fit.

Could you please tell me whether this kit will fit a 2001 Honda VFR800fi1

December 5, 2017

Unfortunately Givi do not list this item to fit your motorcycle.

Is this the same as the BF03-021?

November 8, 2017

We can confirm that this is the same item.

Hi. I have a Honda MSX (2017). I am looking for a Givi tanklock fitting kit. Can you advise me if there is one please?

October 17, 2017

Unfortunately Givi do not make a Tanklock fitting kit for the MSX, sorry.

Hi can you tell me if this will fit a CBR600RR 2017?

September 21, 2017

The BF03 will only fit the CBR600RR up to the 2009 model. Unfortunately Givi do not list any Tanklock fitting kits for the CBR600RR after this model.

Hi - Givi site is not clear does this fit a Honda CBR600f of 99/00 vintage do you know. Seems to fit later years

September 4, 2017

Unfortunately Givi do not list a tanklock fitting kit for the Honda CBR 600FX/FY model.

Will this fit a 2002 Hornet ?

August 22, 2017

Unfortunately the Givi BF03 Tanklock Fitting Kit will not fit either a 600 or 900 Honda Hornet.

Will this item fit an '04 CBR1100XX?

February 7, 2017

Unfortunately the Givi BF03 Tanklock Fitting Kit will not fit a 2004 Honda CBR1100XX.

You won't get it cheaper.
Our Price Match Promise.