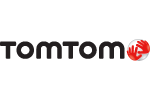 TomTom Car Mount for Rider 400
Verified Customer Reviews for TomTom Car Mount for Rider 400
Tom Tom rider mount
11 April 2022 by Keith E
Bril, does what it says, has a handy 3m stuck on flat disc to stick on instead of using windscreen
Very Pricy Pption for Rider
15 April 2021 by Peter L
Very pricey option but it does work. Mktg pics useless - I wanted to know what the power cable plugged into - Rider or base unit. It was the latter, which is what you want. Rider fits firmly to the windscreen on the car. SBS, however, get 5 stars for their help, price, and speed of delivery - what more could you want? They even price matched and it was simple via email. Bought my Rider thro SBS as well. Well done team
Car Tom Tom
30 October 2020 by Mo
Bought this for the wife's car and it works perfectly with my rider 42. She loves how simple it was to set up and pull down. The base didn't stick to get dash tho so we stuck it to the windscreen. Great product and service.
TomTom car mount for rider 400
24 September 2020 by Trevor S
My car has no statnav but I have a rider 400 for my bike so it works well in car on the mount easy to fit
Enables easy transfer of Tomtom rider to car
01 September 2020 by Anonymous
Ideal for easy transfer of Tomtom rider into another vehicle. Easy fit, usual excellent service from Sportsbikeshop
Tom Tom car mount
10 August 2020 by Steve H
Great original product at a great price with very fast delivery 100% I look forward to my next purchase with you.
Bit Pricey But Probably Worth It
03 March 2020 by Peter W
Thought this product was expensive . Found it a bit cheaper elsewhere and SBS did a price match for it . Still not cheap but overall I am very happy with it , does the job very well . SBS service terrific , can' beat them .
Just the job !
31 May 2019 by Robert
Perfect for me , we are doing a 3 week tour of Europe . Unfortunately due to health problems we were no longer able to take our bike .
So the next best thing is to take the car .
This mount was ideal to convert my Rider 410 to car use .
I ordered it at teatime and it arrived 11 am the next day . AMAZING
Highly recommended

Thanks Bob
Easy to fit
19 January 2017 by Ian S
This is a well made sturdy product which does the job very well indeed. I didn't actually need the charger or cable so I think it's a little expensive. I would have liked to be able to buy just the mount.
However it is a genuine fit and forget item. The USB cable is long enough to go from the cigarette lighter to the the furthest corner of my windscreen.
Secure and easy to use mount
03 October 2016 by Nigel P
Versatile mount, can be used direct on the screen or on a dash bean bag. Very secure and easy to use. Great quality as you would expect from TomTom.
Description
TomTom Car Mount for Rider 400
Powered windscreen mount
USB power lead
Cigarette lighter plug with USB sockets
Kit includes windscreen mounting cradle for the TomTom Rider 400 unit, car cigarette lighter plug with USB sockets and power lead.
Manufacturer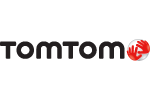 About
TomTom
At TomTom, they want to do much more than guide you to your destination. They want to help you get there as fast as possible whilst staying relaxed by knowing when youre going to arrive. Thats why they have developed a unique approach to navigation using features such as Tele Atlas, Map Share, IQ Routes and HD Traffic.
Questions and Answers
Questions and Answers
Will the tomtom car mount fit a tomtom rider 420 satnav? Thank you

October 29, 2018

This mount is compatible with the Rider 420.

Hi Is this the car mount I need for the 450 I recently purchased from you, thanks richard

May 23, 2018

This car mount is suitable for all the products listed below, which includes the Rider 450. Rider 410 Premium Pack Rider 500 Rider 550 Rider 550 Premium Pack ­Rider 40 ­Rider 400 ­Rider 400 Premium Pack ­Rider 410 ­Rider 42 ­Rider 450

You won't get it cheaper.
Our Price Match Promise.