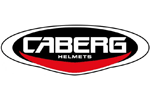 Caberg Pinlock Insert - Stunt / X-Trace
Verified Customer Reviews for Caberg Pinlock Insert
Can't go wrong with Pinlock
07 April 2022 by Leon B
No matter what helmet I have I always choose pinlock. I've tried cheaper items but nothing comes close. I find they fits perfectly and cause no distortion in vision. They tend to last about 20,000 miles before they scratch a little and I start to notice some fogging. Great service from Sportsbikeshop with delivery next day!
Works like a charm
28 February 2022 by Chris
After a mix up with the postage, SBS customer service were brilliant in quickly dispatching a new insert and refunded my postage. Once the item had arrived it was quick, easy and simple to install. I got the pleasure of testing it in the aftermath of storm Eunice on my way back from Wales and it rained for the entire 4 hour ride. Didn't steam up once and vision was clear (as it could be). Used Pinlock before and never had a problem.
Life saver
26 August 2021 by Terence N
This visor insert fitted my Caberg Stunt helmet easily. I already have a Pinlock on my Caberg Flyon and wouldn't be without it. No misting and perfectly clear vision at all times, that must be a life saver.
Bad batch from Caberg, did not fit.
08 July 2020 by Sebastian M
It seems that there has been some change in stock, as the insert I bought did not fit, and judging by it's shape, it's not for this hemet, although description on packaging says it is. I have bought the same thing from another company that still had old stock and it fit straight away with no issues. Unfortunately, I managed to break the insert's pin slots when trying to remove it and will be out of pocket by one, but that's just bad luck. The fact that this Pinlock doesn't fit needs reporting to Caberg and looking into as I've spoken to other people that have had the same issue with new stock.
A Must have product.
27 January 2020 by Gary B
Having purchased the Caberg x-trace helmet early last year, i ventured out on a few winter rides and immediatley thought to myself that i needed something to prevent my visor from fogging up. So after a little search at Sportsbikeshop i found what i needed, a pinlock visor insert.
This instantly cured the problem of misting and fogging up and is a must have product for any motorcyclist that rides with a full face helmet.
A must have.
14 May 2019 by Adrian S
When fitting the Pinlock to the visor I found that warming the Pinlock insert with a hairdryer whilst shaping it to the contour of the visor helped it locate in the correct position.
Simple, effective
13 August 2018 by Anonymous
Most of my previous helmets came with the Pinlock already inserted.

This time my helmet (Caberg X-Trace) didn't even come with it.

Arrived in great time, simple to fit and as always, effective.
Easy to fit
28 March 2018 by Anonymous
A 'Must Have' if riding in all weathers. Easy to fit and you don't even notice it's there other than your visor doesn't mist up! Sportsbikeshop makes obtaining one quick and simple!
Had to trim it slightly
01 February 2018 by Sean
When fitting it was a bit too tight and wouldn't sit flush with the visor. I had both Pinlocks in the maximum apart position before you ask!! :)
I just used a dremel to going off about 0.5 mm and it fits perfectly and nice and tight on the visor. Haven't read any other reviews with this problem so maybe a 1 off.
Definitely recommend.
Brilliant
02 January 2018 by Zak M
A must
08 December 2017 by Martin V
Fit well in my X-Trace and does keep my visor clear from fogging indeed. Excellent.
Glad I got it
10 November 2017 by Michael
Got one of these Pinlock after advice from other bikers. Was a little sceptical at first, but glad I got it, nice to see where I'm going with out misting up. Came well packed and on time, expect nothing less from SBS, thanks guys.
Perfect
30 March 2017 by Klynton H
As always, pinlock is in my view the best option. Fits the visor well. Highly recommended.
Great piece of kit
17 February 2017 by Hamish
The Caberg Stunt fogs up all the time, even with the visor cracked open! This simple piece of kit does it jobs exactly, preventing your visor fogging allowing you to actually see whilst riding. Anyone who buys the Stunt needs this as well.
Great fitting product
13 January 2017 by Alan J
Really good Pinlock insert, have tried others in the past and they don't fit properly letting in the rain, but this fits great, would buy it again if needed to.
A must by product
22 December 2016 by Selwyn P
I was having big problems with my helmet visor fogging up and my instructor recommended the Pinlock visor.
It solved the problem completely!
A must buy for anyone buying a Caberg Stunt helmet.
It arrived very quickly and is fairly easy to fit, just make sure it seals down properly.
I cannot recommend this product enough, even made my partner buy one at the same time she got her helmet :)
Miraculous
17 November 2016 by Edward H
Fitting was really easy as the Stunt's visor is Pinlock ready. The results are nothing short of a miracle. I've always had problems with steaming up, whether it's sunglasses, MX goggles or helmet visors. Now I wish Pinlock could double glaze my sunglasses.

These inserts just work!
Fantastic item
19 October 2016 by Scott L
This Pinlock visor insert is a must for Caberg stunt helmets! Once it was installed there was absolutely zero fogging!

It works perfectly and arrived super quickly and well packaged. Amazing service!
Description
Caberg Pinlock Insert - Stunt / X-Trace
This product can be used all the year round during hot and humid summer conditions and wet, cold periods. Riding with a completely closed visor in these conditions is possible without fogging-up using this product. A truly unique system that ensures you will have a clear view whatever the weather condition.
Manufacturer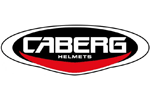 About
Caberg
For over 20 years Caberg have been at the forefront of technical evolution and stylistic innovation. This has enabled them to develop a reputation for producing high quality reliable motorcycle helmets. Caberg helmets are constantly updated and restyled to cater for fashion trends and new developments in comfortable materials. Features such as the integral sun visor make a Caberg helmet a very popular choice.

You won't get it cheaper.
Our Price Match Promise.