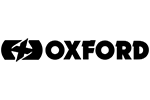 Oxford Snug Neck Tube - Black
Lightweight breathable and windproof thermal polar fleece multi-tube
View full details
Verified Customer Reviews for Oxford Snug Neck Tube
Warm neck
27 November 2023 by Dawne
I needed a winter one so with the polar fleece covering my neck and the microfibre thin layer over my head, I am warm on the bike.
Toasty Goodness
04 December 2021 by RPM
This is VERY comfy and colour matched my Bikey perfect.
Stops nasty nippy drafts around my neck which's perfect for winter especially as my winter jackets are a little bit big for me.
Neck tube is quality, retains colour after wash and dries super-quick.
Will last a good few years.
I have afew of these snug feece neck tubes and the Oxford ones are the best - fleece part doesn't bobble and remains toasty, not rough at all.
Excellent value for money.
Easy ordering system and delivery very quick - thanks SBS!
Keeps your neck warm
12 November 2020 by David B
Glasses still fog up while wearing this and I found wearing it over the face in a helmet doesn't help to stop fogging.
However it did keep my neck lovely and warm in cold rainy hailstone conditions which is its primary function so that's nice.

My hat size is 61cm so I've got a large bonce but I had no trouble getting this over my head. It's comfortable and soft and easy to forget its there while wearing it.

There's nothing fancy or amazing, it's basic but it's nice and warm and comfy. Easy to breathe through too but it does squish the nose a bit, I didn't find it uncomfortable on the nose but it could be an issue if you have a long nose
Chins covered
04 July 2020 by Adam H
Two for one. Keeps the neck toasty.
Style: Check
Must have.
27 May 2020 by Anonymous
Great for cooler weather and a good fit.
As described
18 May 2020 by Anonymous
Prompt delivery and exactly as described.
Light and warm
04 May 2020 by Mark O
A third taken up by soft fleece keeps neck warm, and the rest keeps the face free of bugs ang any chill wind. Very nice.
Style: Check
Good quality material and a great price
15 August 2019 by Mark R
The fleece section on the buff makes for a comfy fit and the overall material is good quality and should last. Probably more suited for autumn/winter use due to the thickness of the material. The BOGOF offer was an added bonus when buying
Style: Check
Very good
14 December 2018 by John T
Nice pair
11 October 2018 by Stuart W
Used a couple of times and it's really warm due to the fleece section of material. Nice BOGOF deal from SBS, would have liked a mix and match option but two the same is fine.
Style: Check
Not what I had in mind
26 March 2018 by Peter H
I liked the look of this on the website. I was looking for a lighter neck tube than my polar fleece one. But the quality is not great sadly, and the size is too small for comfort.
Style: Check
Two for one deal
08 February 2018 by Susan B
All good ! Was on a two for one deal, surprised they were posted separately but both turned up !
Style: Check
Comfortable
03 February 2018 by Kevin C
Comfortable warm tube, brought on the bogof offer. The offer implied that it was a three pack, customer service admitted it could have been labelled more clearly!
Style: Check
Snug Scottish Flag
24 January 2018 by Gary C
Good quality and very warm.
Style: Scottish Flag
Multi-tasker
24 January 2018 by Anonymous
As an under layer with a helmet, a beanie while you work or wind cheater when skiing.
And a BOGOF to boot, what's not to like?
Style: Check
Snug
22 January 2018 by Scott M
Warm draft free riding, well worth the money.
Style: Scottish Flag
Nice winter alternative
24 December 2017 by Michael
Useful warmer version of usual buff-type neck scarf.
Style: Check
Good product
07 November 2017 by Angel
Fast delivery and high quality article.
Style: Check
Description
Oxford Snug Neck Tube - Black
If you get cold in winter days, this could be an ideal solution. Constructed of 'Polar Fleece', the Oxford Snug is a cleaver combination of a lightweight, seamless, breathable Comfy and a thermal fleece neck warmer - Making this the perfect winter companion.

You can wear an Oxford Comfy as a face mask, neck tube, full face balaclava or an open face balaclava.


Polar fleece thermal construction
Lightweight and breathable
Wind resistant
Extra warmth for winter
Elasticated, one size fits all
Product Specification
Variants
Related Items
Manufacturer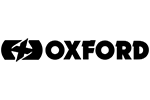 About
Oxford Clothing
Oxford was established in 1973 and has grown into a leading global supplier of motorcycle products. Its vast range encompasses everything to improve life on two wheels: from clothing and helmets to accessories, hard parts, locks, luggage and much more. Products are designed in-house by a team of active enthusiasts and skilled technicians, based at the company's purpose-built headquarters in Oxfordshire. With the support of the latest CAD technology, a 3D printing suite and a fully equipped test laboratory, Oxford invents, develops and refines its products in pursuit of the best experience for two-wheel enthusiasts. Oxford employs over 150 staff and has ambitious plans for further growth in both the UK and globally.

You won't get it cheaper.
Our Price Match Promise.