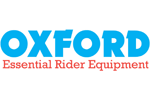 Oxford Bright Top Active - Fluorescent Yellow
Universal high visibility waistcoat that fits over most motorcycle clothing
View full details
Customer Reviews
for Oxford Bright Top Active - Fluorescent Yellow
November 27, 2016
Pretty good
I think its brilliant. Feels like it won't last forever but nothing ever does but looks and feels good and fits well. Could be slightly longer but other than that its very good.
Read more
March 24, 2016
Expected better from Oxford
The jacket this top is going over is Medium size but decided to play safe & went for Large. Just as well as Large only just fits and perhaps XL would be better but too much effort to change & then find out perhaps Large was okay after all. The top is bright (good), logos are small (also good) & the front pocket is very useful but the main zip is a concern. The bottom fixing is fiddly as it is a fine tooth zip with a small bottom connector (definitely gloves off). Make sure the bottom connector is fully engaged before pulling the zipper up otherwise the zip un-zips behind it. It is then even more hassle to sort it out. The elasticated sides are good & there is no flapping in the wind even at high speed but I do wonder if it puts too much load on that zip - only time will tell. The other annoying zip issues are that there are material overlaps at the start & end of the zip travel which look good but you have too watch that the zipper does not catch on them when pulling the zip up or down. My other Oxford products are very good.
Read more

You won't get it cheaper.
Our Price Match Promise.